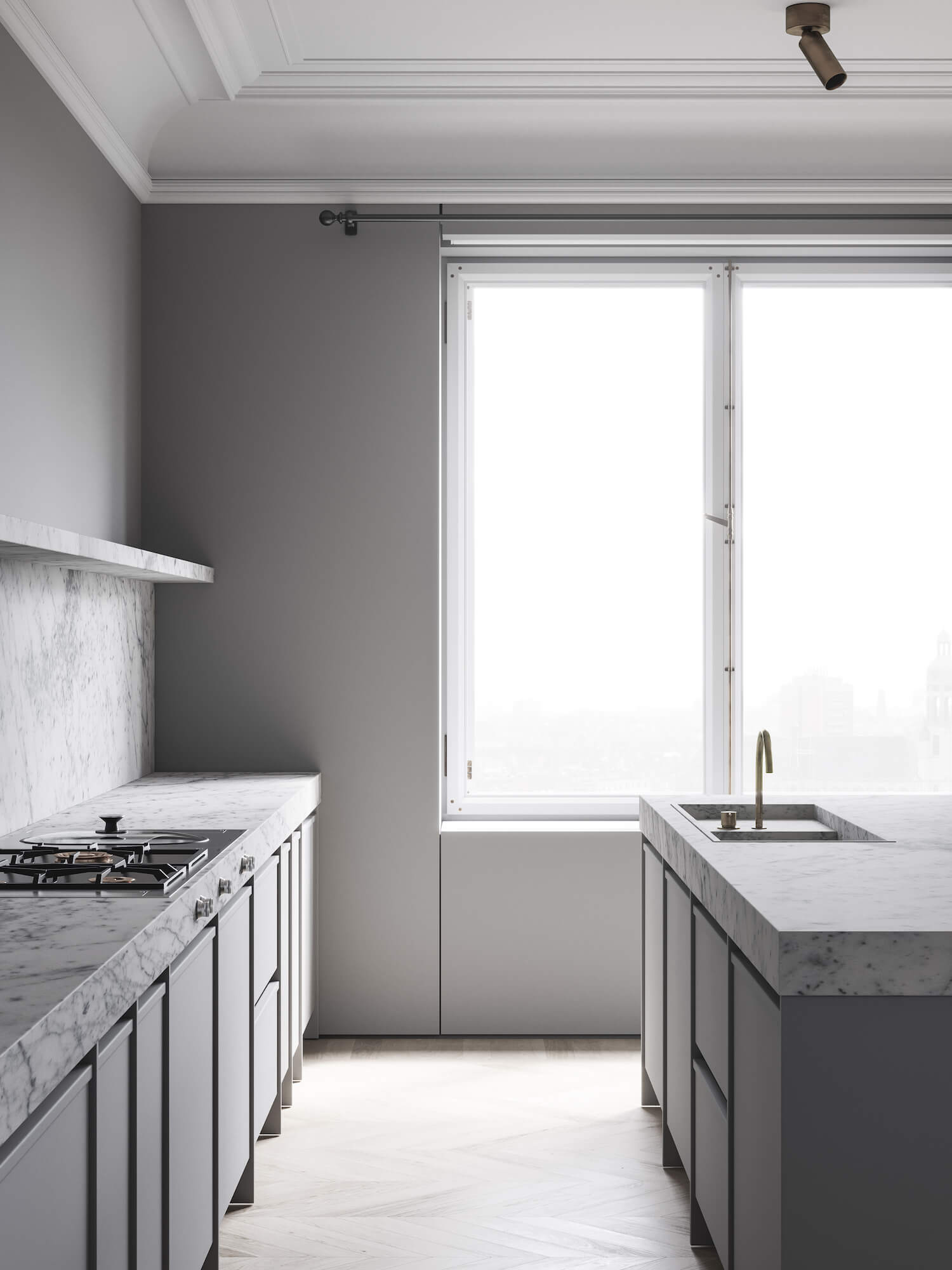 In your home, you always need to find a balance. When you're trying to do a renovation, you'll often focus a lot on the design. Because the key is to transform a space that you don't like into something that you really love. So it's only natural that you're going to focus on something like this. However, it's important for you to create a space that you actually love to be in. The design is so much more than just the look of a space. It's about how you feel in it, how you can act in it, and how your family can live within it. And this is what you need to try and remember as you're creating the perfect home design.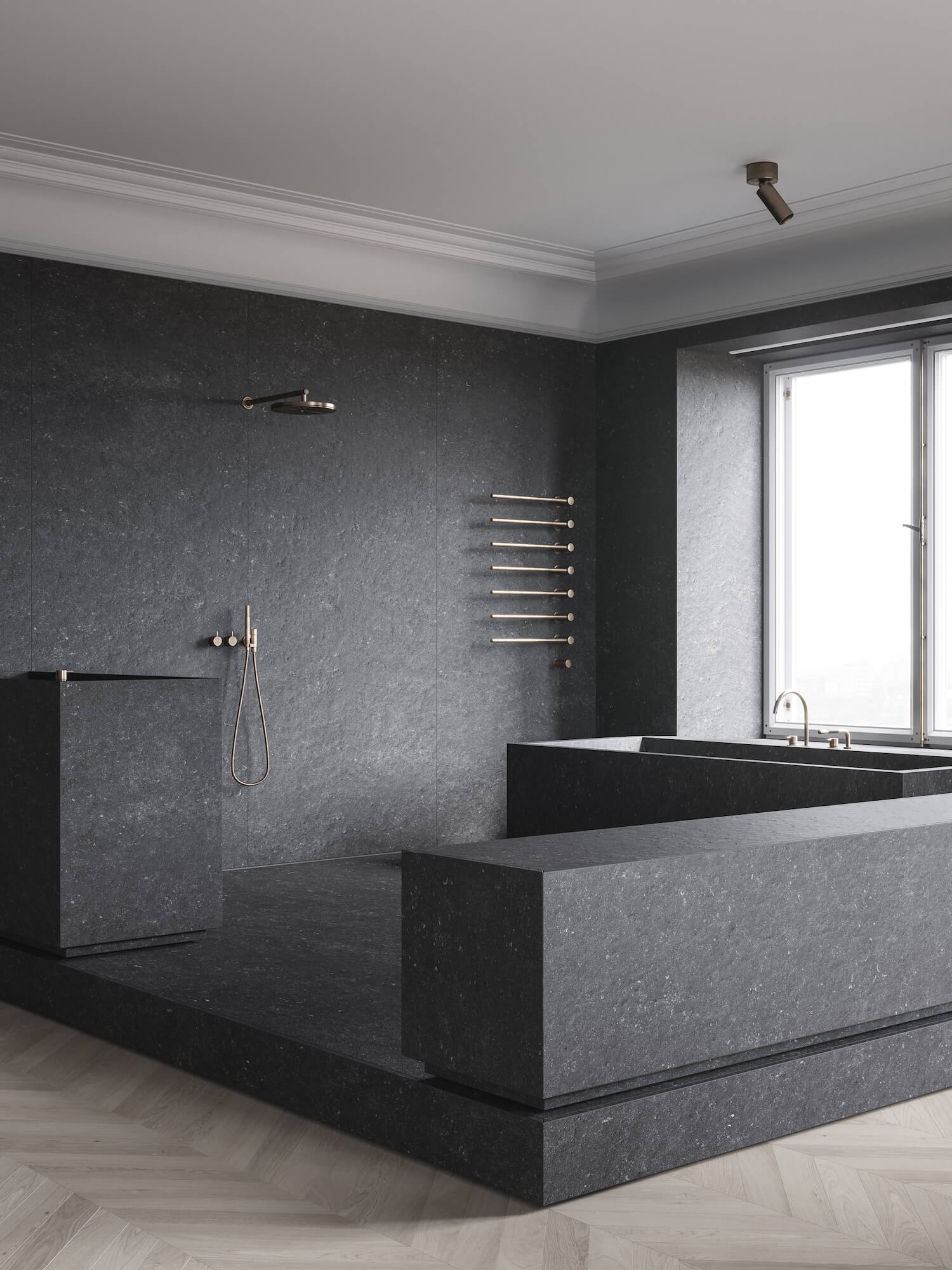 Now, one of the rooms that you really have to get this right in, is your living space. Because when it comes to having the perfect living space, it needs to be balanced. You'll not only want it to look great and be in keeping with the design themes you're aiming for, but you also need it to serve a purpose and facilitate your everyday life. If you're a lover of the open plan look, you often have to work extra hard to make sure that the space has its set functions, but that it also has the look you want.  When we stayed in our previous home the living space was pretty large to spilt into a few different areas and I want to share some tips on how to create this.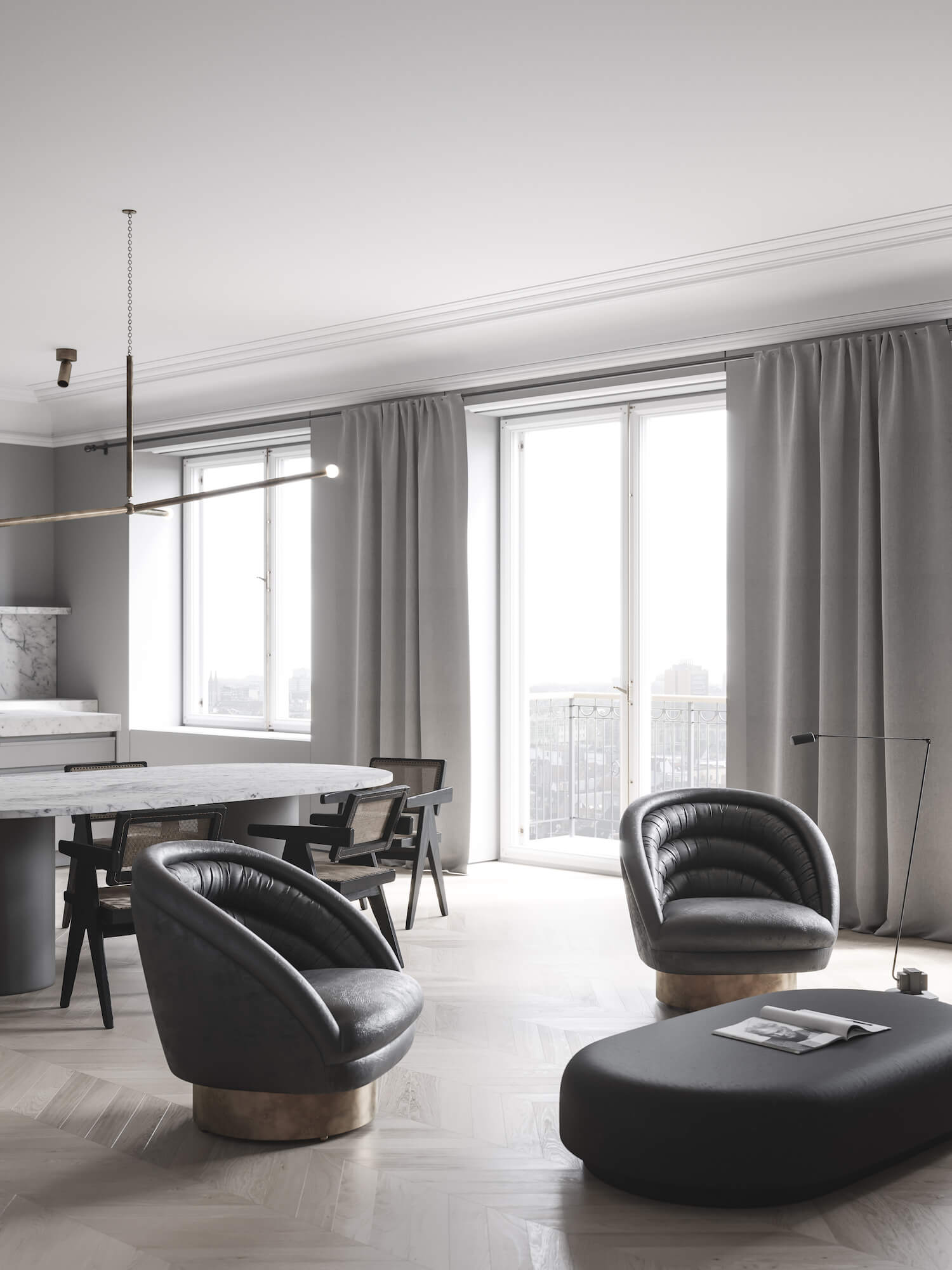 Allow For Enough Space
First of all, you're going to want to make sure that you have enough space to create the living area that you have in mind. You'll want to try and be quite objective here. Don't just look at what you have in front of you. Instead, think about what you can do to get as much space as possible. Do you need to extend to get the space you want? Or maybe you need to convert what you have available to you? Just make sure that you have enough room to design your ideal living space out of.
Make Sure There's Flow
Then, when it comes to designing the space and coming up with your perfect living area, you'll want to make sure that you have flow. When you're working with one big area, you really don't want to find that it's clunky or that the sections within it just don't go together. So, instead, you'll want to make sure that you, your designer, or your architect, create a great flow.
Focus On The Atmosphere
At the same time, you'll want to create atmosphere. When you're designing the living area, you should really make sure that you have an atmosphere in mind. Think about how you want to feel in the space and you should find that you can pull together the perfect atmosphere.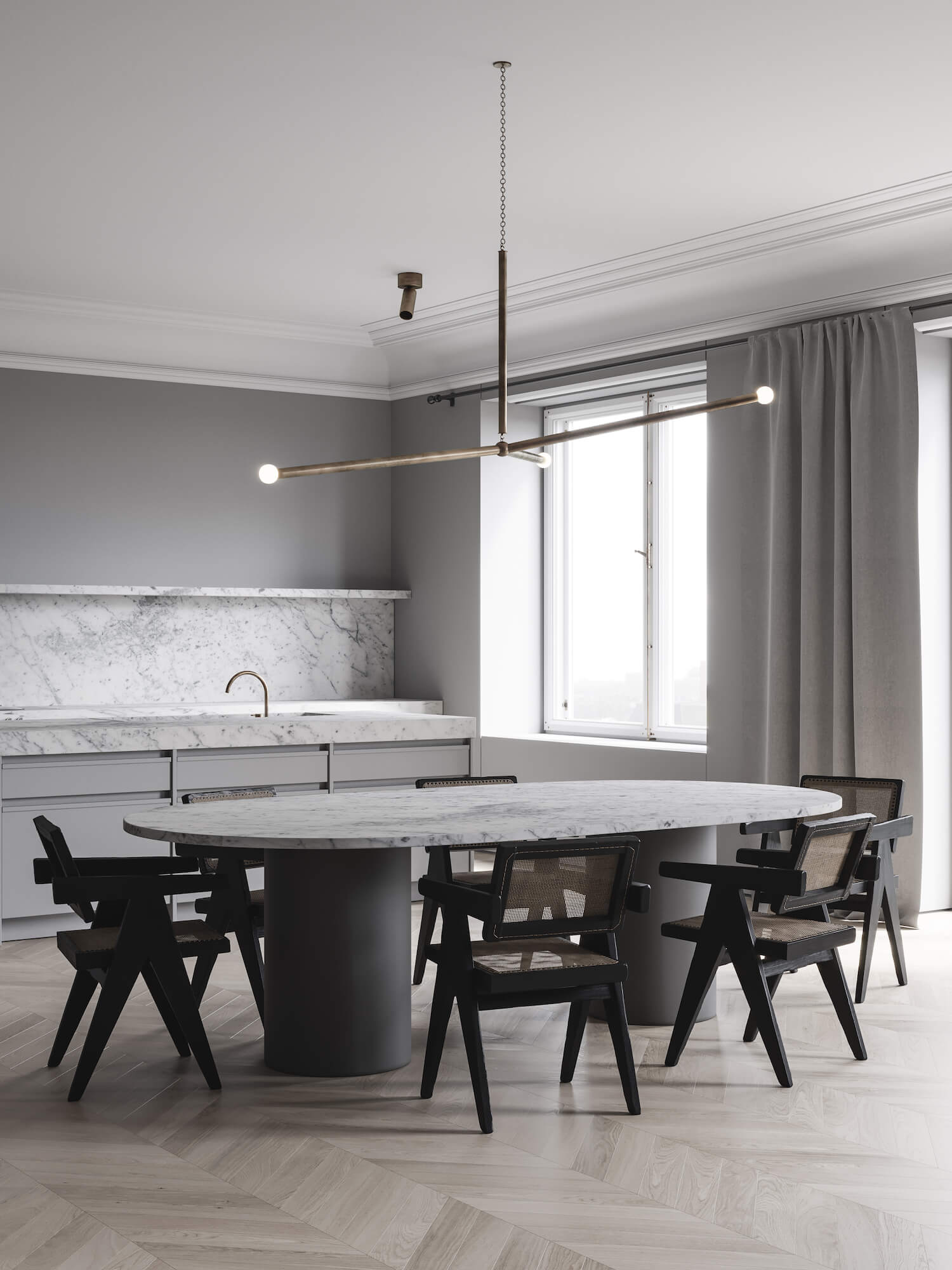 Allow For Hidden Sections
This is key I think for open plan living.  When it comes to deciding how the space should look, and where everything should go, you're going to want to keep things as simple and open as possible. This means that you won't always want to work in too many difficult storage options. Instead, why not think about storage that you can build into the walls, so that it's more hidden? That way, you can work with less furniture and ensure you don't have too much on display.
Work In Practicality
From here, you're then going to want to think about the practical things that you need to work in. Maybe you want a laundry room – but you don't necessarily want to have this on show. So work in a doorway that leads off of the open living area to it. At the same time, you'll want it to flow to the additional spaces that you have, such as out to the patio. The next point covers this off well too.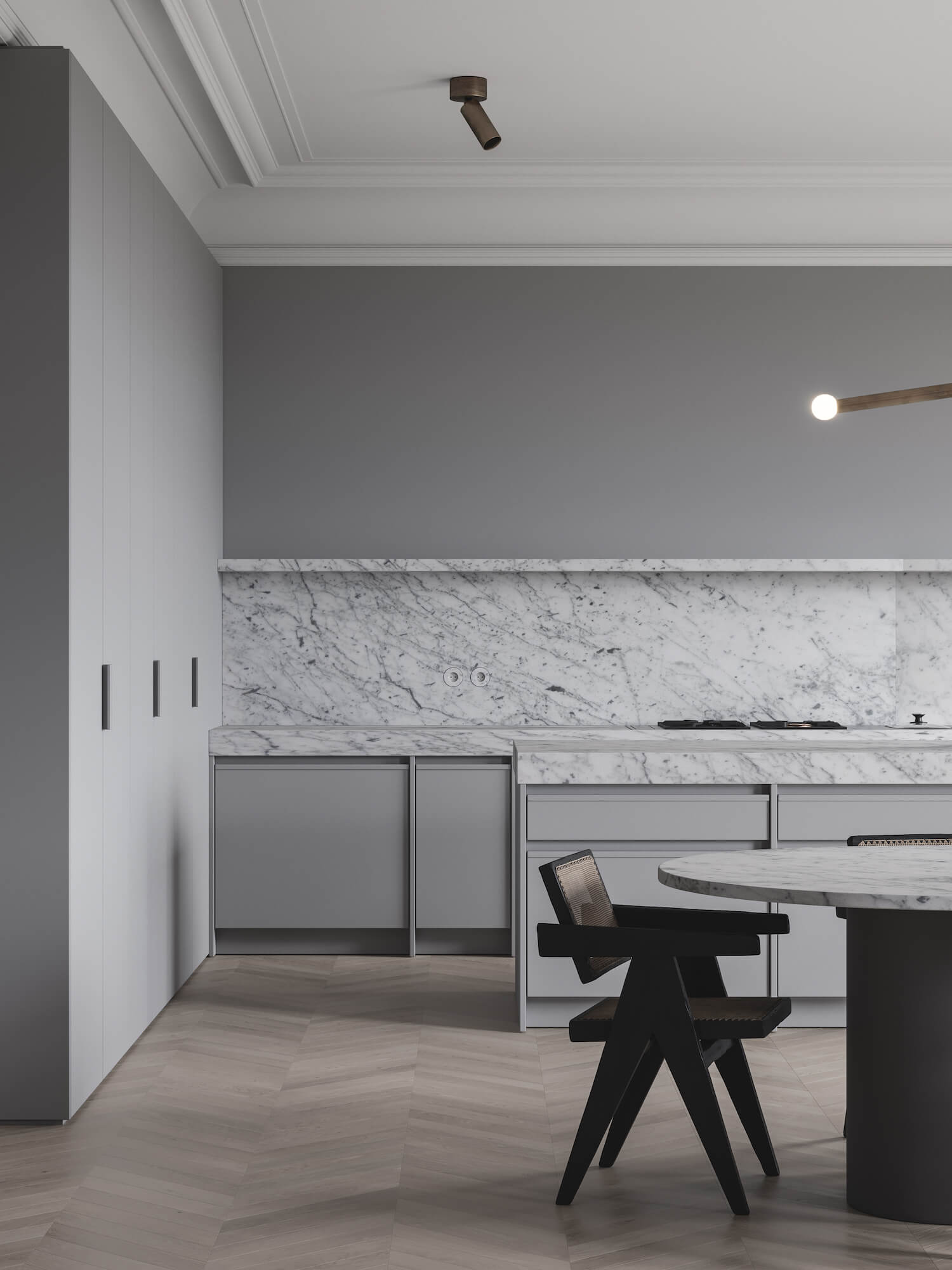 Blend It Well
But at the same time, you have to make sure that the space is blended well with the rooms that area around it – namely your garage and your entryway. Make sure that you're working in key modern design themes, such as the latest roller garage doors and modern flooring choices in the entryway. When you make sure that the rest of the space works, the living area won't look out of place.
Divide & Conquer
Finally, one of the things that will help you to really make the most out of the space is to ensure that you're keeping sections very clear. You'll want your cooking area, your relaxing area, and your eating area all worked in. You won't always have to make very clear and obvious distinctions between the spaces, but you will want to ensure that they're all catered for. So make sure that you divide up the space well and you'll find that your balance is simple to achieve.
Images are from the Mist House by Evgeniy Bulatnikov who I have previously shown before in an apartment that has been decorated all in the one colour.  This post was written in collaboration and contains links.  Thank you for supporting the blog posts that make this blog possible. 
SaveSaveSaveSave