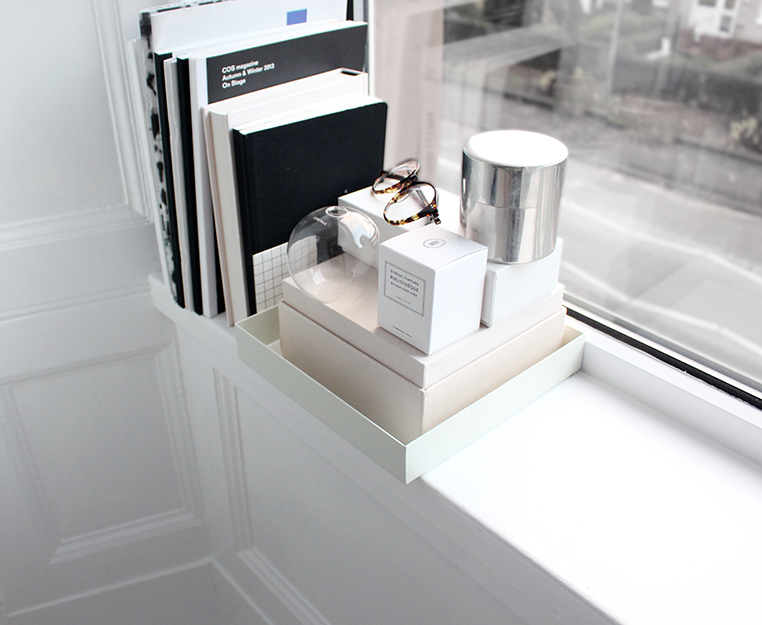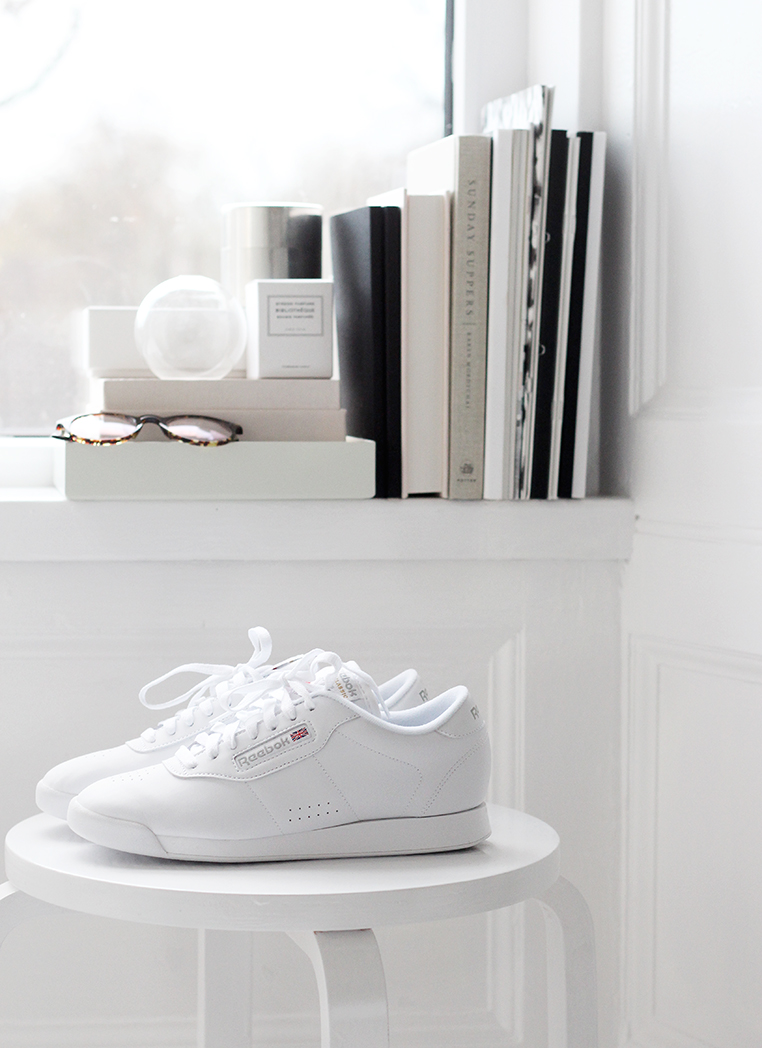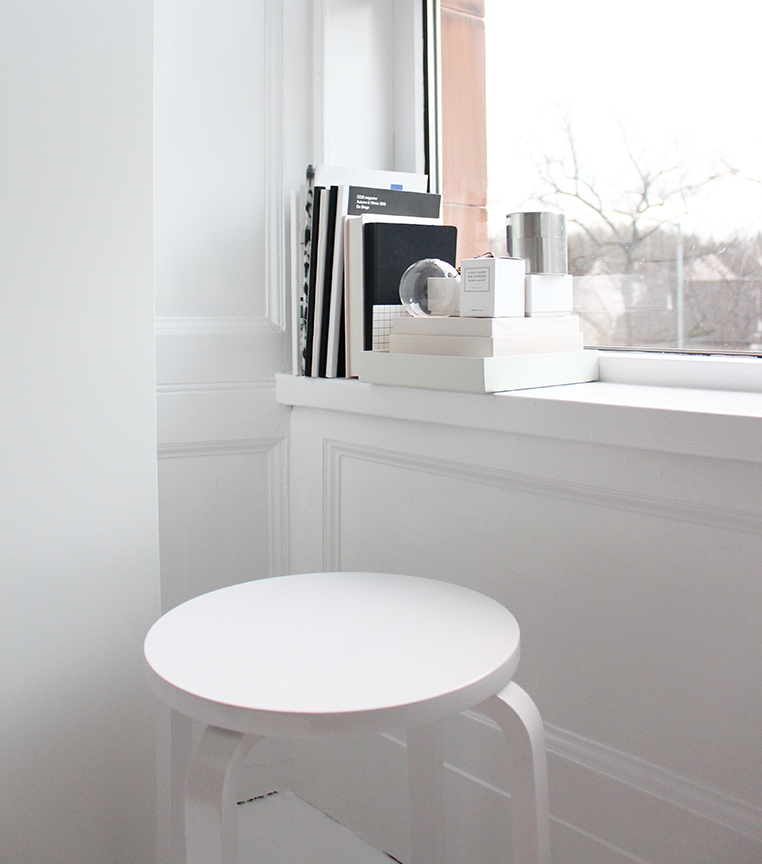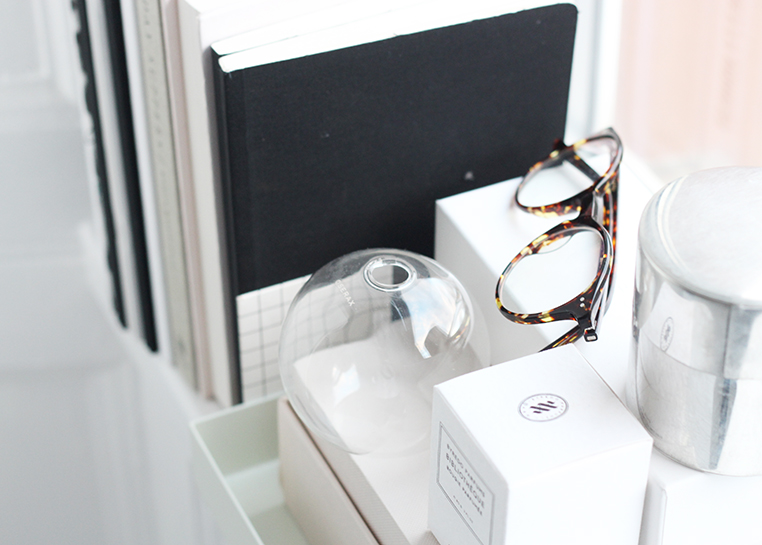 The weather this week in Glasgow, has been so bad. Mostly grey days, with not much light, which is making it very difficult to take any photographs. So, I resorted to my favourite window, which has been newly painted in preparation for Christmas. I love getting things ready for the holidays, and making sure everything is cleaned, prepped and organised for hosting christmas dinner. Its still a month away, but before you know it will be here, and this year I want to be organised!
Just a few of my favourites in November.  Reebok classic trainers, I do love all white trainers and these will do nicely and are so easy to wear with black jeans and a oversized coat. And another favourite, new glasses from Ace & Tate. I went for something a little different, and chose the tortoise Monty glasses with a round frame.
Here is hoping the weather brightens up!