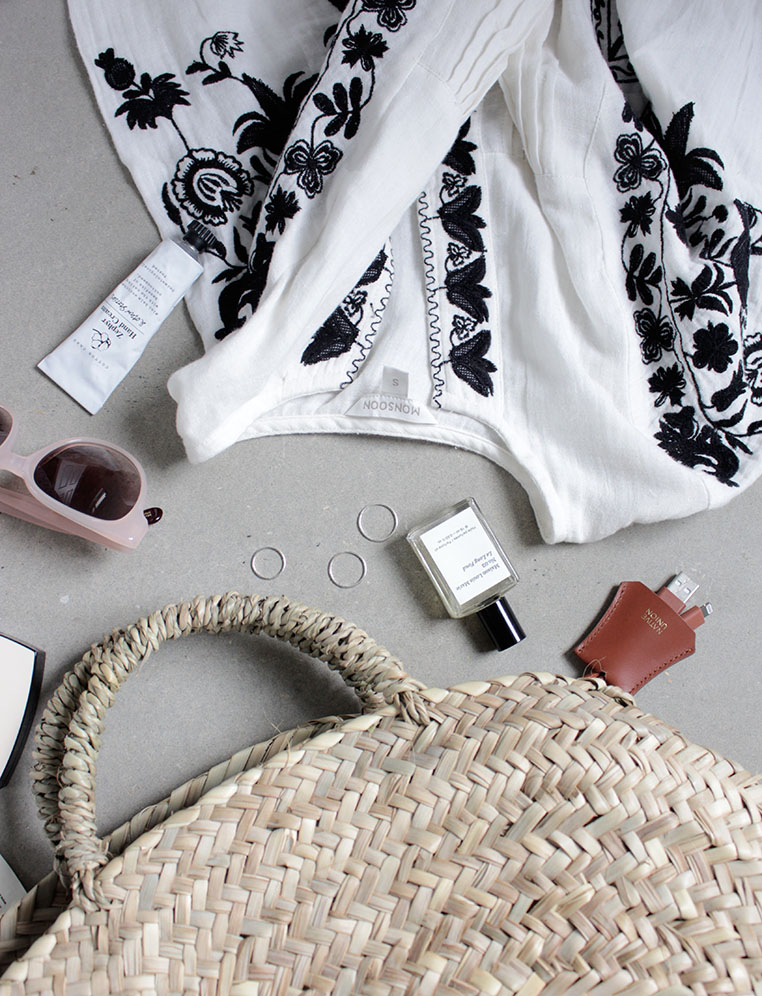 Its vacation time! Time to take a break and enjoy some sunshine. I haven't been very regular with my blog recently, a mixture of having a bad start to the year and trying to adjust to a new way of living without my dad and moving house, trying to find the motivation to start renovating. I am hoping this much-deserved holiday will do the trick. Refresh me and give me loads of inspiration that I am looking for, I always find that traveling is the best for that.
I want to come back and really tackle the house, I have loads of ideas and I would like to share them with you here. Progress of the house and get back to regular posting with some interesting blog content.  I want to change the design of my blog, basically give everything a shake and hit the refresh button.
Thanks for sticking with me, it really means a lot to me. I will enjoy this week off and hope I come back with the motivation I need.
Monsoon Ida Ivory Embroidered Top | The Tipi Florence shopper | Native Union Tag Cable | Triwa Peach Thelma sunglasses | LA GENT Maison Louis Marie scent