One tradition that I kept since being a child is on Christmas day we have something sweet for breakfast, this was usually a croissant and jam which as a child seemed pretty fancy for me. I loved waking up and after gifts were unwrapped my dad would heat croissants in the oven smothered in jam. It was a real treat!
Croissants and pain du chocolates have become a regular occurrence for us most weekends. So for Christmas, I want to cook something sweet and tasty with those familiar tastes of winter. So muffins filled with cinnamon and ginger all those great winter spices will work for me.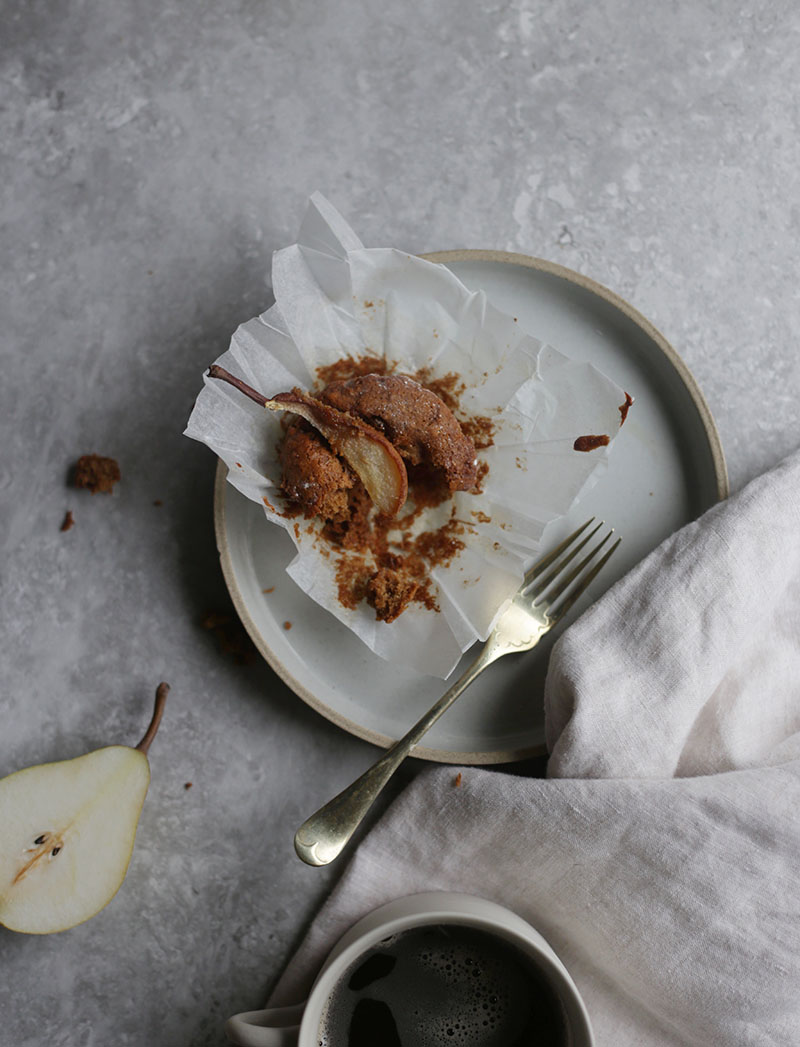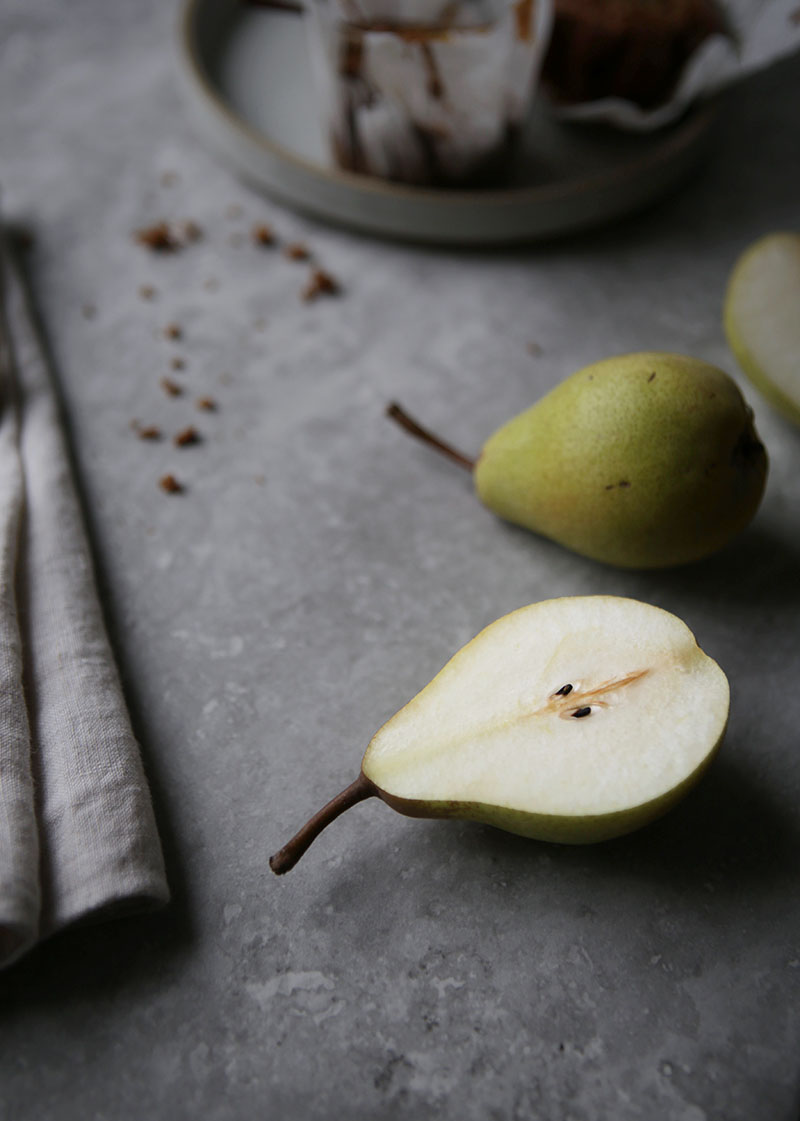 Pear & Ginger Muffins
1 whole pear to slice up to put on top of the muffin
2 x teaspoon of Baking powder
1 x teaspoon of Baking Soda
1 x teaspoon of Cinnamon
1/4 teaspoon of grated nutmeg
1 x teaspoon of ginger
145g of spelt flour
150g rolled oats
225g pear fruit purée
4 x white eggs lightly beaten
125ml natural yoghurt
240g cup of agave syrup
110g of raisins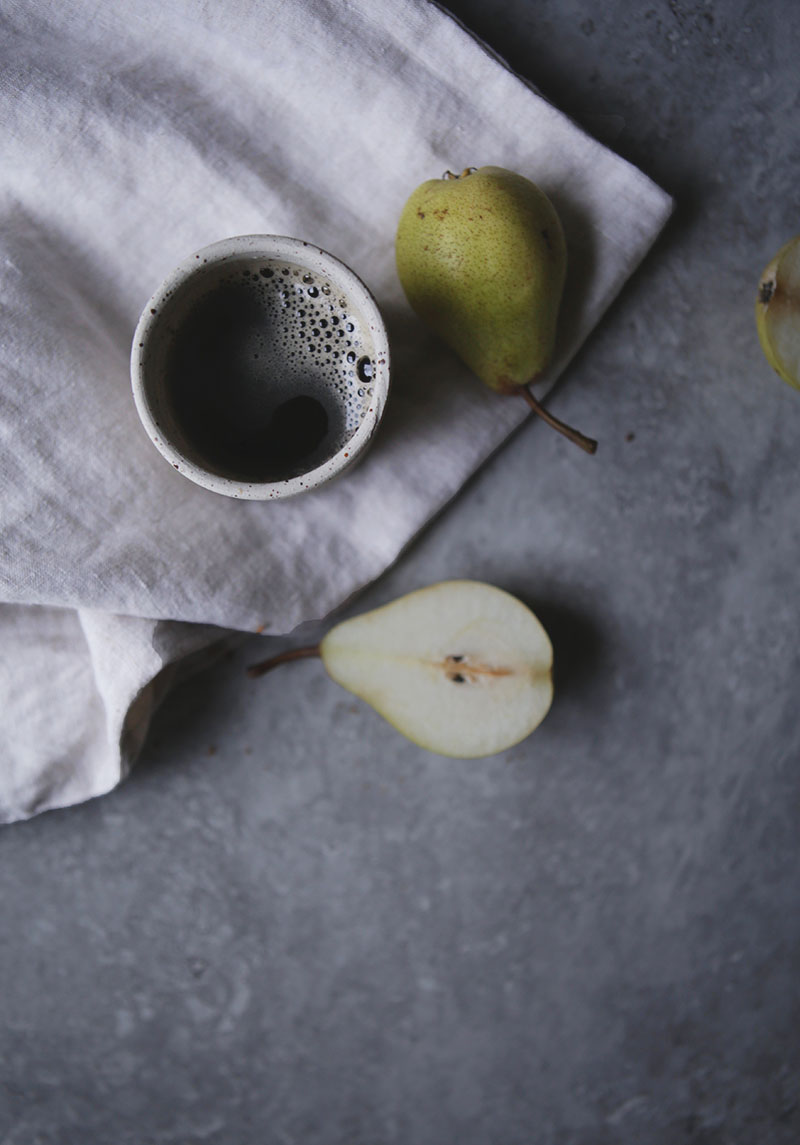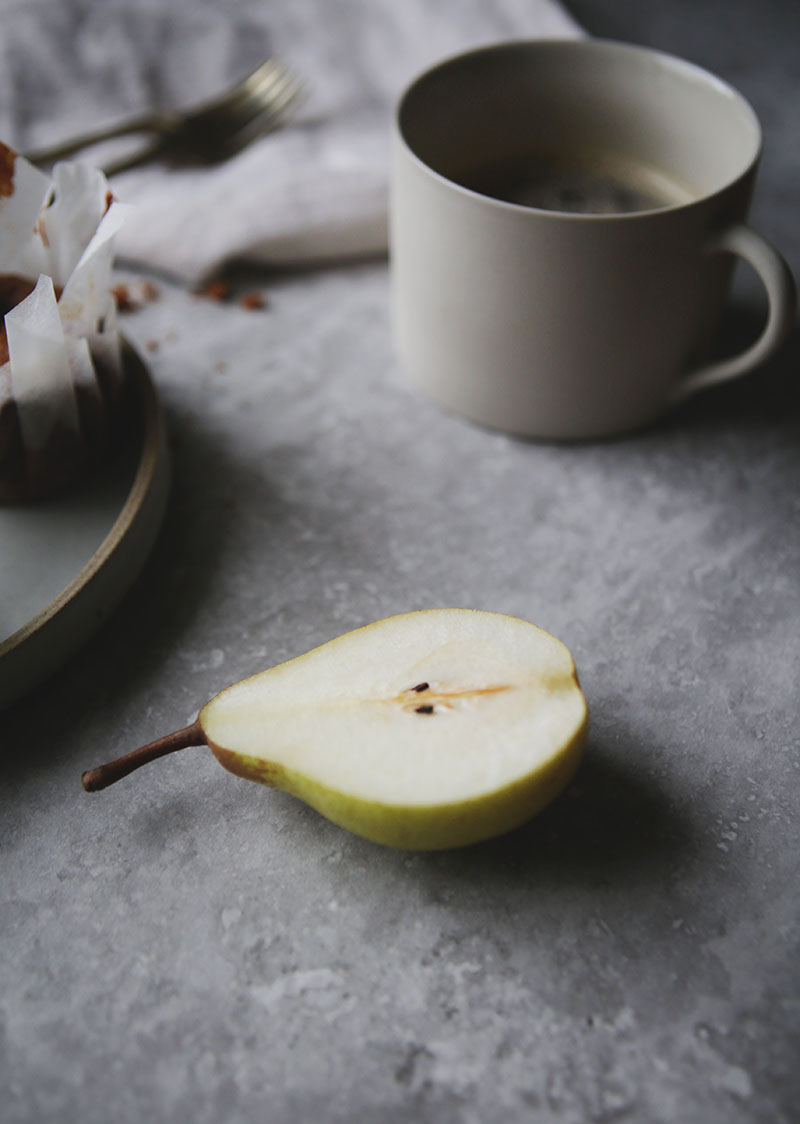 Preheat the oven to 190 degrees C/Gas 5.
Line a 12 bun muffin tin with paper cases, I followed.
Sift baking powder, bicarbonate of soda, ginger, cinnamon, and nutmeg in a large mixing bowl. Stir in the spelt flour and oats.
Make a well in the middle and add the wet ingredients and the raisins and diced pear. Fold it together, but don't over mix as a lumpy batter makes a lighter muffin.
Pour the batter into the tray, filling each 2/3 full.
Bake for 25-30 minutes or until the tops of the muffins are brown.
Halfway through cooking, I placed a slice of pear on top.
Serve warm with some delicious marmalade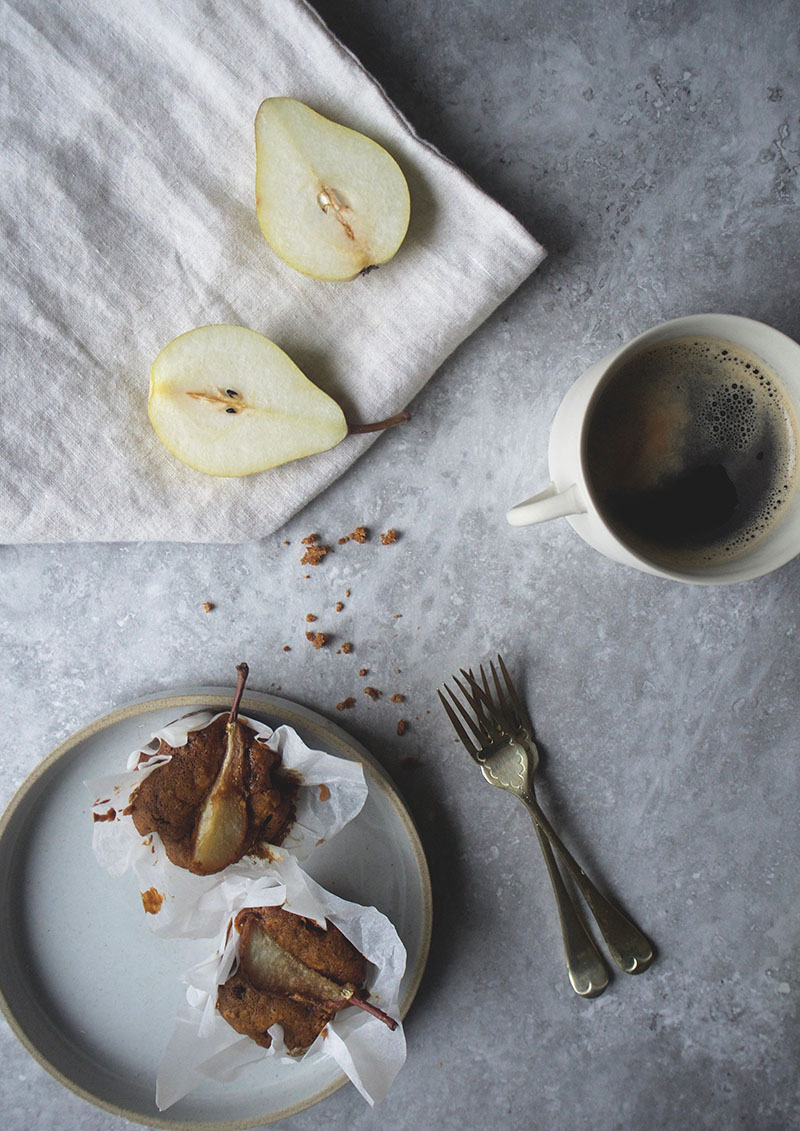 I know what I will be cooking on Christmas morning. Simple and doesn't take long in the oven. Baking isn't my strong point I would much rather be cooking something savory but these are easy to make even for me.
You can see the rest of my #5daysofchristmas and pop over to Jennifer's blog for her cream cheese mints, the perfect recipe that could make a good gift.
SaveSave