It has been almost two years since we moved into our home, I honestly can't believe it has been that long. Even though I feel like we are constantly working on rooms, not one room is finished. But I guess it's better to slowly take your time and do it right than rush and be fixing it later down the road.
On the Bairstow Eves site, they have a campaign running where they have asked six interior bloggers how to style a home when selling. When Bairstow Eves contacted me to be a part of their series on 'Styled to Sell' I thought it was a good chance to improve my office space and take on some of the key tips shared. Now, we aren't planning on selling our home. We do however have big plans to extend the back of the house creating more space but that will not come until a few more years and we have saved enough. So just now it is about making do with the space we have.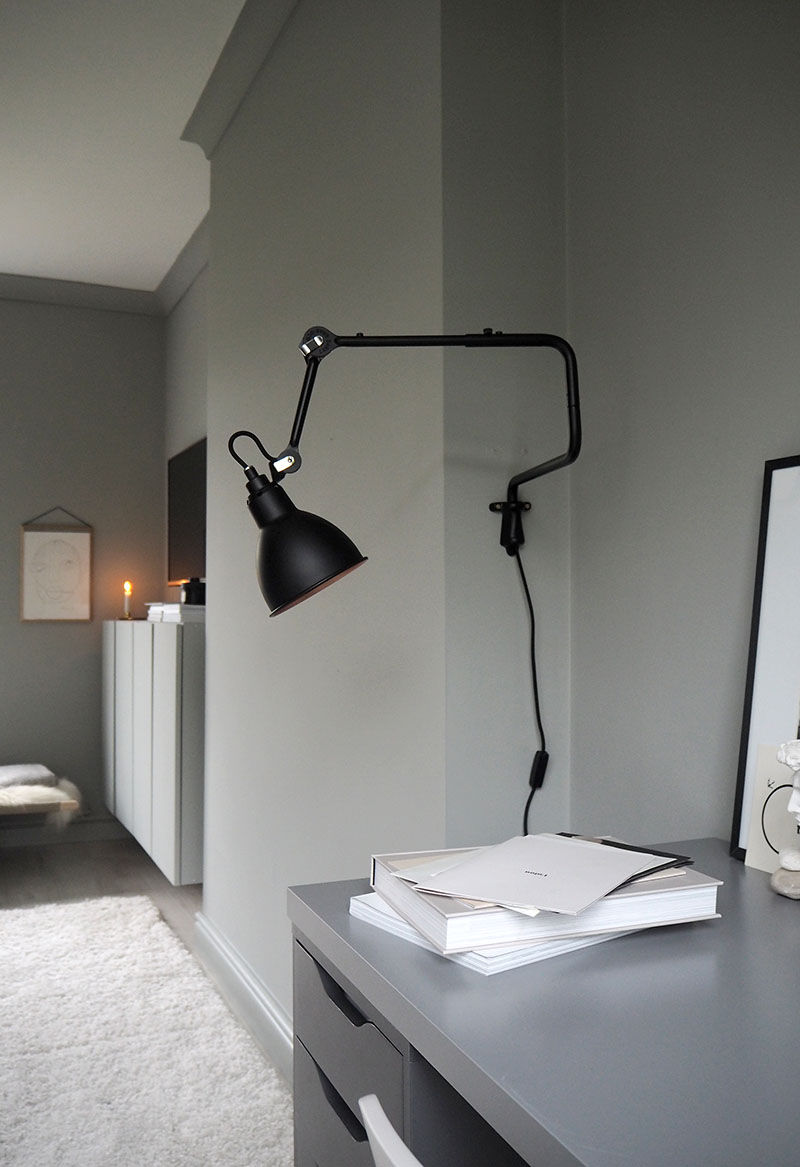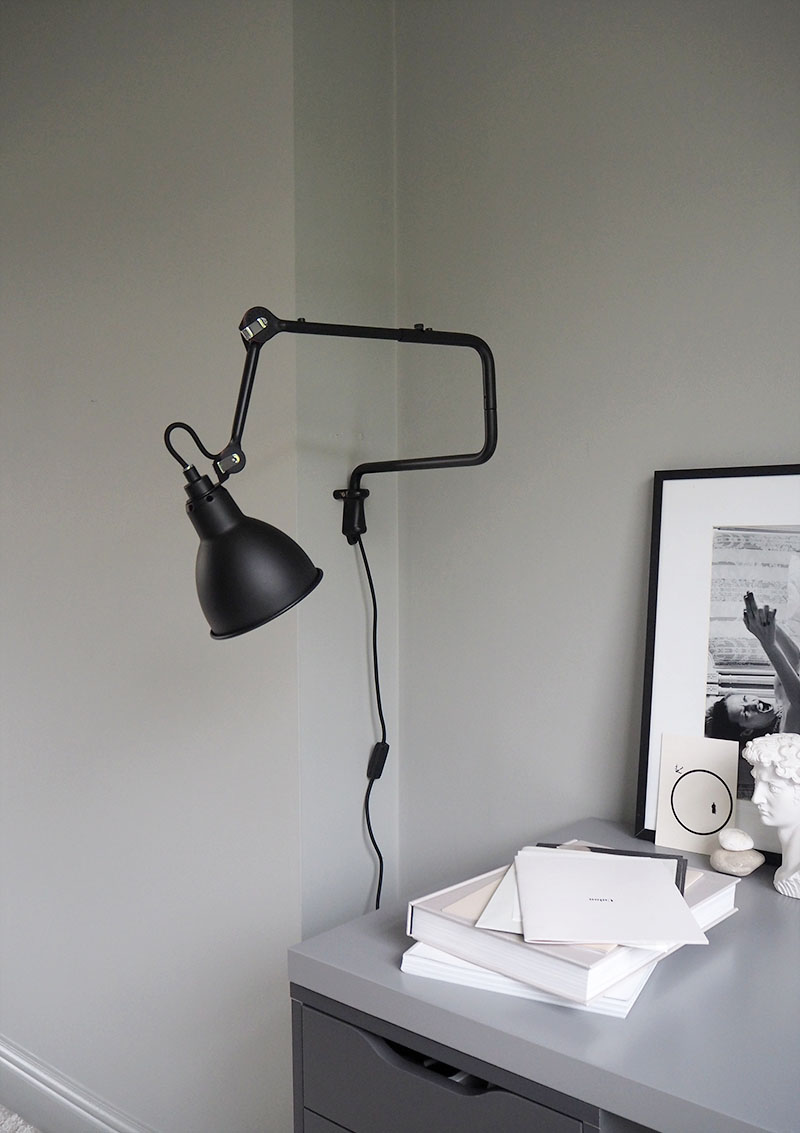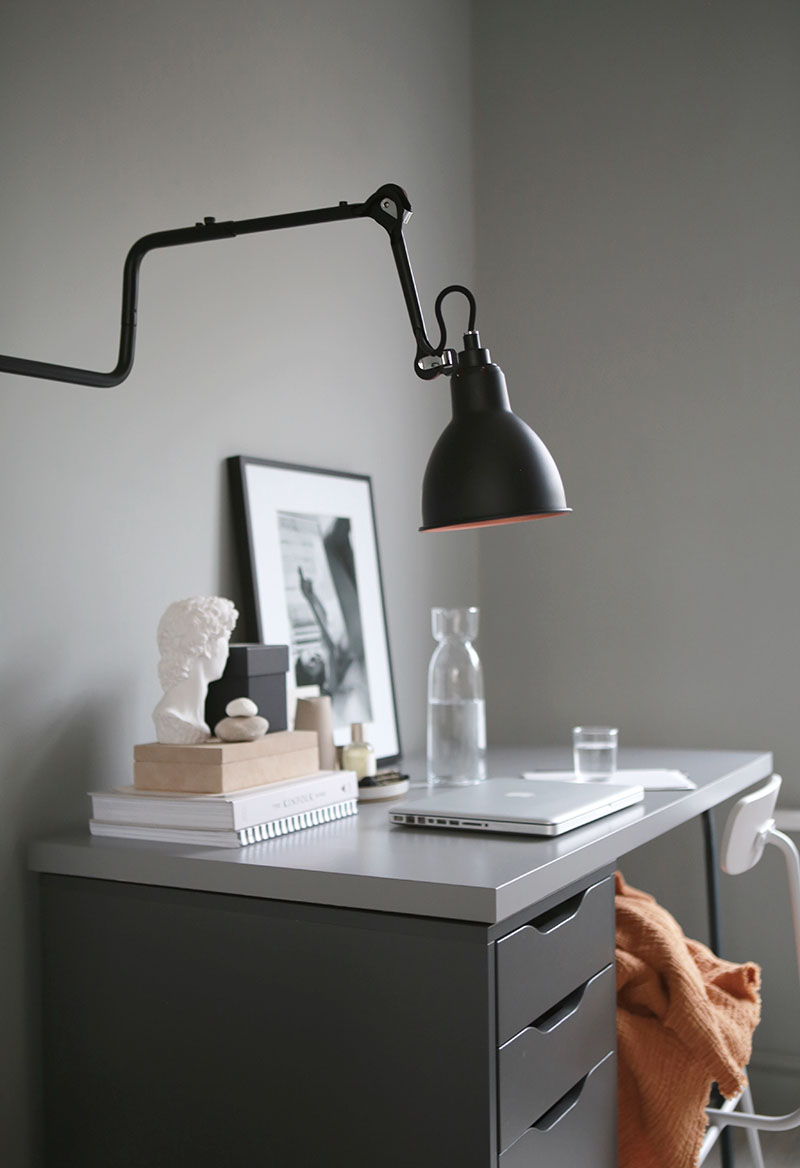 There are many suggestions over on the Bairstow Eves website, from the living room to the kitchen, but I have chosen to talk about my office area and how I've made the room more sellable?
At home, I can sit at my desk all day working away on projects so it's important to me that the desk area is tidy and clutter free, only having the key things I need that day close to me. Everything else gets put in the drawers which are underneath my desk making the space functional and tidy. It's important to have good storage, and these Alex drawers from IKEA are great as they are deep and store loads of paperwork, keeping it off your desk. Who wants to see a messy desk anyway?
If you are thinking of selling your home, it doesn't need to be all white. Fall in love with a colour and paint it to add interest to your office area. My walls are painted in a lovely greenish grey shade from Farrow & Ball called Lamp Room Gray. I love the colour especially at different times in the day when the light reflects off the wall. It's inspiring and is a great backdrop for mood boards that I might create for work.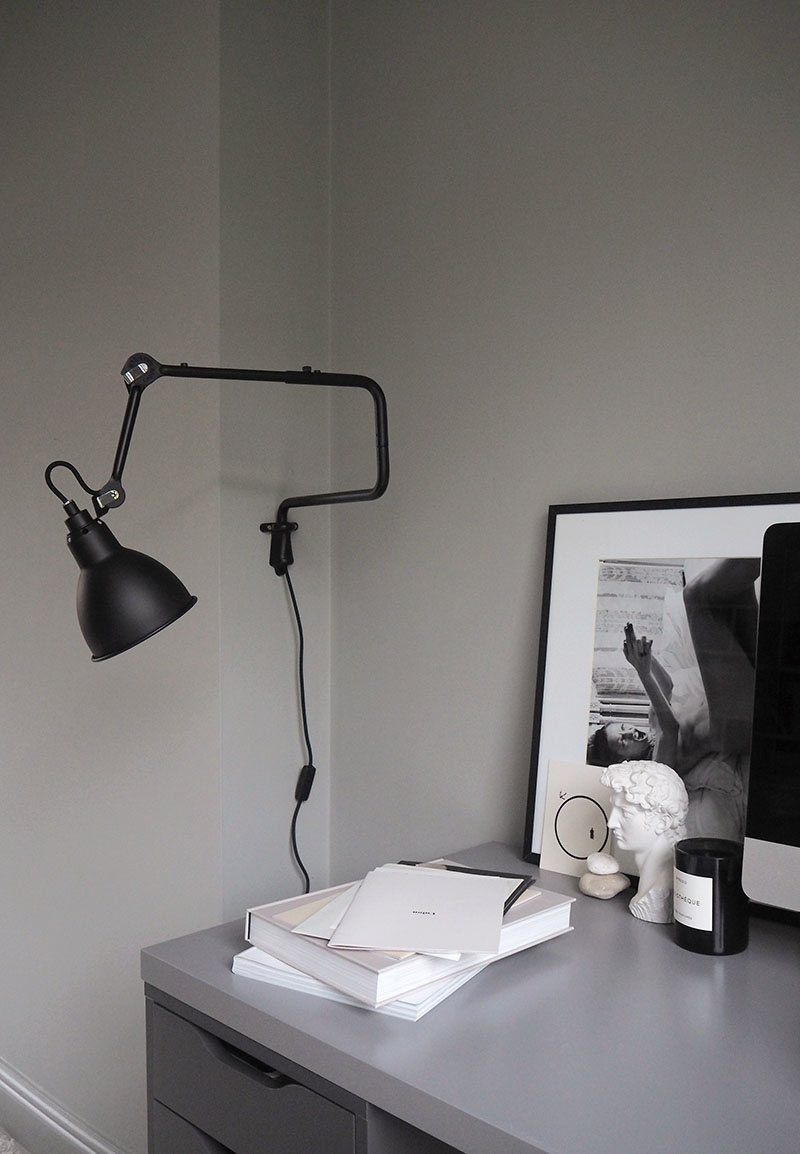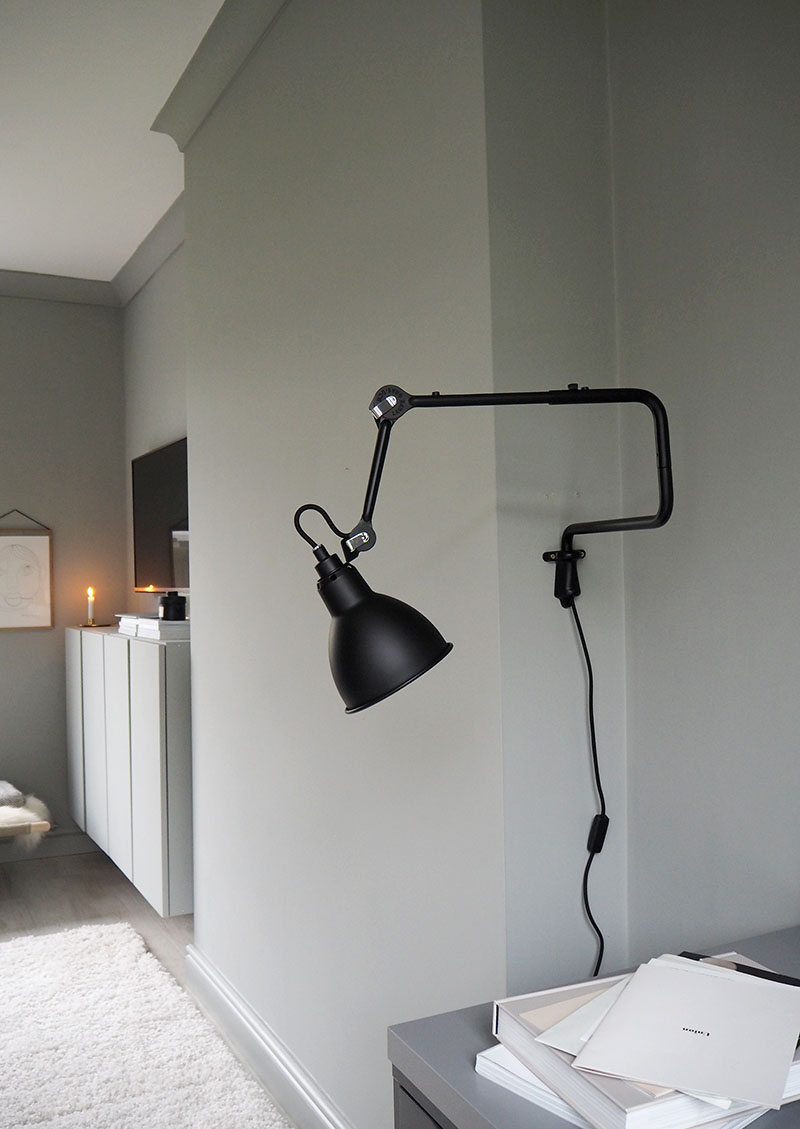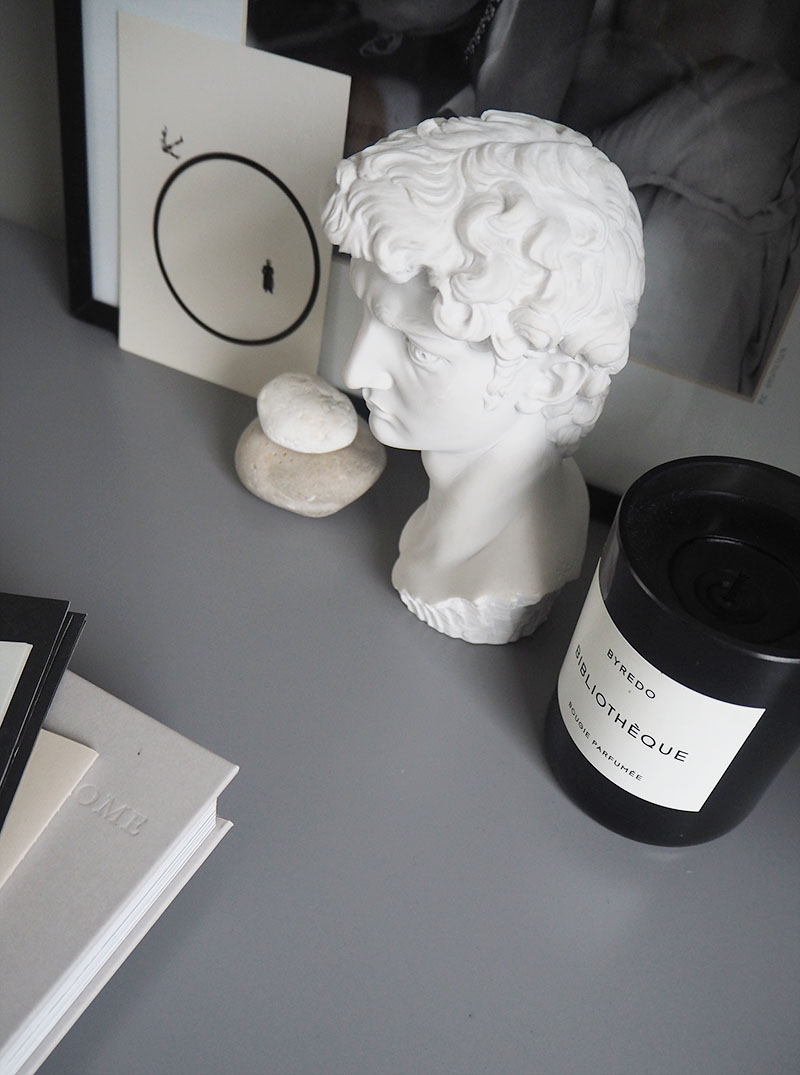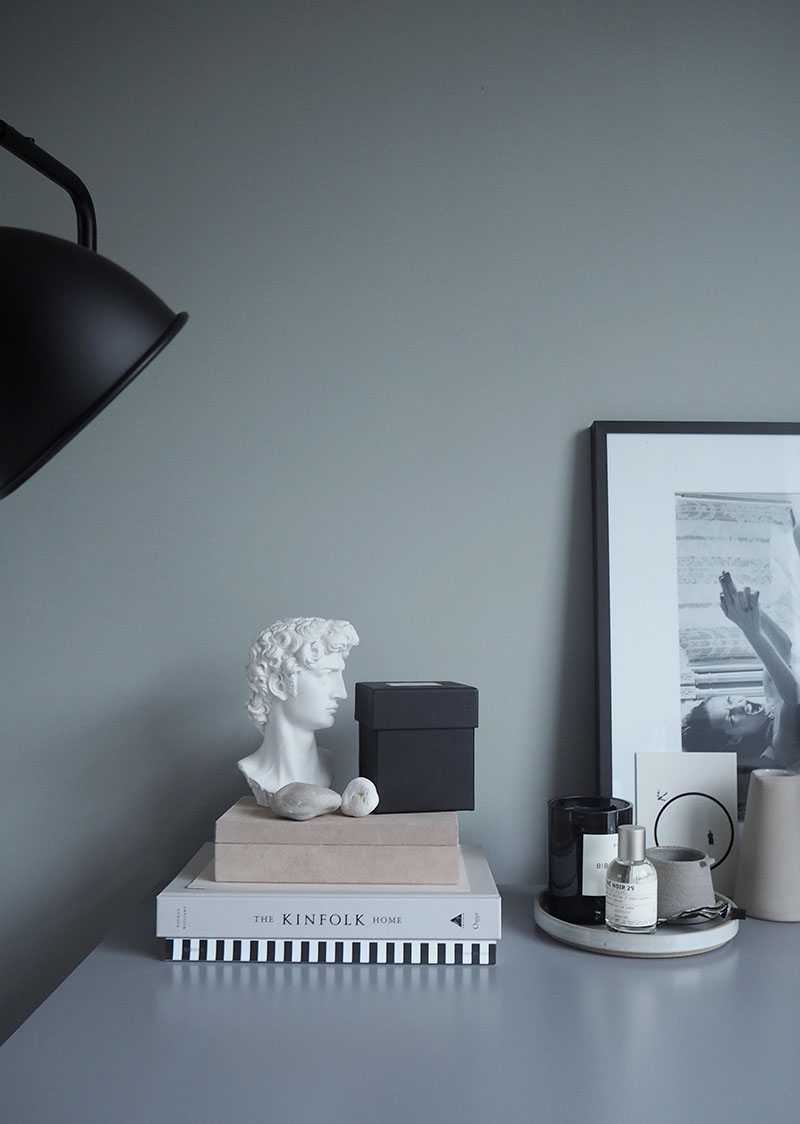 Good lighting is key. In my office, I have two large windows that let in a lot of light, but I stay in the city of Glasgow and I have to be honest and say that most of the time its pretty grey. So lighting is very important especially when I am working. I am freelance and my time is broken into two parts, I work until I pick the kids up from school and then when they go to bed I will pick up on computer time so I need good lighting. During the evening I like to put on a favourite candle and work with the layered lighting. My No.303 wall light from Lampes Gras is perfect for angling away from the light or angling it closer to your desk as it has a movable arm.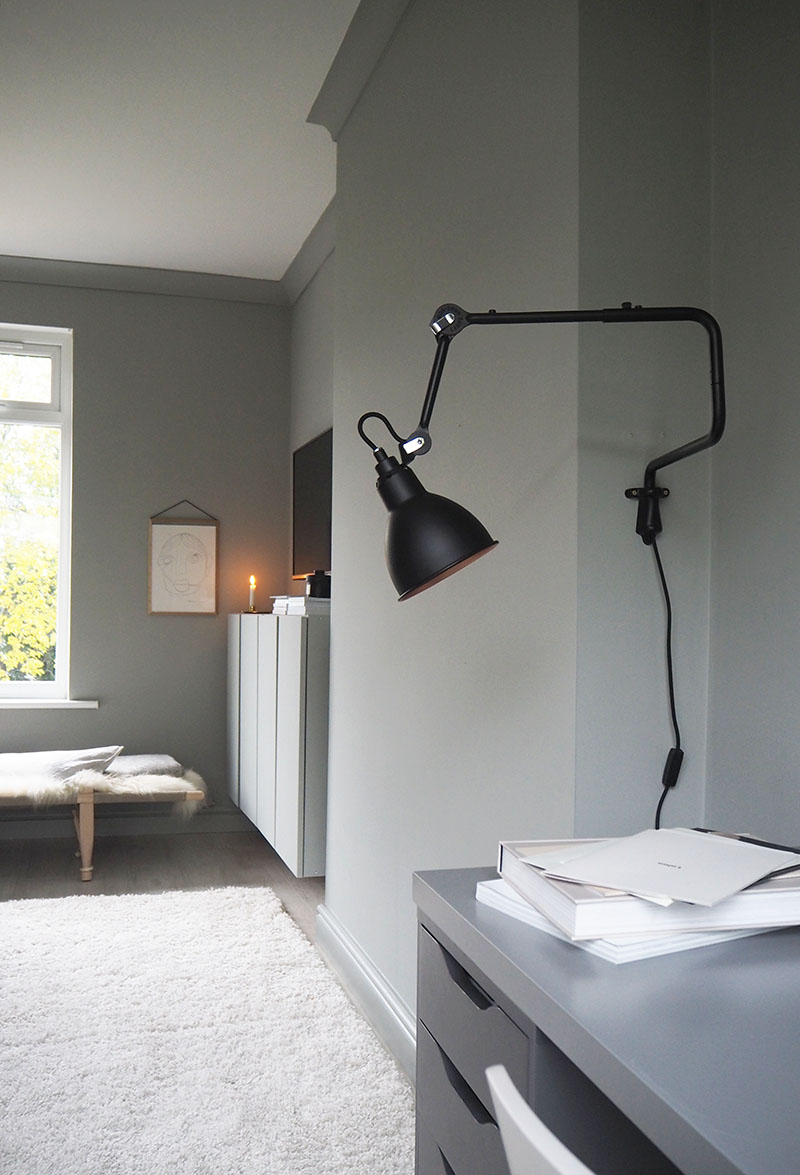 Last but not least add personality to your office area. Just because you're selling doesn't mean you need to strip everything back. Keep it simple, yes, but have a few of your favourite things out. A nice print, flowers in a vase, your favourite perfume or a blanket – these are all things that can sit pretty on your desk.
Looking for more style tips? Then head back to the Styled to Sell page for more exciting tips and advice on how to style your home.
This post was written in collaboration with Bairstow Eves.  All images and opinions are my own.