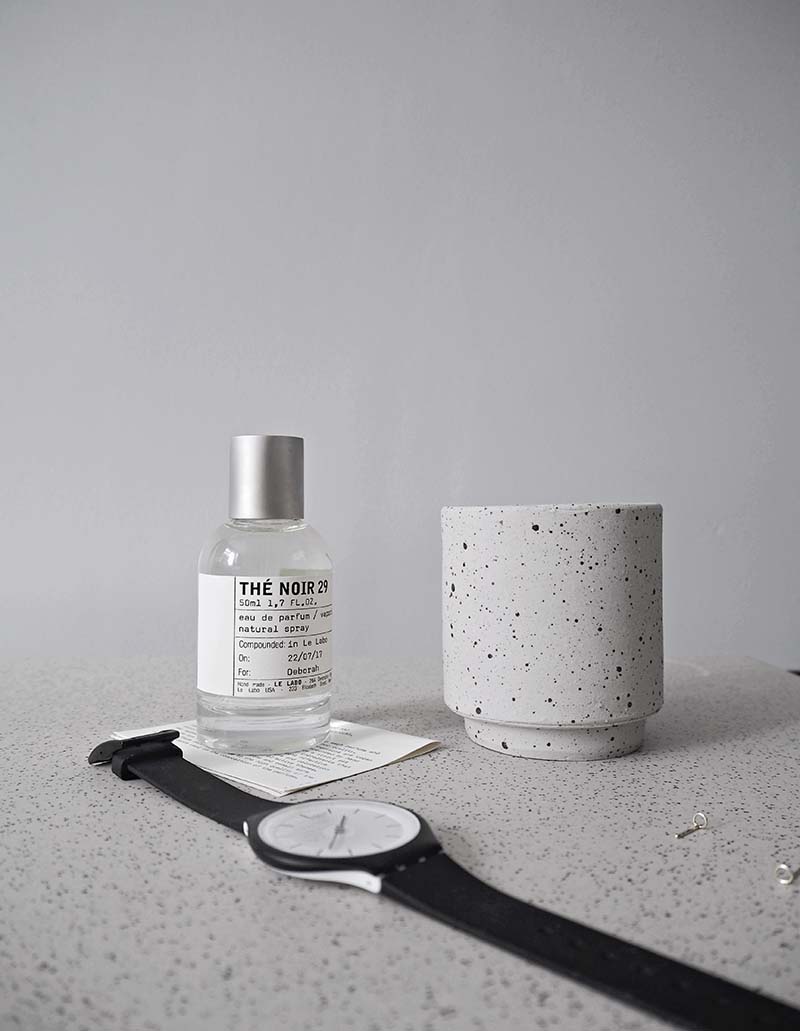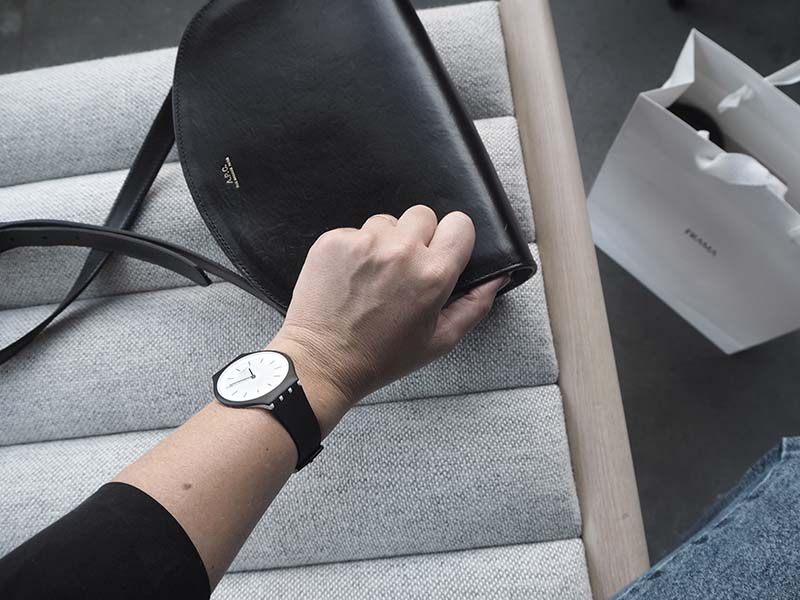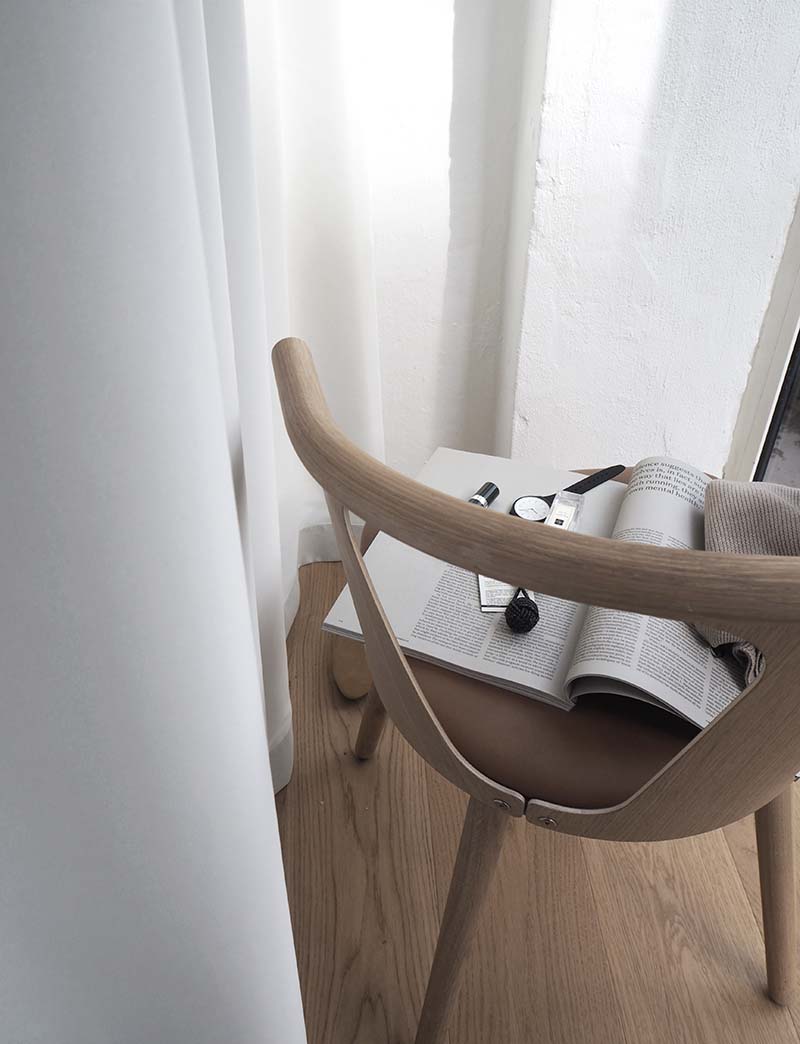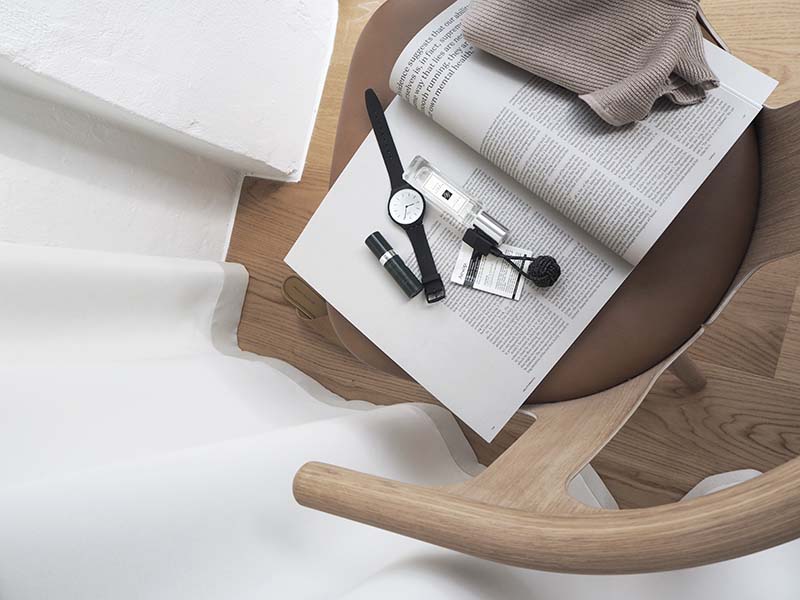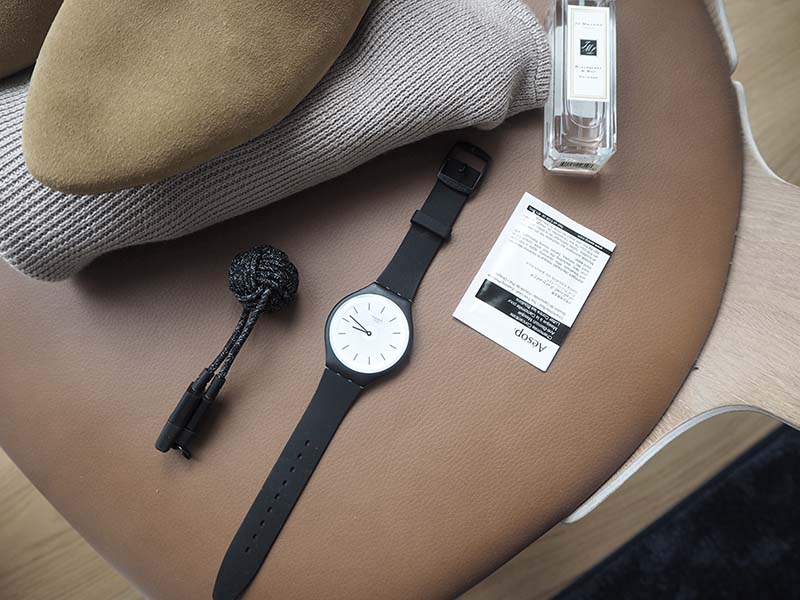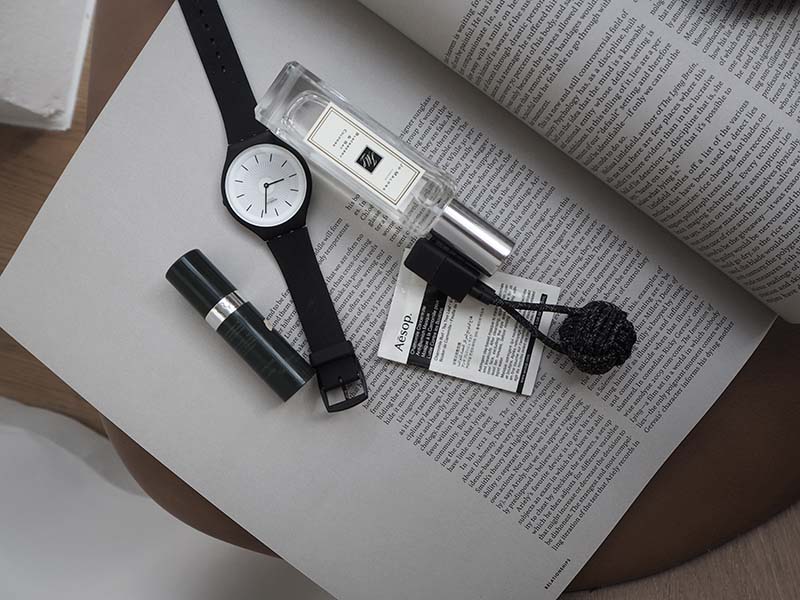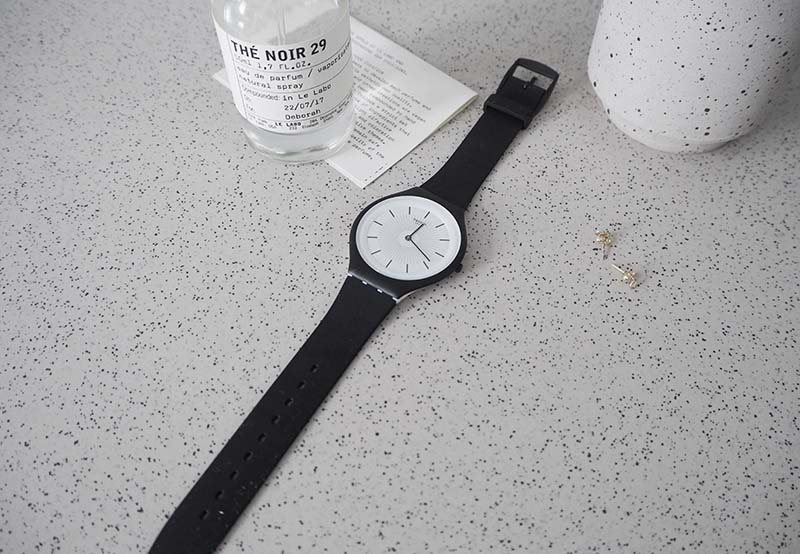 There was a time when I would never leave the house without my watch on but as my smartphone usage crept in I fell out of love wearing my watch and would often leave it at home forgetting to put it on. Recently I have wanted to revert back to wearing a watch full-time, but don't want something heavy around my wrist, preferring something lighter. The new Swatch Skin is minimalistic and sleek. You almost feel like you don't have anything on. The collection is inspired by three modern demands of lightness, freedom, and self-expression.
From the collection, I picked the black strap with the white face, it goes with practically all items in my wardrobe, which pretty much is black, white and grey. So I am winning with this combination. On my latest trip to Copenhagen, it came with me and it was the perfect travel companion to help keep track of time, quickly.
This sponsored post was written in collaboration with Swatch. All photographs and words are my own, I truly believe in the product.