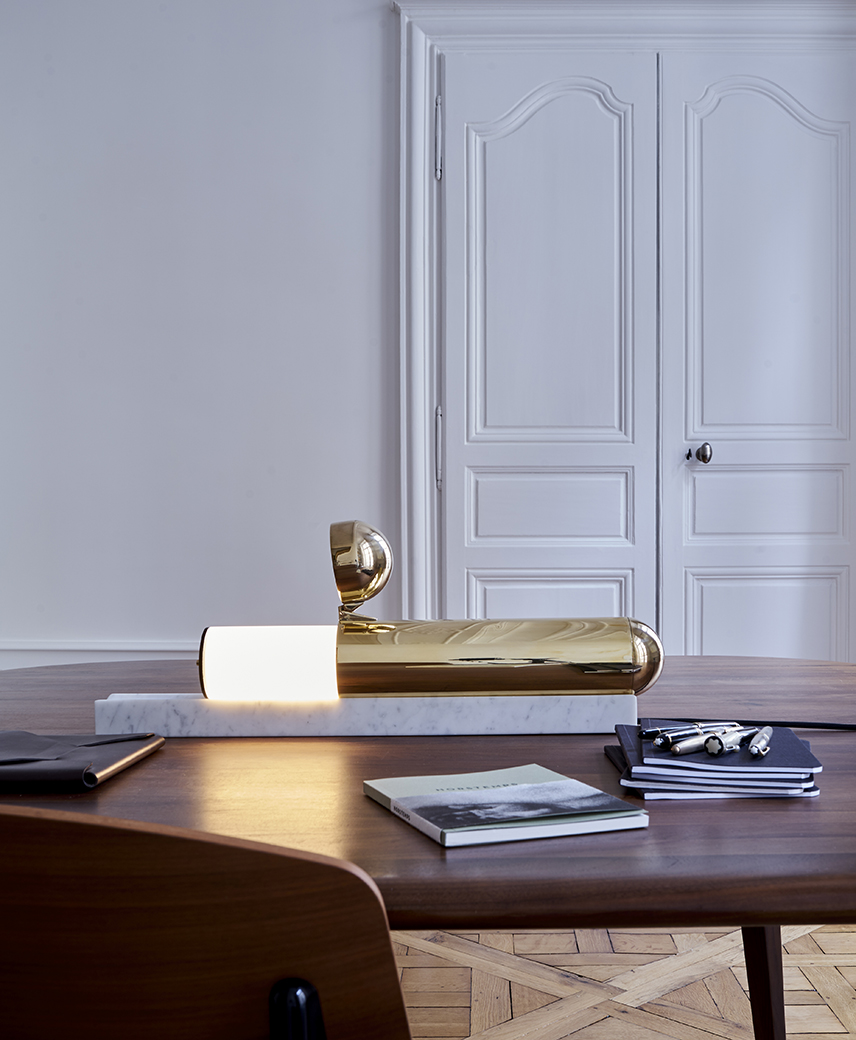 Tomorrow I will be traveling to Paris as I have been invited by Maison & Objet to be part of the Discovery Jury. If you aren't familiar with Maison & Object it is a lifestyle trade show which showcases a wide range of interior decoration, furniture, and design from different places in the world.
Although I have been to Paris a couple of times I have never attended the Maison & Objet and I am delighted to be invited were I will be selecting and giving a prize to my favorite new exhibitor in the Home & Fashion section, which is in Hall 6. I've had a look on the map and the whole space looks huge so I have packed my trainers for the whole trip.
As I am judging the Home & Fashion Hall I had a look on the website and found some familiar brands that I am excited to have a look at but what I am most excited about is hopefully finding some new brands and designers that I can come back and share with you.
A hint of everyday glamour. NORDSTJERNE makes home accessories which combine functionality with a hint of Nordic decadence. They are greatly inspired by the rawness of the Scandinavian and Nordic landscapes and we wish to place that unique feeling indoor with Nordstjernes simple and yet elegant items that can fit any interior.
KORBO hand woven wire baskets are functional and timeless baskets with a history that dates back to the early 1920's Sweden. In the old days, the baskets were used by fishermen and farmers or anyone who needed reliable carrying and storage that could withstand weather, wind, and tear.
Kartotek Copenhagen is a Danish stationery brand made by paper lovers. We search for ways to slow the pace of everyday life. We design for the small everyday moments where we are at peace with ourselves or share time with those we care for.  Their vision is to create a Danish design brand that reflects the Scandinavian simplicity with a modern and yet classical graphic touch and to combine this with high-quality materials and good craftsmanship. To make your pen flow and your thoughts come alive.
Scandinavian design inspired by nature. Sustainable and stylish interior items from Swedish Dixie make a difference for both home and environment.  Natural, gentle colours and different materials in perfect harmony. Crafted in different places all over the world, caring for both environment and producers
Created by Ilia Potemine, a 30-year-old young inventor, the ISP lamp is a 21st-century flint: no switches, no dimmer, no bulbs. The hand takes possession of the light. The ISP lamp takes on the aura of a spatial beam for enlightened adventurers.
I can't wait and feel truly honored to have been asked.  When I return I'm hoping I can share all my new finds here on the blog.