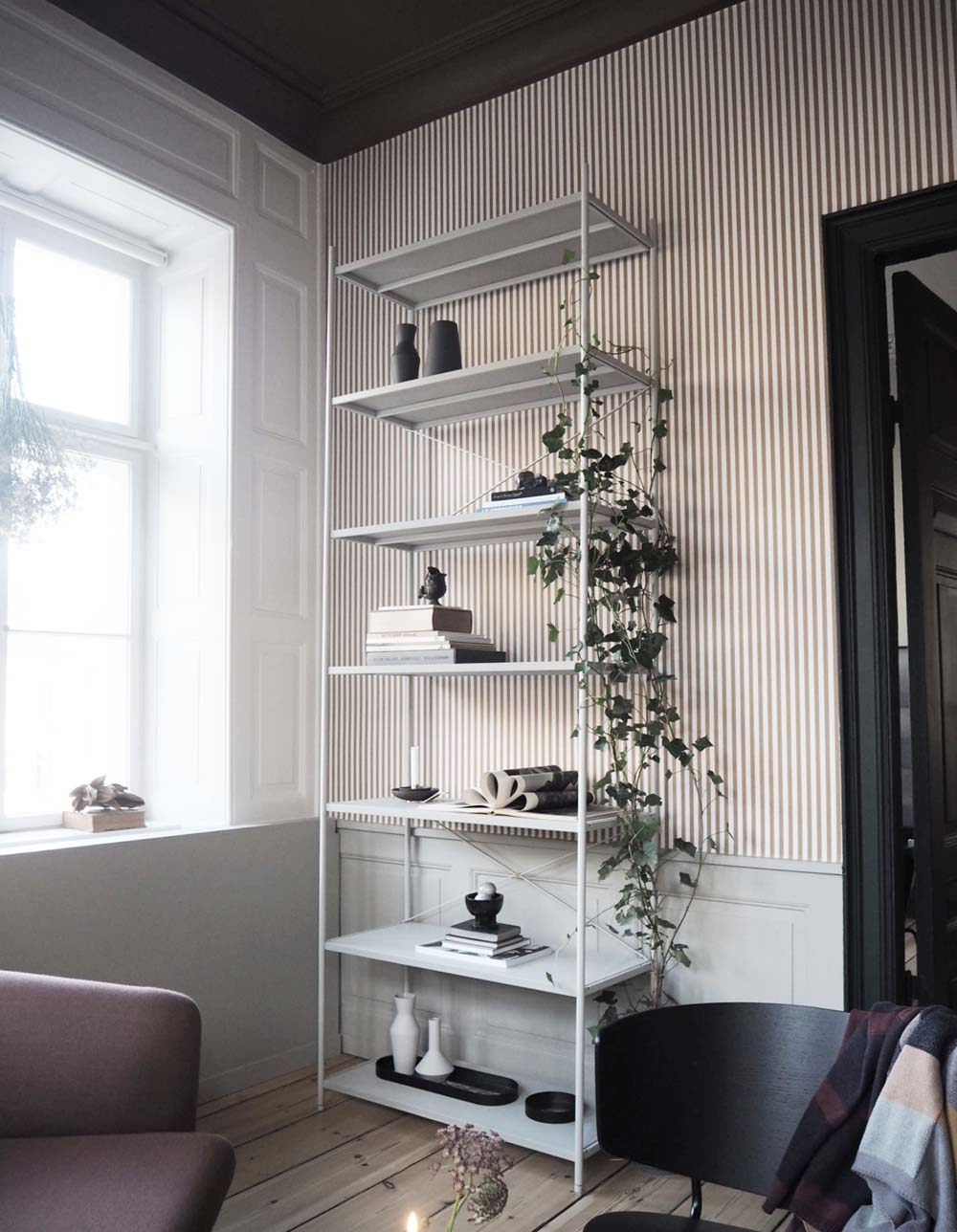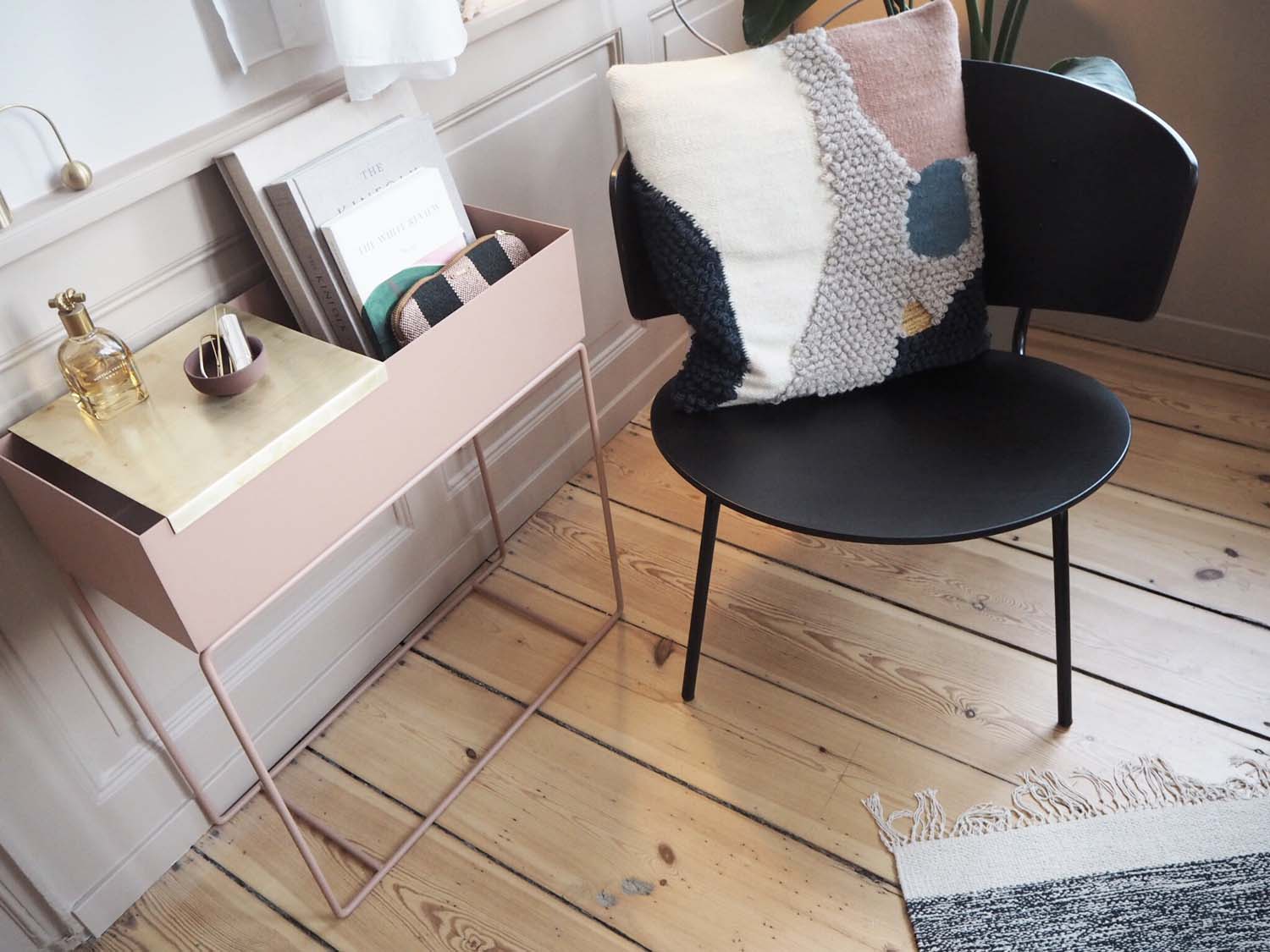 A couple of weeks ago I made a quick visit to Copenhagen, a quick visit turned into a long adventure of traveling but that's another story for another time. I was invited by Ferm Living to have a look around in their new showroom, which is situated in Amagertorv, right in the centre of Copenhagen. The Home, which is the name of the new A/W17 collection was showcased in the old apartment, which has been beautifully renovated during the summer. The collection was good, I knew it would be.  I was just surprised walking in how much it actually felt like you were walking into your own home.
"So much more than just a place, The Home is where we feel at ease. It's the space that lets us grow into who we wish to become. It's where we are who we are"
Ferm Living wanted the A/W17 collection to bring a touch of Nordic Decadence, which can be seen throughout the apartment which had a very luxurious rich feel, with textured walls and playful stripes on the wallpaper, velvet poufs and dividing screens. All evoking a feeling of past decadent times.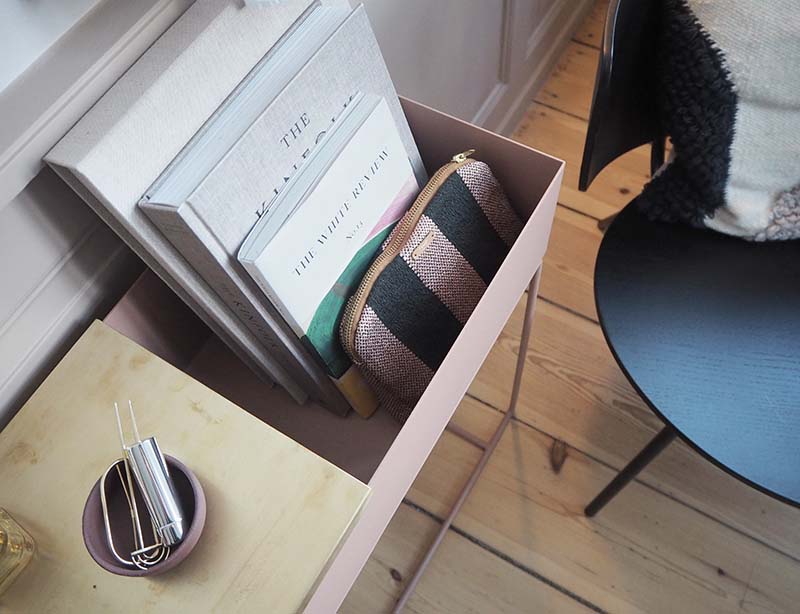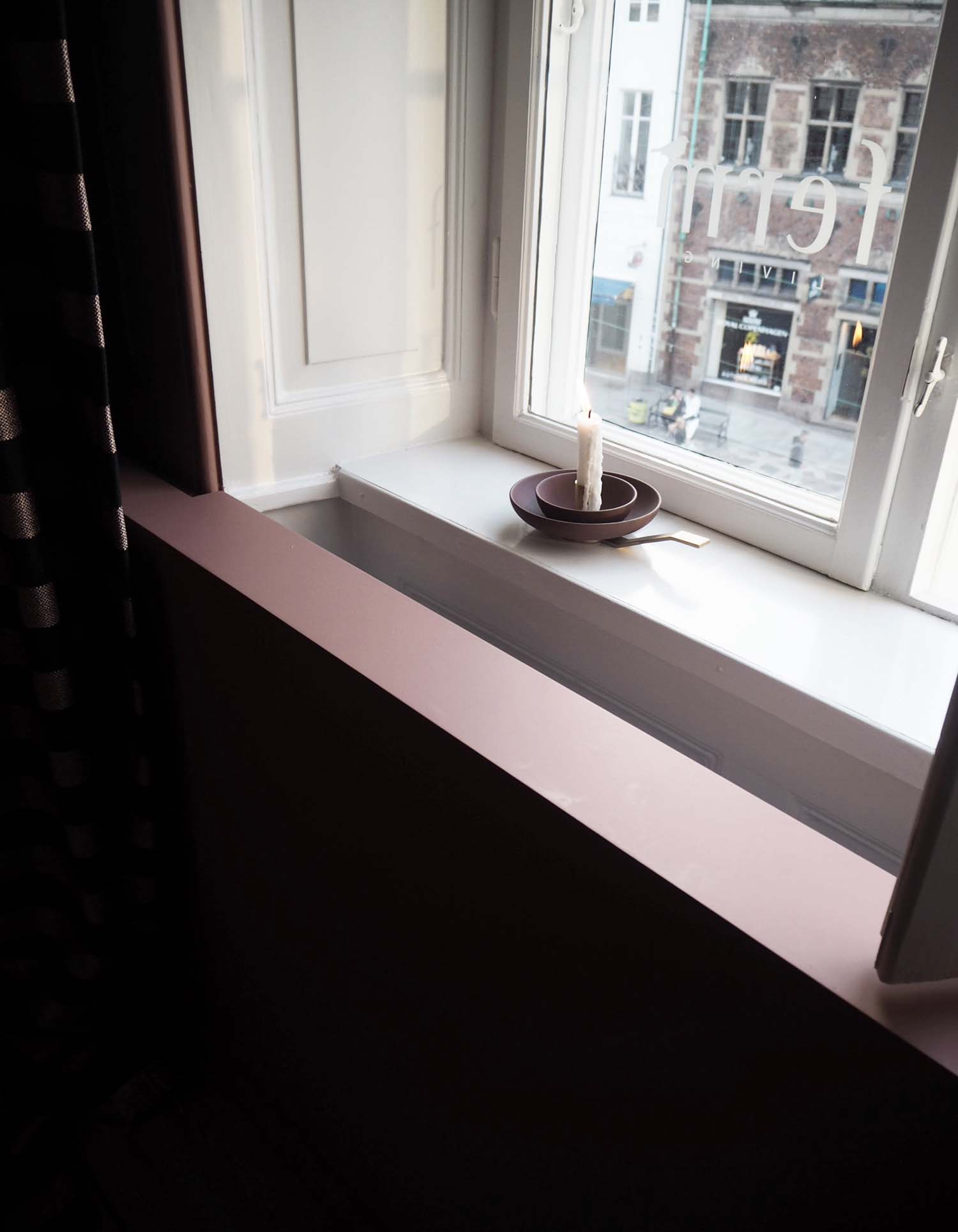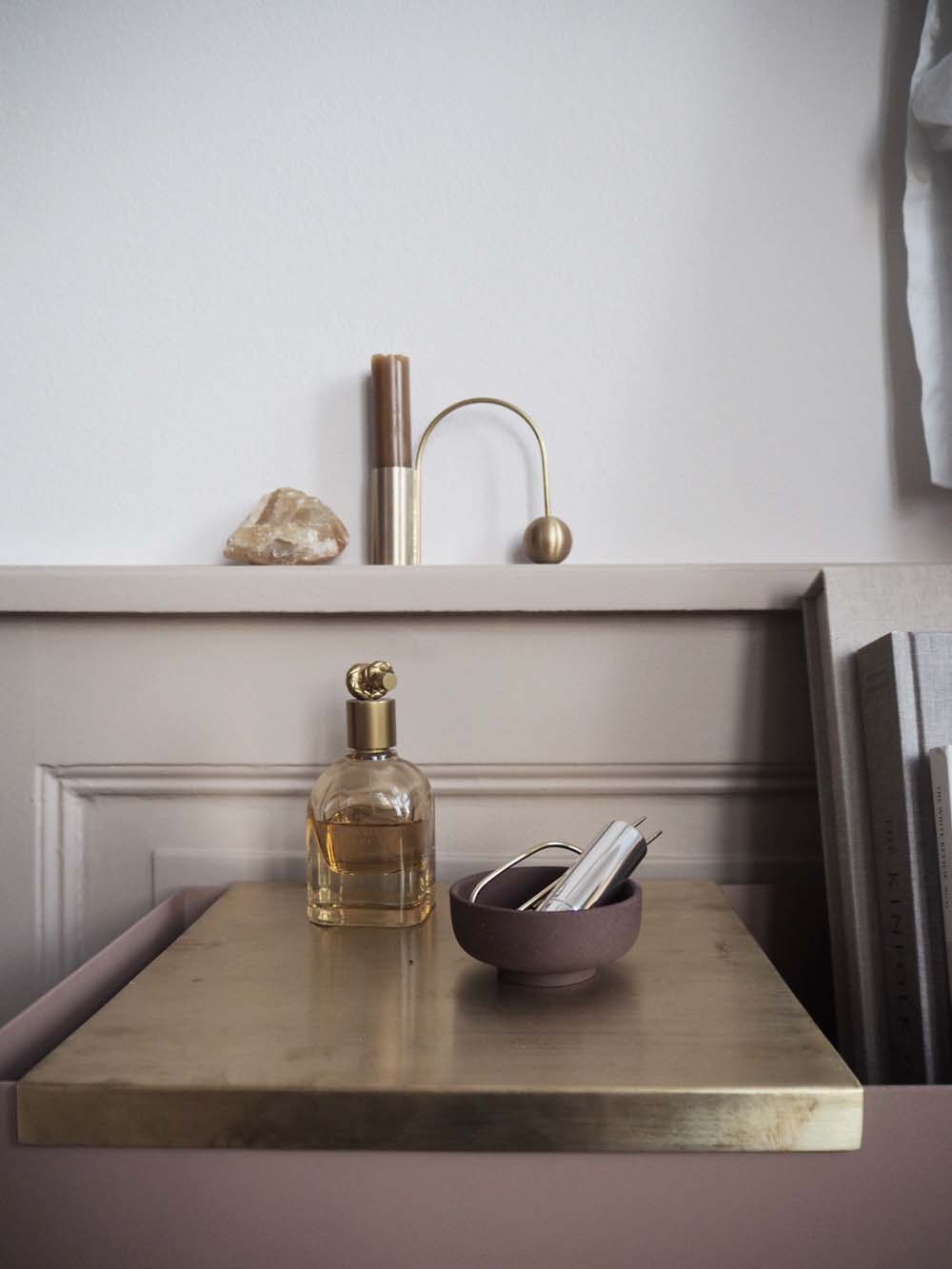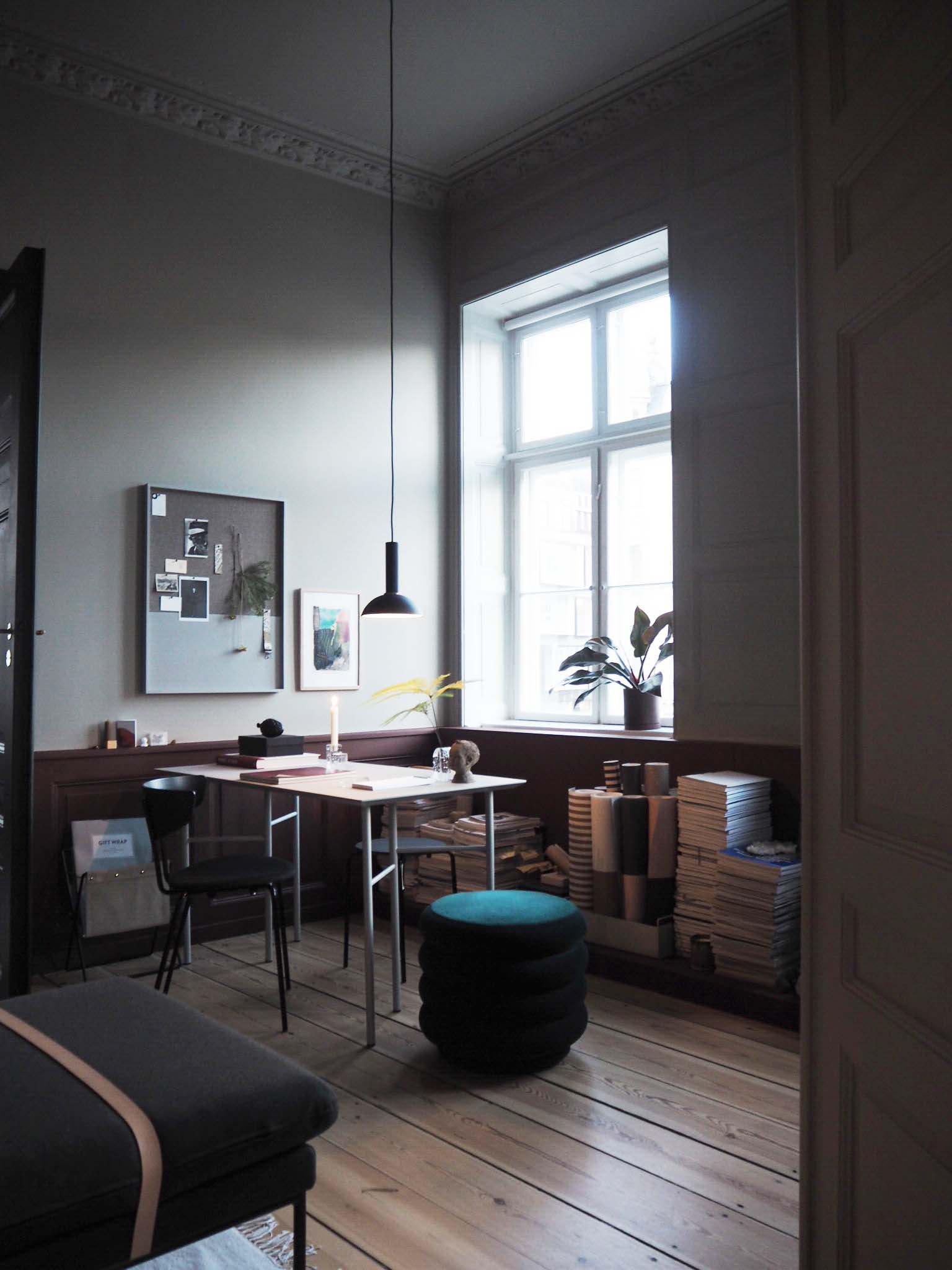 When we arrived I was hit with so much inspiration, one being the colours used. At home, I have always been a little fearful of adding colour. Pretty silly when it can just be painted over, but I can be lazy and the thought of painting a room to hate it and repainting doesn't appeal to me. But in the apartment, so much colour has been used and I loved it! I'm not talking about bright colours, more muted dark rich colours. Forest greens and burgundy paired with Brown's and a brighter pink. As much as I loved the pink wall, I just don't think I could be brave enough my own home.  But it really  inspires you to re-think your colour selections in your own home. Once I only wanted white bright walls (which I still love) but I crave for something more, a room with more substance of colour and that's why I love my grey walls at home.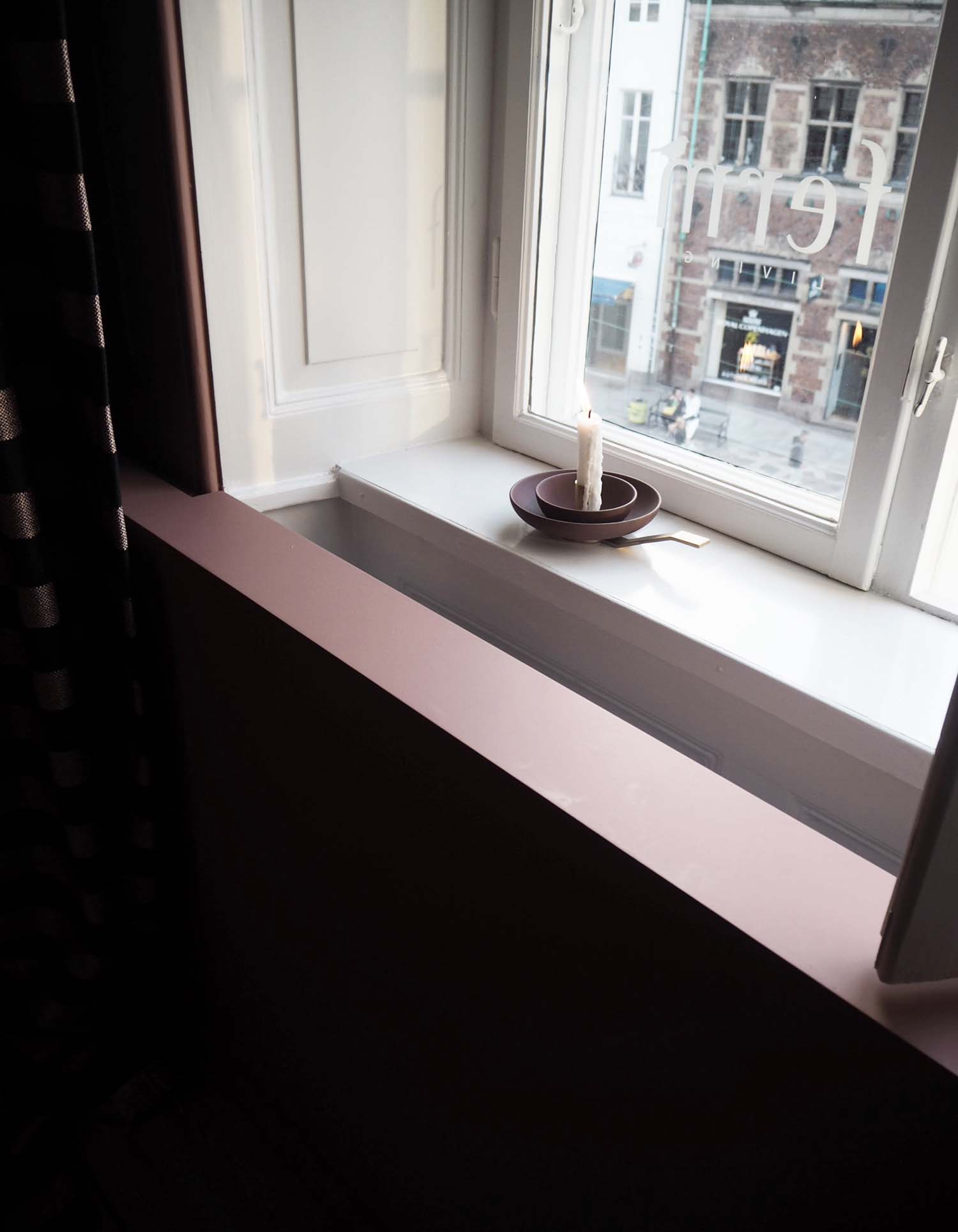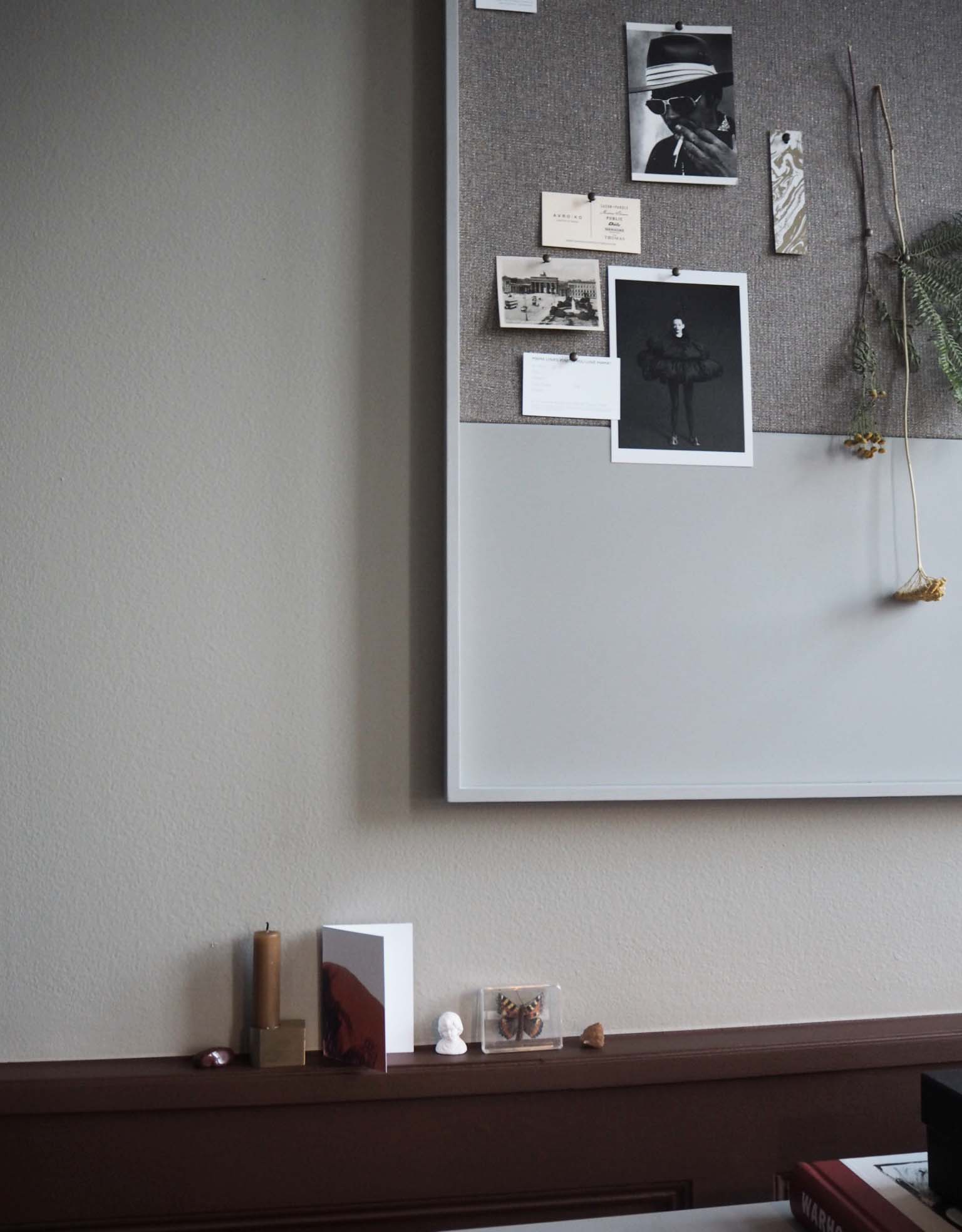 So many lovely details can be found in the apartment and it was lovely to see everything in use instead of in a showroom. As we were there to sit and eat a wonderful meal I didn't get the chance to noisy at the kitchen but it looks wonderful from what I have seen.  I will need to go back and have a good look, any excuse to return to Copenhagen.
A few of my favourite things from the collection can be found below.   It was very hard to narrow them down, but I think these would add a nice mix to your home.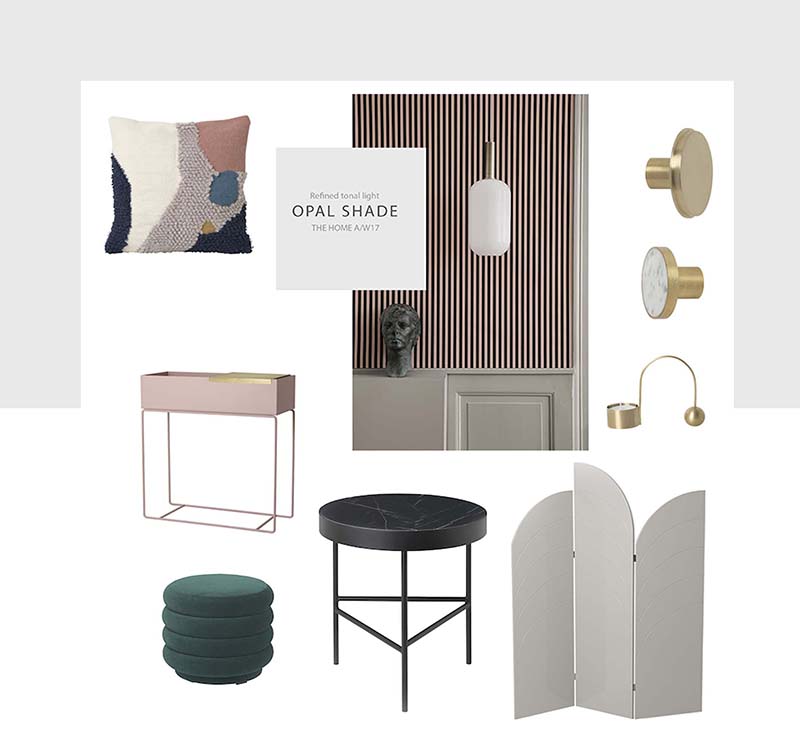 ____________
Unfold room divider in grey
Would be perfect in dividing a room, like my living room where I have our living space and work space. Sometimes it would be nice to shut the two off.
Pouf round small in dark green
Great contrast between the grey. Just because I like to put my feet up when I am watching the TV and it acts as extra seating.
I just love marble and the green marble is my new favorite. Perfect for the side of your sofa to keep a book or drink on.
Opal shade and Brass socket pendant
These lights are elegant and I am still trying to finish the lighting in my home. These could be a contender, as I need something simple as I have two light sockets in my living room.
The colours and textures together are great.
Balance candle holder in brass
What's not to love, its brass and great for the dark nights, my favourite when I can lite all my candles. I shamefully have far too many candle holders, but what is one more.
My absolute favorite, I have at home the plant pot and it's filled with plants but this new addition would just bring something else to it. You could have your plants on one side and the tray to have a couple of small accessories on.
Thank you for the invite Ferm Living and the wonderful meal that was made for us to enjoy.