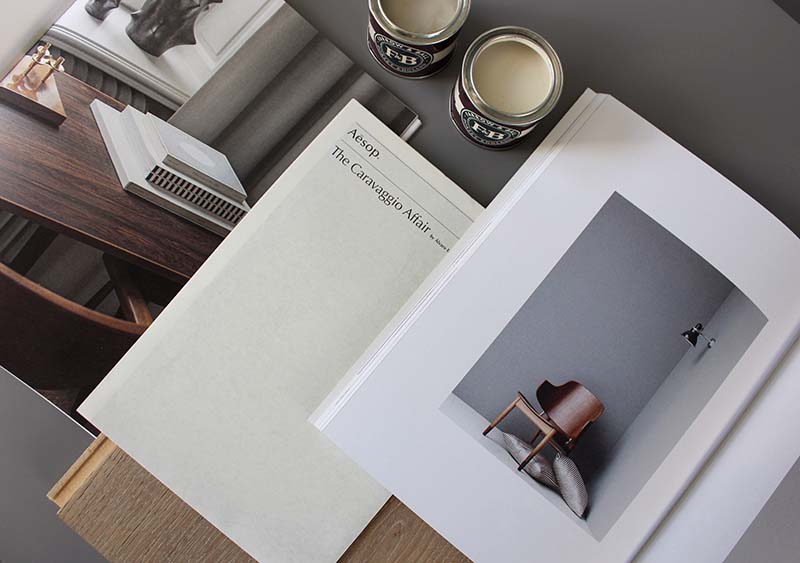 Do you remember the white wooden floors I had in my old place? I loved them, they were a labor of love but they created the look I was after, bright and modern and they really suited the style of the flat. When we moved to our new place I was sure I would lift the carpets sand and paint the floors but I thought about it, got a feel for the house and decided that wooden floor would suit the style of the home better. I just didn't realize how many different options there were between style, colour and finish.
You might also remember when I visited Ghent with Quick Step to look at the showroom and look at the samples and styles in more depth, I have to say I came away a little more confused as I couldn't decide if I wanted to keep the same feel as my previous home with white or as near to white or go something completely different and have some lovely engineered wood in an oak or ash colour.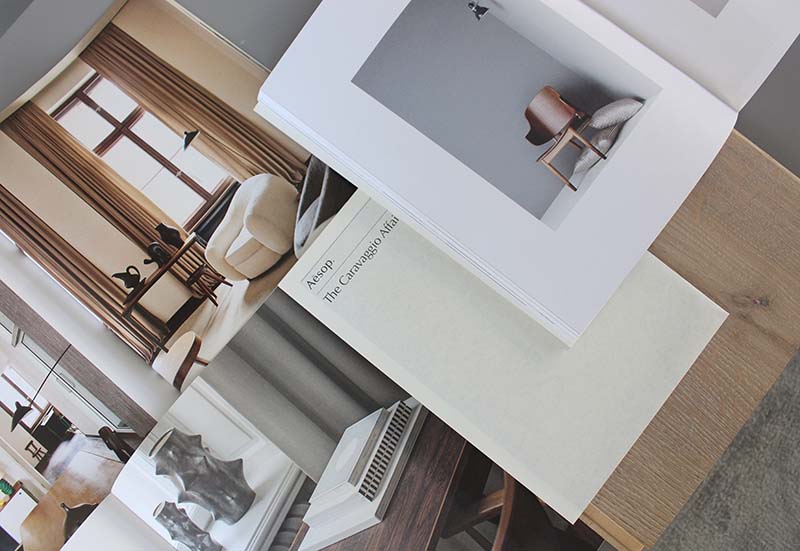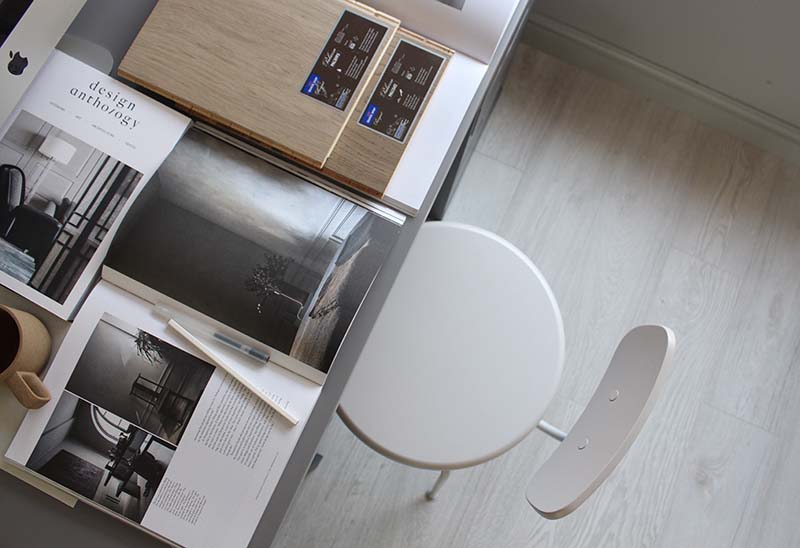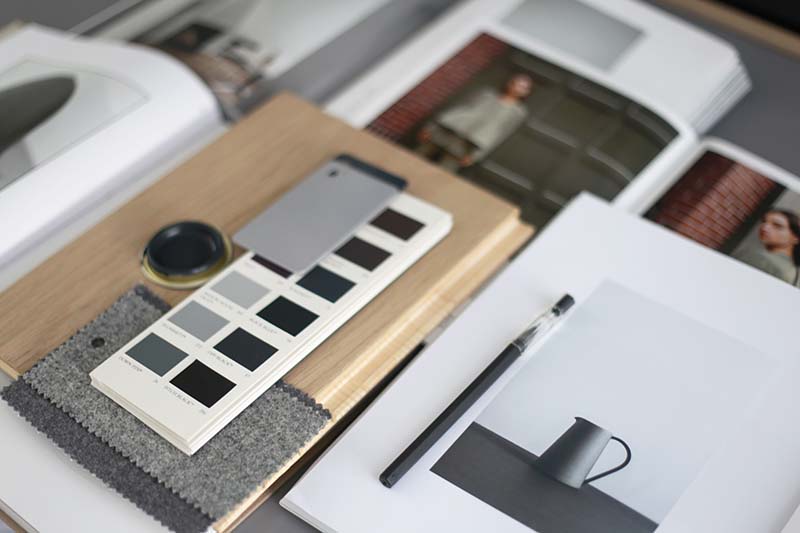 Quick Step flooring comes in three different types of finishes, laminate, vinyl, and wood. I was naturally drawn to the engineered wood because the finish was beautiful but I was impressed with the laminate choices and how impressive the finish was on some of them. They fooled me to think that they were real wood and the variations of colours were great so you could happily pick something that suited your style. The laminate option would be great to use in a high traffic area or even a kitchen as it's easy to clean and wouldn't dent easily.
I homed in on the Wood which was broken down into styles. From the Massimo which had the big effect of extra long and extra wide planks creating an authentic look. Palazzo, which is what I ended up using is made up of elegant oak planks, they are smaller in size but our rooms aren't massive and they look good, I felt as much as I wanted those big wide planks they would get lost in our room. Castello which again like the Palazzo is smaller planks but in different wood variations of oak, walnut, ash, the list goes on.
Then you go into detail which really makes the difference. Do you want the grading of your wood to have a character or more subtle with a natural finish showing only small knots in the wood? Do you want it to be oiled or Lacquered? The good thing is I ordered a few samples and they were big enough to show the finish. I've narrowed down my favorites.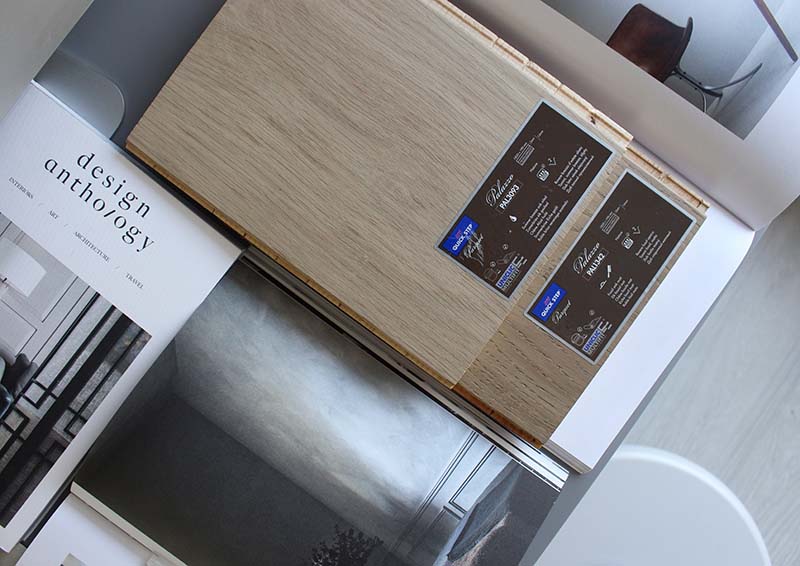 Massimo Dark Chocolate  Oak Extra Matt Oiled
Something I wouldn't think I would consider would be dark flooring but I wanted to see if it would look good in the bedroom and go with the chosen wall colour. The colour is rich and warm and everything you would expect from dark flooring, the grading of the wood is Vibrant which shows large and small knots of wood giving a rustic appearance. It's from the extra long extra wide plank range and as much as I loved the colour our room can get a little dark as we only get the sun in the morning and evening.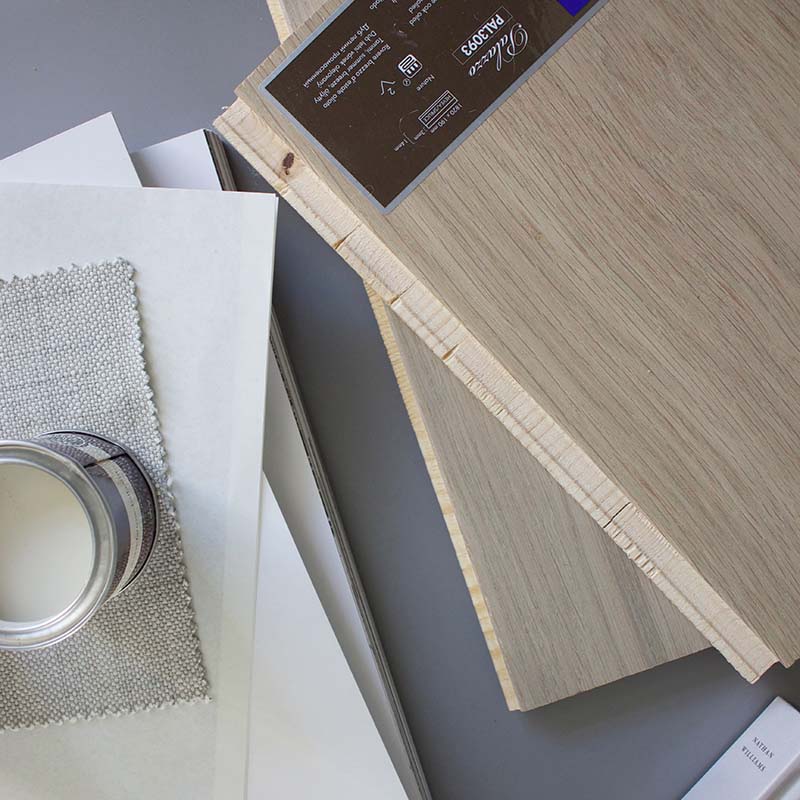 Palazzo Summer Breeze Oak oiled
I was drawn to this colour because it is something in between dark and light, almost your traditional wooden floor colour. It has a lovely matt finsih something that I knew I wanted on the floor and the grain looks good. I think teamed with a lovely big rug.
Massimo Winter Storm Extra Matt Oil
Like the Palazzo Summer Breeze Oak this is slightly traditional in colour but it has a white grey colour running through the grain which lightens the woods overall look. Like the name it does have that very rustic wintery feel, it would look amazing in a Nordic inspired room with Icelandic sheepskin rugs and wooden furniture. The grain is really distinctive as it gives a more variation of colour throughout.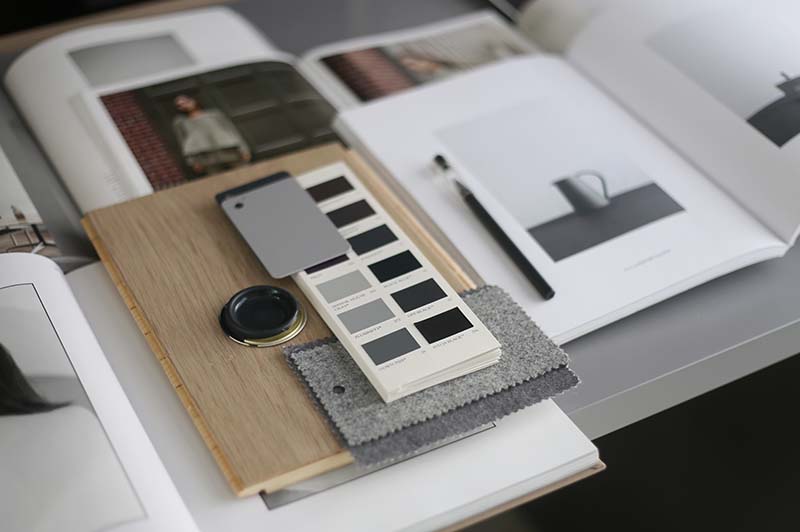 Palazzo Refined Extra Oak Extra Matt
A top tip would when picking floor would be to order samples, bring it home and test it out with paint samples and fabrics. Like anything different times of the day, your flooring changes tone and mood. I loved the colour on the website but when I received the sample it was a lot more yellow than blonde. Could you imagine ordering from just looking at the website and when the flooring comes it's not the colour you wanted?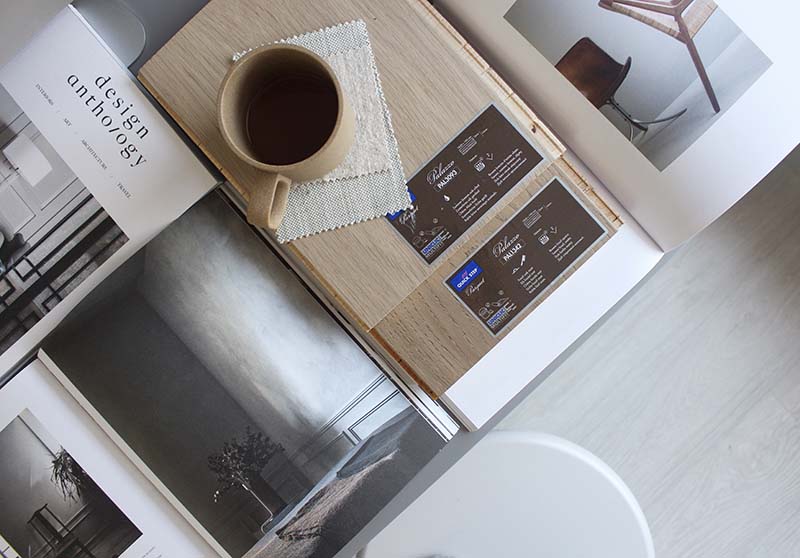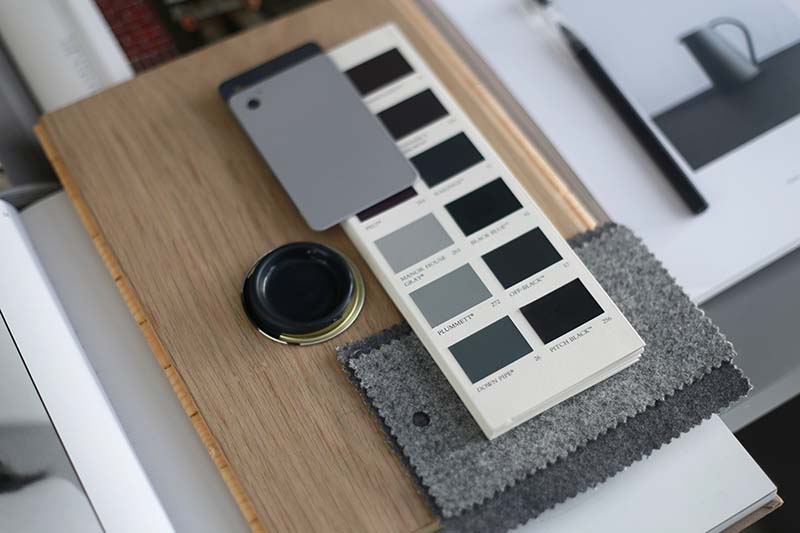 This is the floor I have finally decided on, up until the last minute I couldn't decide between the oil or matt but in the end, I picked the matt. The tone of the wood is light and the plank size doesn't get lost in my room. The grading is Nature because I like that flat feel on the wood, only showing occasional wood knots. I can imagine when the room is painted in a light grey this would stand out as there is almost a grey tone to the wood. I was a little concerned going for matt parquet floor but Quick Step has a few accessories that help with maintaining and cleaning and also a repair kit in case you accidentally damage the wood. These are all great reassurances and it honestly beats having to repaint the floor once a year, as I often done.
I have just given a run down of my favorite Parquet floor, I haven't even touched on the laminate or vinyl options. If that is something you would like to consider it would be worth having a look on the website.
In the next post, I will share the process of the floors getting laid which should be fun and I can't wait to finish and reveal the finished room.