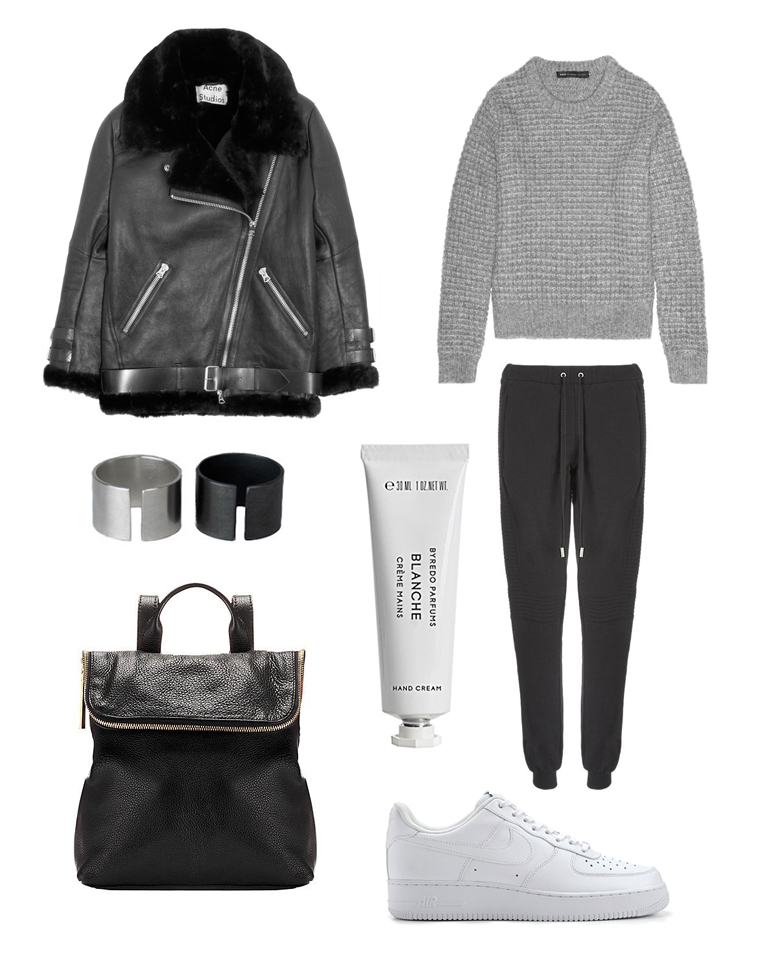 A girl can dream, especially about having that gorgeous Acne biker jacket in her wardrobe to keep her cosy during the colder months. Never going to happen! What could happen, is getting some of the gorgeous new Byredo hand cream. If the cream is anything like the Byredo candles, then scent will be amazing.
_____________
1. Acne Studios Velocite oversized biker jacket.
2. Byredo Blanche hand cream.
3. Marc by Marc Jacobs waffle knit sweater.
4. StillWithYou Open Line ring in Silver and Oxidised Silver.
5. Whistles mini Verity Rucksack.
6. Whistles Biker Joggers.
7. Nike Air Force 1.
_____________