My last interview for #5daysofchristmas17 comes from Alexis Foreman. Something a little different from my usual interior posts but I know that you will love this one because this girl has style! Alexis lives in Brighton with her husband and three boys and yes that's her house she is standing outside, which has been painted in a lovely rich blue. Makes me want to immediately go out and paint my house. Alexis shares with us her fondest memories of Christmas.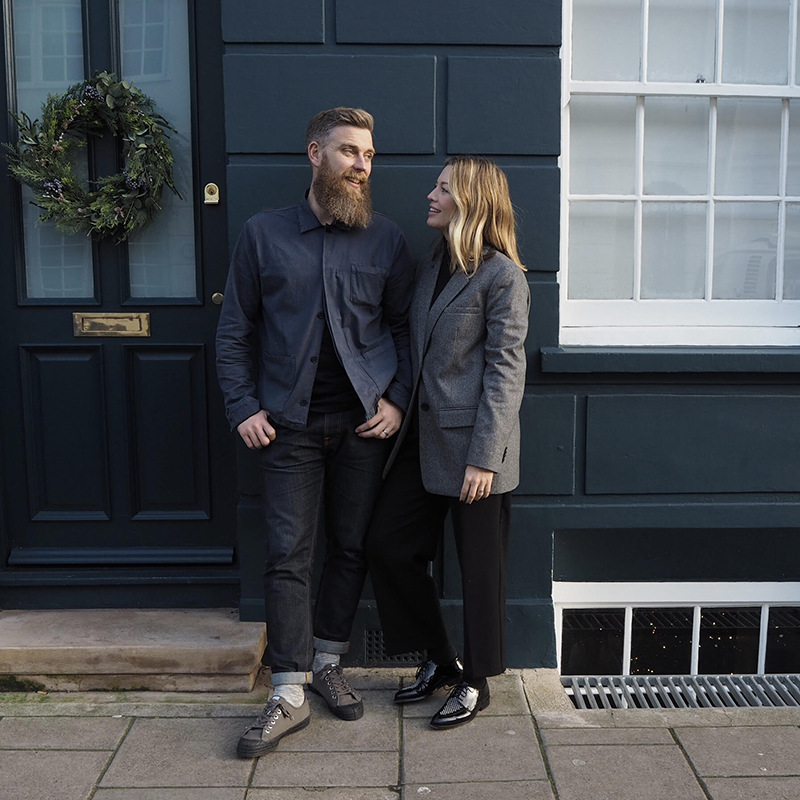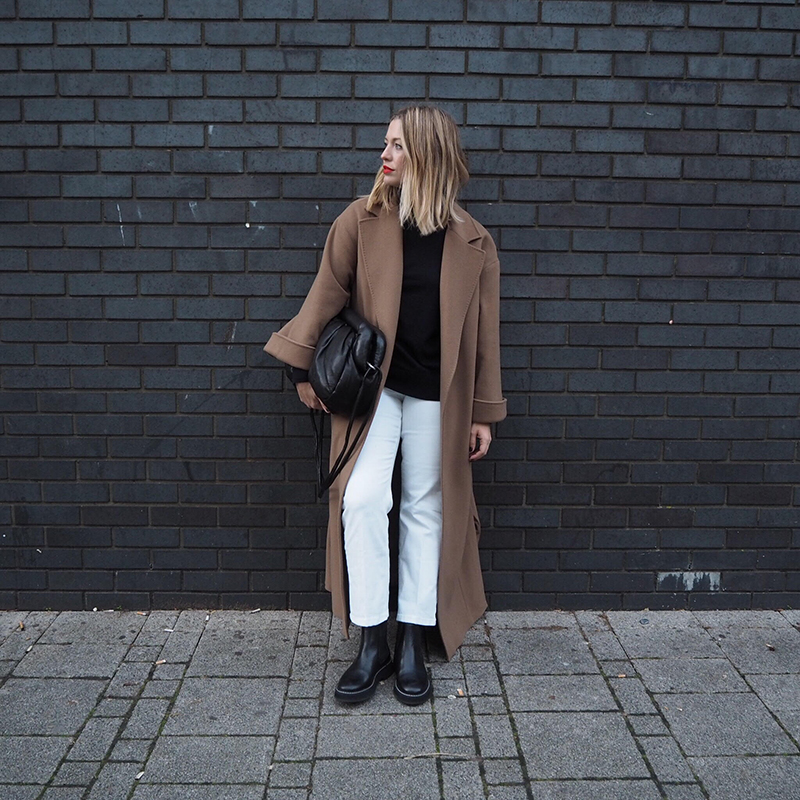 1. Share your fondest Christmas memory?
Making mince pies with my mum while listening to a Christmas tape called 'Here Comes Christmas!' One side of the tape played songs and poems about Christmas and the other side told a story about different people in a village who all helped to ring the bells for Christmas. I loved that tape so much! Have searched online to see if I can get a digital version but there's no sign of it anywhere. So it will have to live on in my memories!
Also, have such wonderful memories of our Christmas Eve walk that we'd do as a family. We'd go to the woods near our house and always stop to sit on this old stone wall and eat clementines that we brought with us.
2. What new Christmas traditions have you begun since having children?
1st of December we get our tree and all decorate it together that evening (I let the boys put decorations where they want then rearrange it all once they have gone to bed!). It's funny because we don't have a car but always go to the same place- a garden centre 20 minutes drive away. A mission to arrange transport but it's a tradition so we have to keep it!
And we always have smoked salmon and prawns on Christmas Eve which is a tradition carried on from my family growing up.
Oh! And me and James pop into our local coffee shop (Coffee @33) to have a glass of bubbly with the locals on Christmas Eve afternoon. Always a great moment :)
3. The best part of Christmas time for you?
I love the build up! Candlelit evenings at home with Christmas music dancing around the kitchen with my boys, to dressing up for festive events through December, I love it all! Just have to keep enjoying rather than feeling the pressure of it all which can so easily creep in.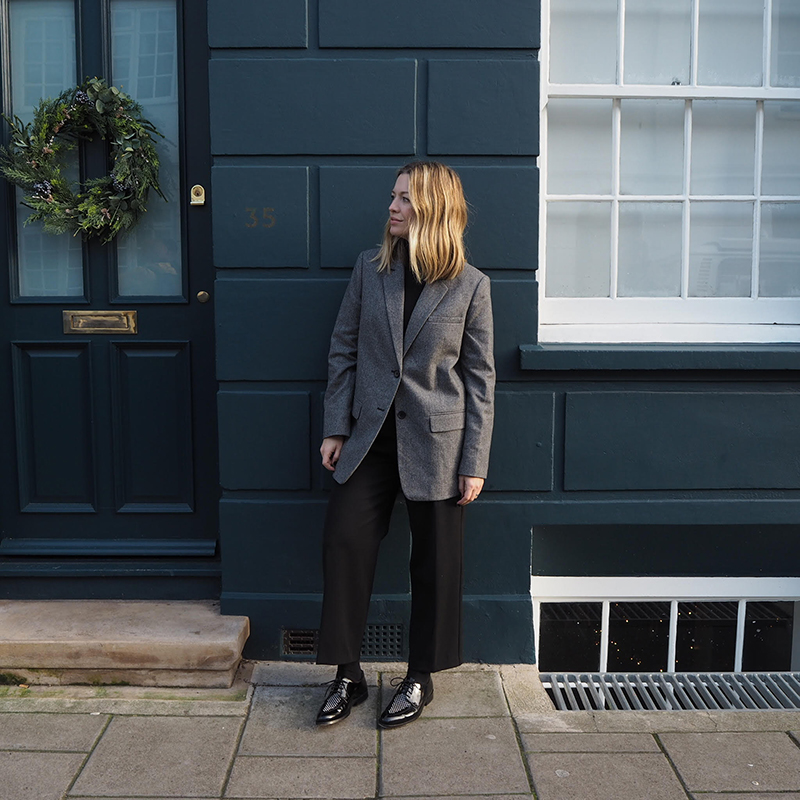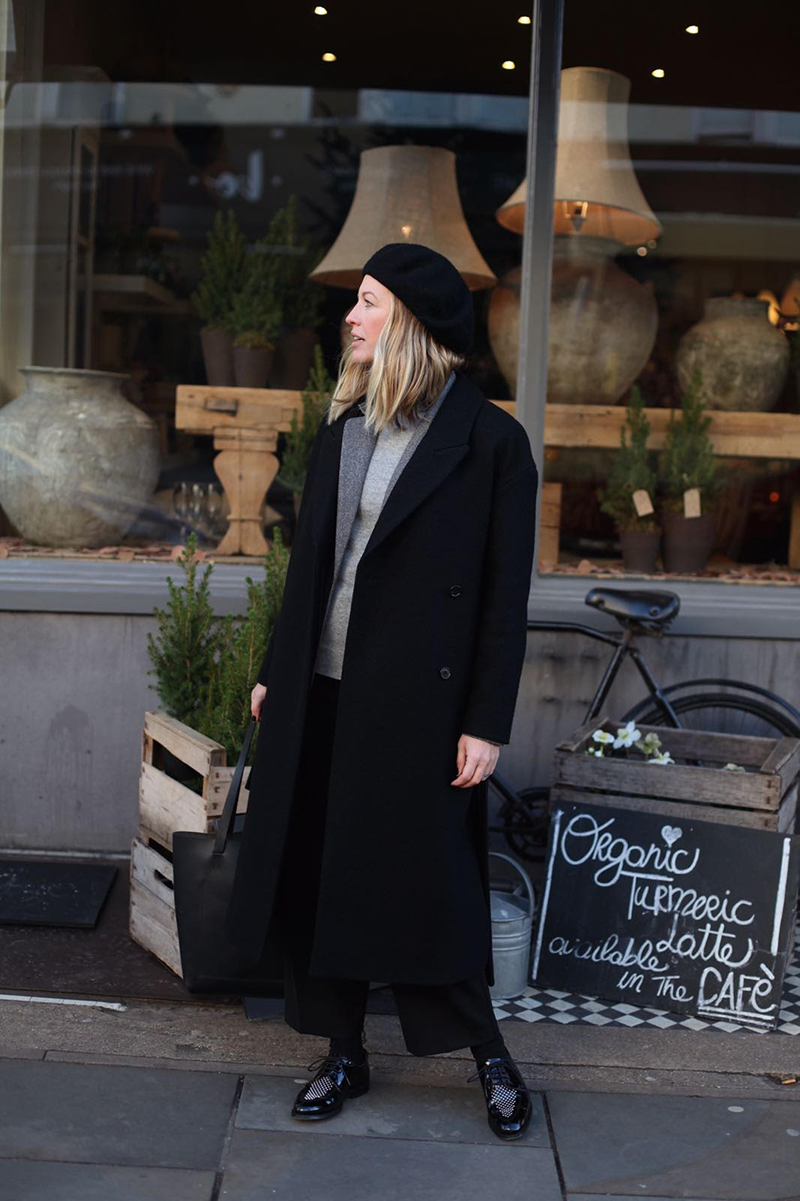 4. What five items would you love to find under your tree this year?
Alexandria Coe Drawing
Aesop Sway Gift Set
Joesph Nappa Leather Pigalle Boots
Ree Projects Handbag Julie
Acne Studios Kelow Dye navy/tobac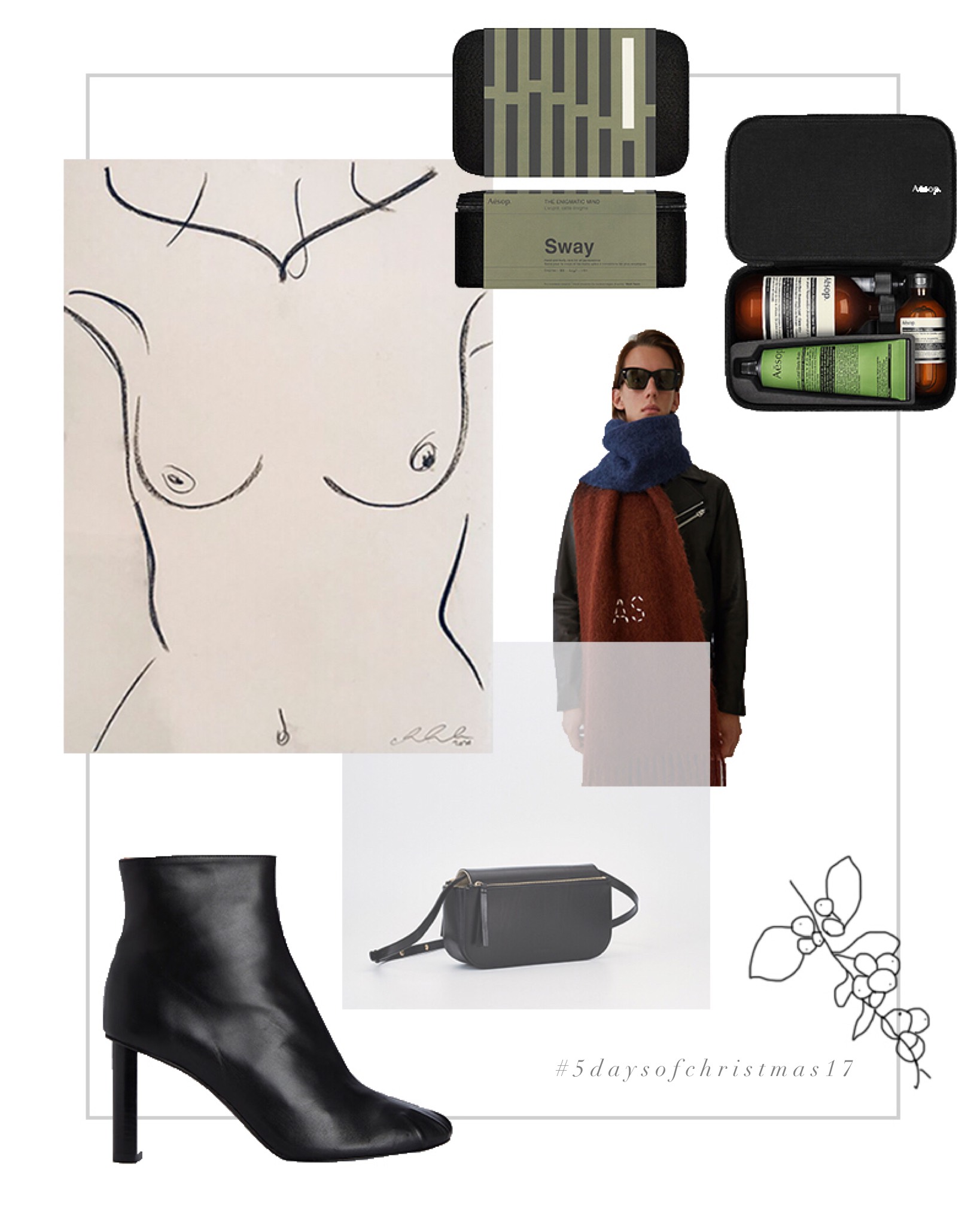 If you need some wardrobe inspiration I would head over to Alexis blog, Style Memos! I've been so inspired that I have gone up into my loft and dusted off my black beret. Thanks for that Alexis!
Follow along this week to read more interviews and more inspiration for Christmas. You can also pop over to AMM for her interview with Signe Bay.
SaveSave