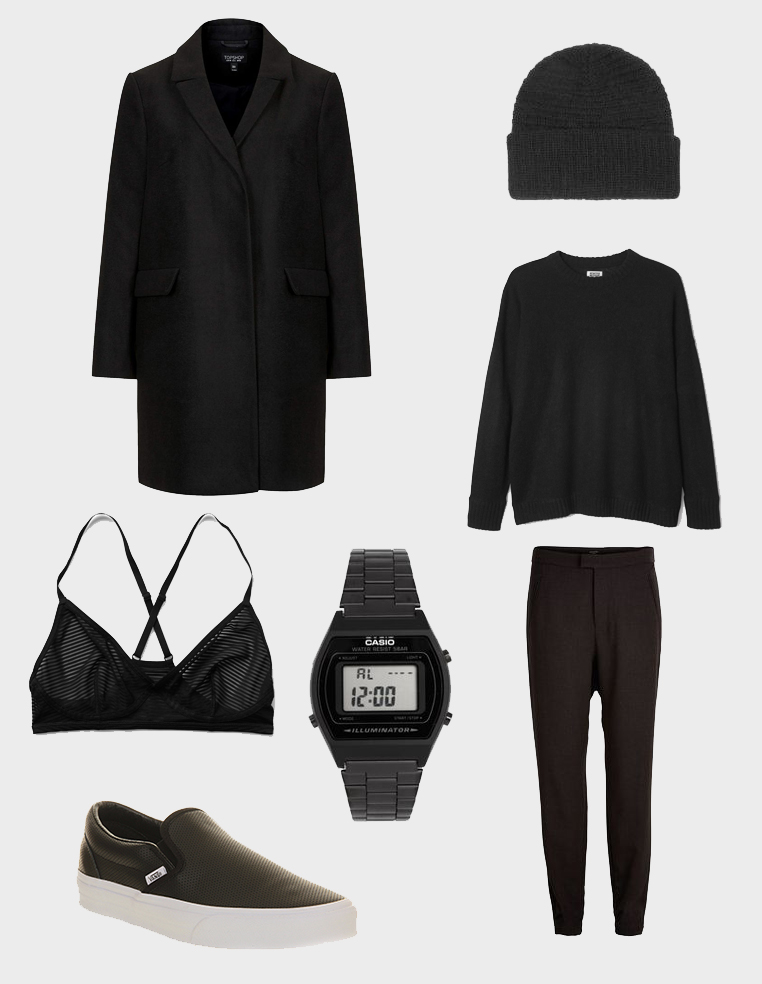 The colder months are drawing in, and I am on the look out for some staple pieces to add to my wardrobe. A good friend of mine has decided to create a capsule wardrobe for autumn/winter, setting aside a budget to only buy things that are needed. This is a great idea and something I would like to put in place for my own wardrobe. It is so easy to pick a few tops for a couple of pounds that will eventually  get donated or thrown anyway. I would like my own wardrobe to be more thought out, more simple and of more quality.
Some things I have been desiring for the change in the weather. All of which is black, my safety colour and the colour I feel most comfortable wearing.
_____________
1. Top Shop slim pocket jacket.
2. Acne Studios Daphnee beanie.
3. Weekday Manama black sweater.
4. Carly structure underwear.
5. Casio black stainless steel digital watch.
6. Selected Femme loose pants.
7. Vans Perforated black slip on.
_____________