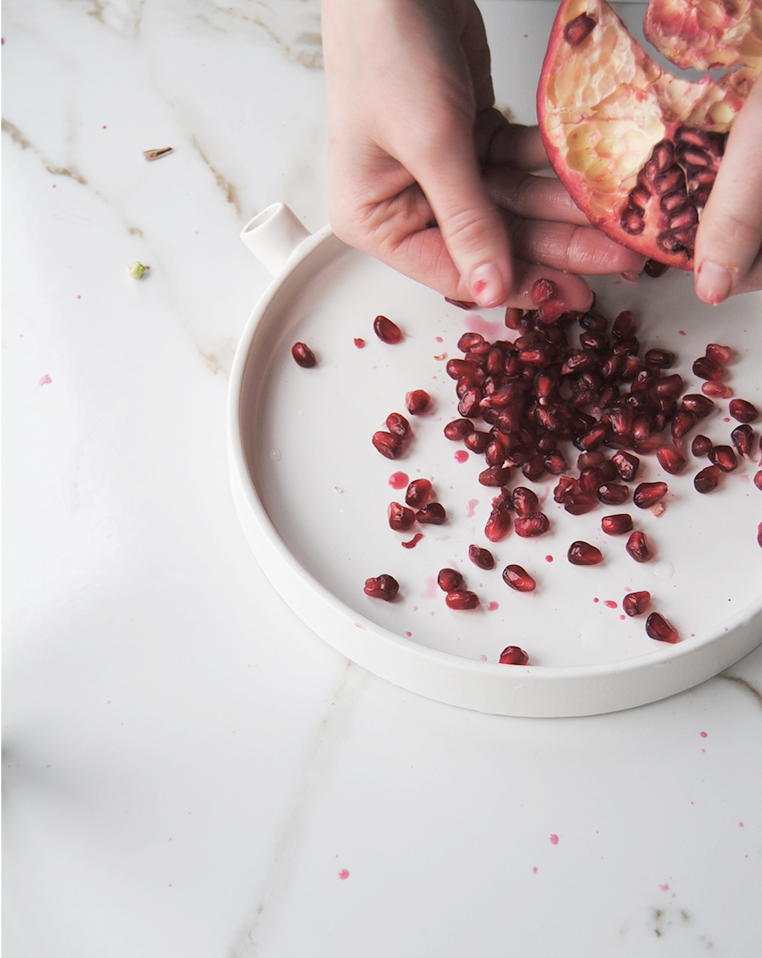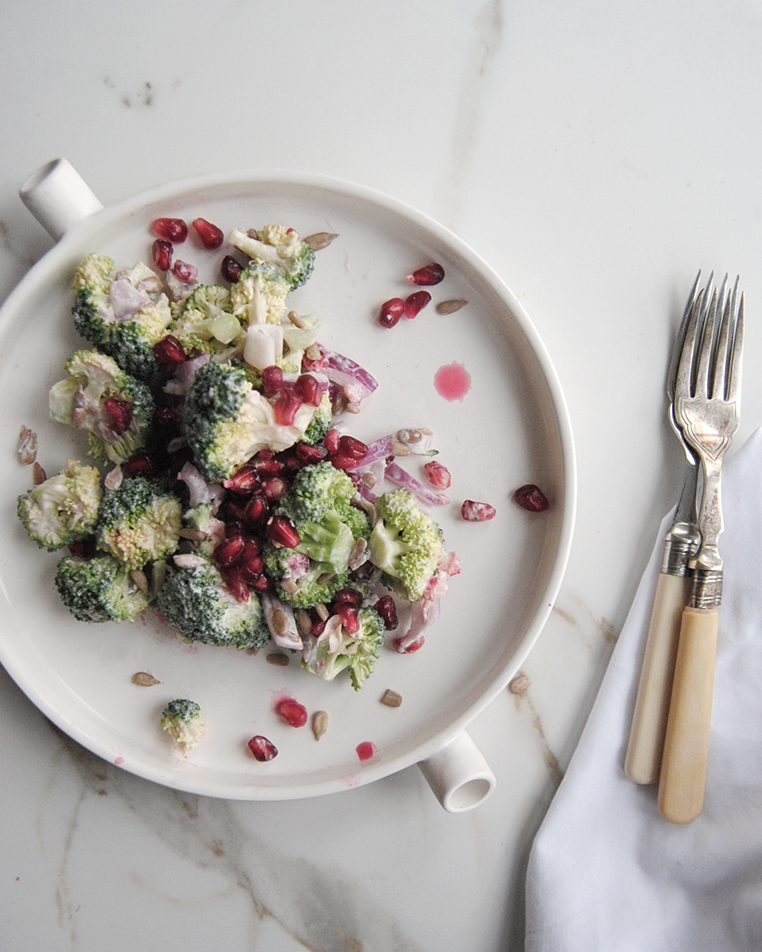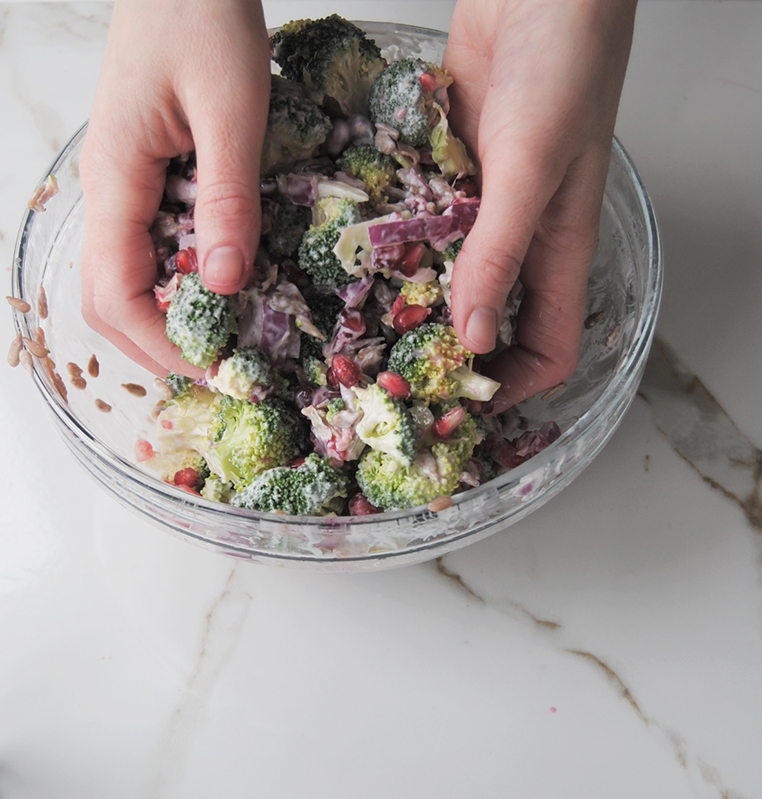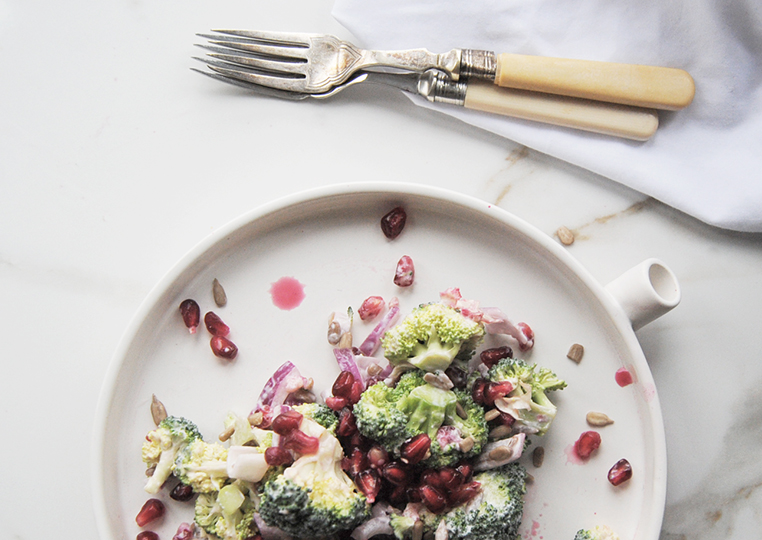 I don't know about you, but I over indulged during the festive period and when the New Year came I vouched as a family we would eat more healthy. My cupboards are full of cookbooks, but I have been following The Green Kitchens blog for some time and when the book came into my work, I picked one up. Its packed with beautiful recipes that are pretty easy and quick, as time isn't always on my side. Today for lunch I decided to prepare the broccoli salad with pomegranates and raisins, I am not a massive raisin fan so I opted out on them.
Broccoli Salad with Pomegranates
2 heads of fresh Broccoli
1 small red onion
1 pomegranate
150 g raisins (I didn't add these, but if you wanted to)
75 g sunflower seeds, toasted
250 ml plain yoghurt
half tsp of sea salt
freshly ground black pepper
For the recipe they use raw broccoli, I prefer mine slightly cooked but still having a crunch. So I separated the broccoli florets from the stalk cutting them into small pieces and cooked for a couple of minutes. With the remaining stalk cut into really fine slices and placed in a bowl with the broccoli. Chop your red onion into fine pieces and add to the bowl aswell as the toasted sunflower seeds and pomegranate arils and optional raisins. Mix together gently and add the yoghurt mixing with your hands. Serve.
As easy as that. I even had Sebastian helping, whenever we are in the kitchen, Sebastian always has to help with something. He is my little assistant, its pretty adorable.