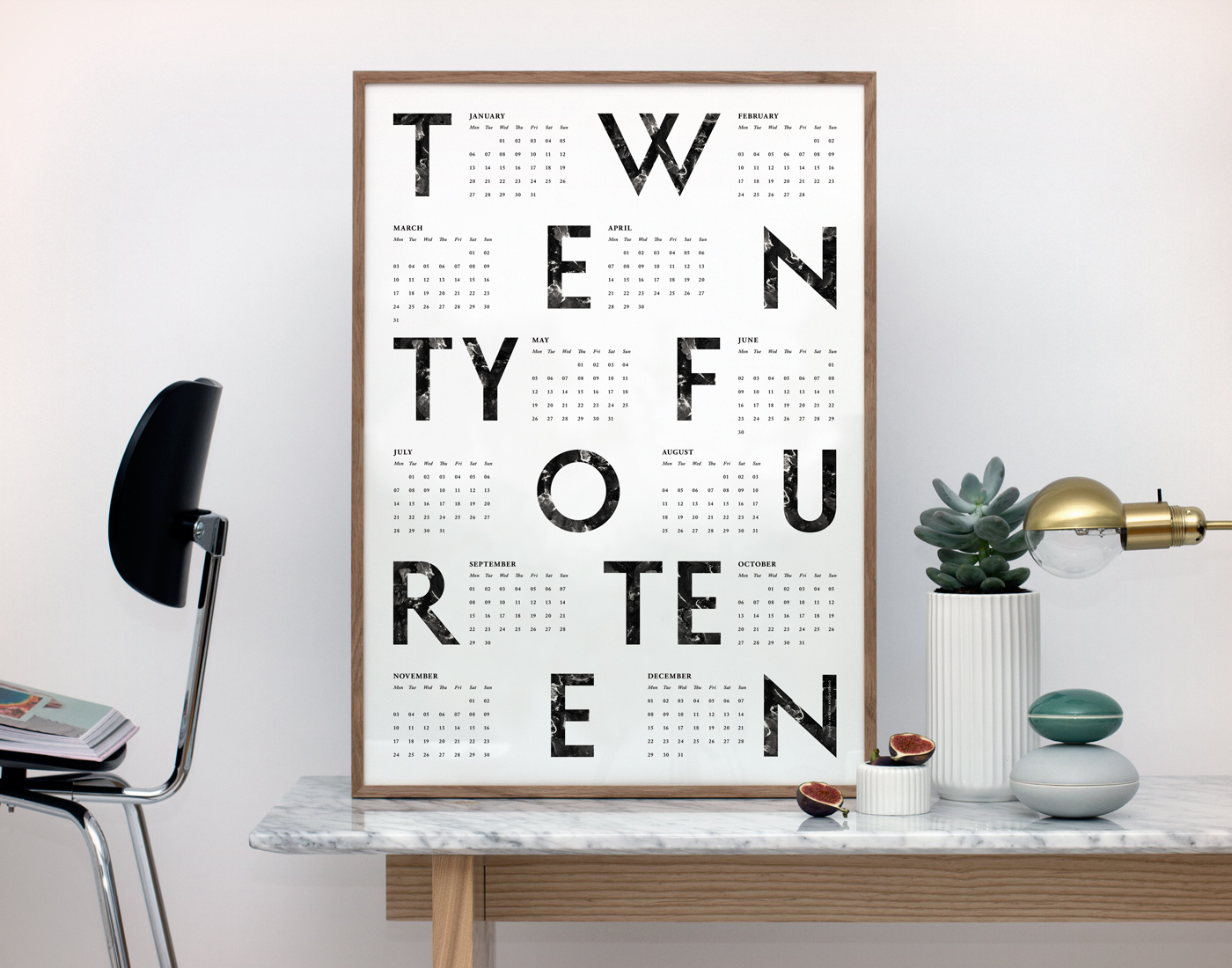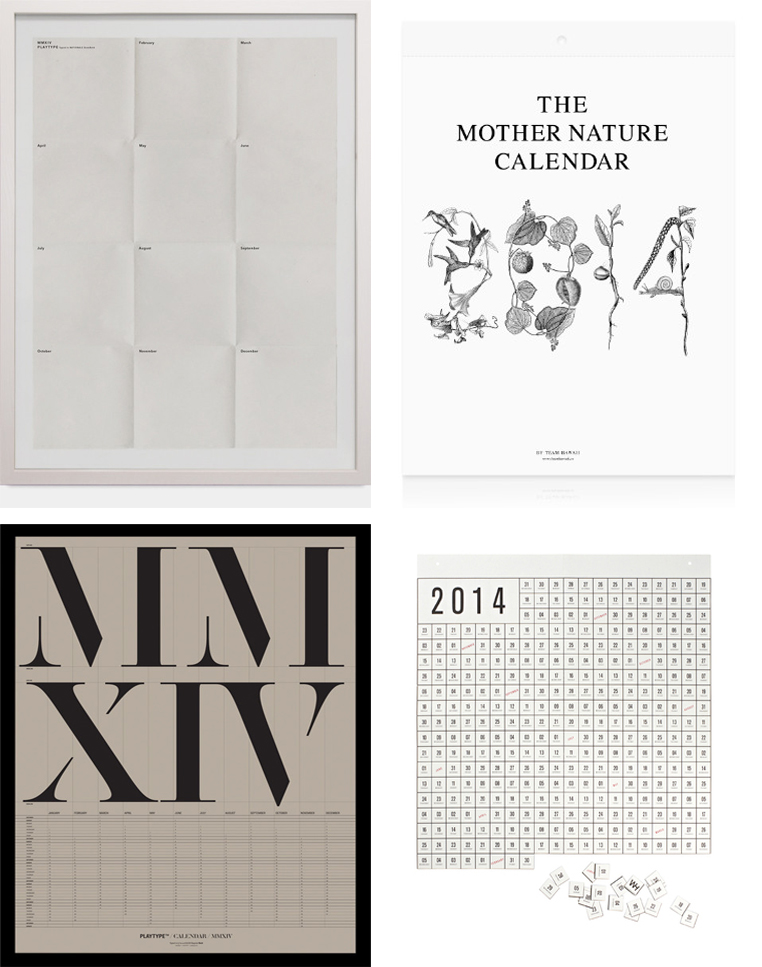 Following on from my last post, some lovely 2014 wall calendars that I have been admiring for next year.
1. Kristina Krogh 2014 calendar. Also comes in a nice brown colour.
2. Playtype, Fold calendar.
3. Team Hawaii, Mother Nature calendar.
4. Playtype, MMXIV calendar poster
5. HAY, Perforated calendar from Twentyone Twentyone.