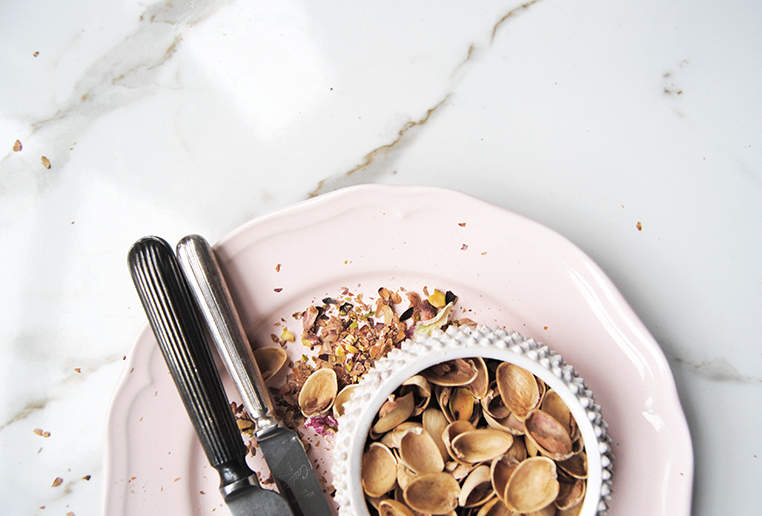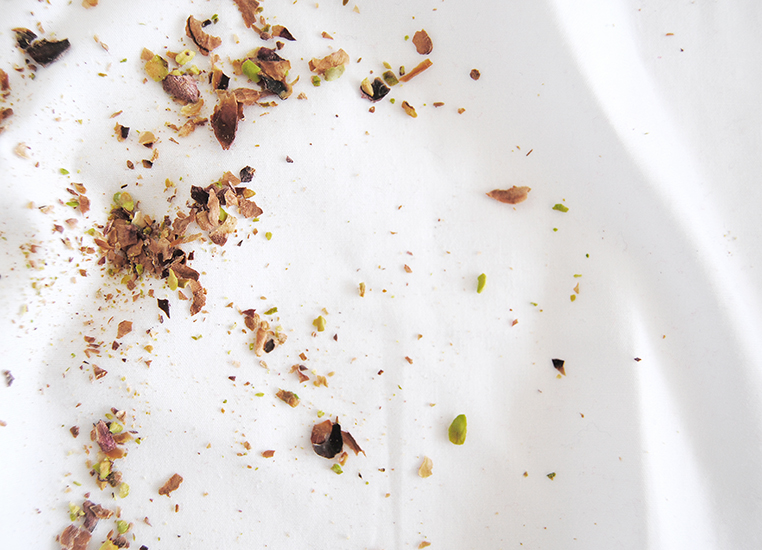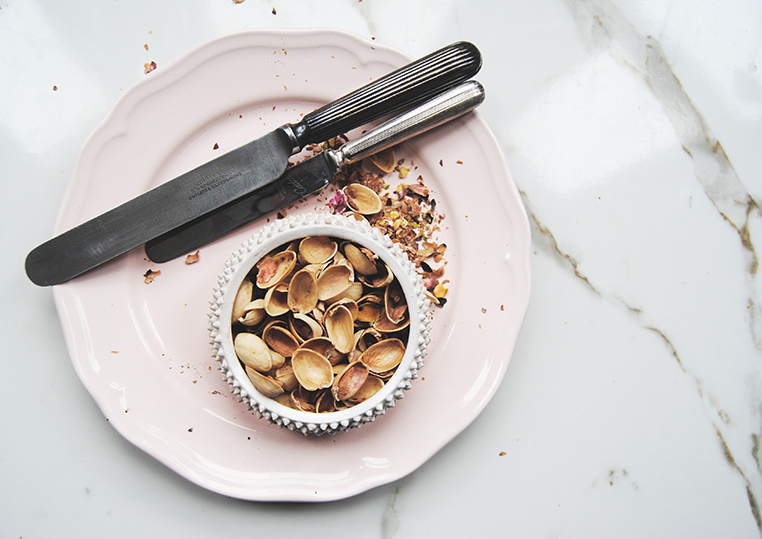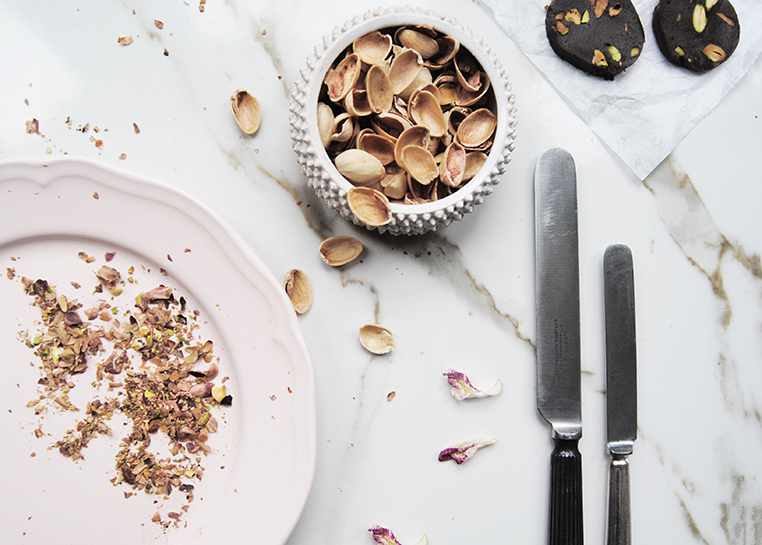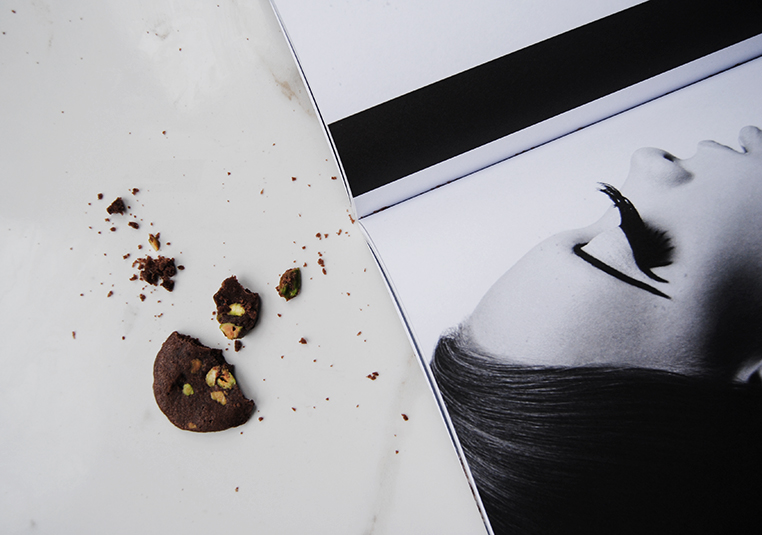 1 egg
220g unsalted butter
80g icing sugar
pinch of salt
280g plain flour
30g cocoa powder
70g whole blanched pistachios
Chocolate and Pistachio Biscuits. A beautiful and tasty receipe for anyone who has a sweet tooth from A la Mére de Famille that I found in a Sunday supplement. I cant remember which sunday paper, but this is a really quick and easy biscuit to make with very few ingredients which I love.
Preheat oven to 190c/ gas mark 5. Mix together butter, icing sugar and salt. Then add the egg, flour and sift in the cocoa powder. Once mixed add in the pistachio nuts and combine. Chill for 1 hour. Make sure the dough is firm, as you are going to roll into a sausage shape, cutting 5mm slices. Place in oven on a baking tray and cook for 12 minutes, removing to cool and then enjoy. The taste of the sweet and salt from the nuts is delicious.