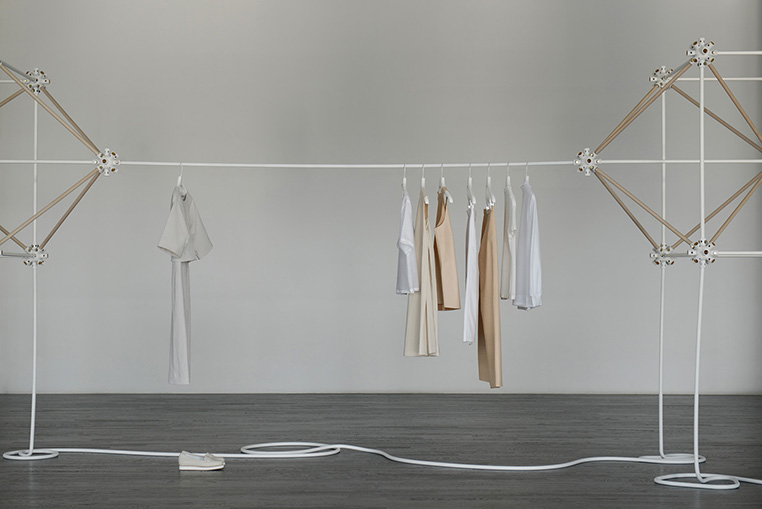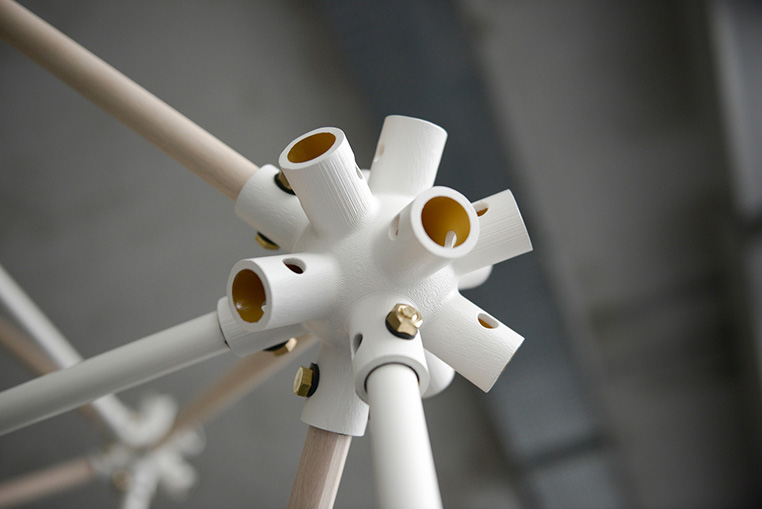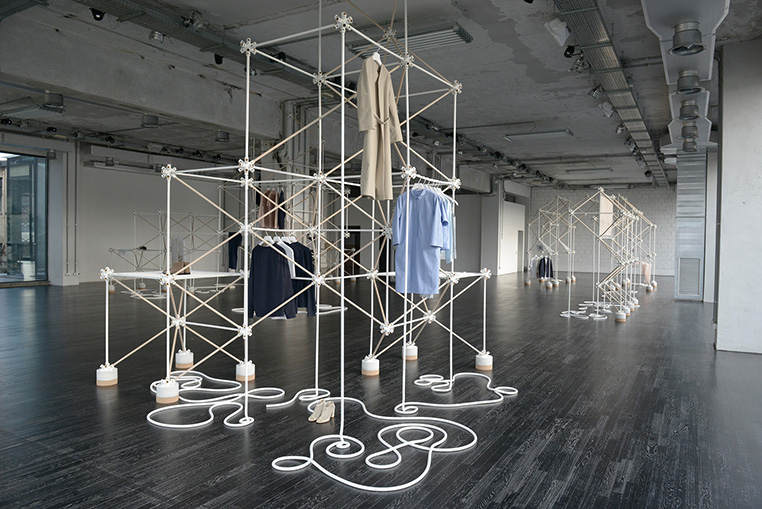 I felt so inspired when I seen a popup shop from COS which was created by Design Duo Bonsoir Paris for COS collection. The modular system is designed round a Atom which can create many different geometric forms.
This pop-up store will always be useful – like the intemporal  white shirt – it has no lifespan, it can live in any scale and shape.
I feel that the modular system really fits with the look of COS geometric, minimal and natural colour palette.  The flexibility of the Atom system is a great way to display the collection in many different forms and really show of the clean lines of all of the clothes.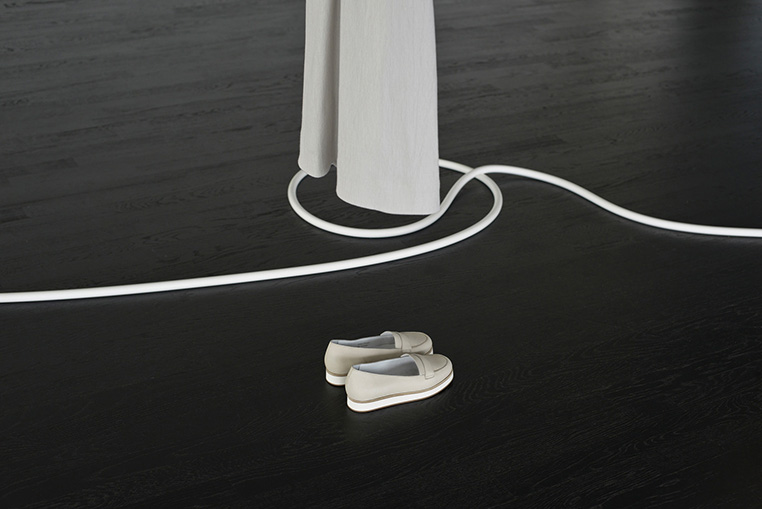 On a side note before kids I was really into vintage clothes and loved a good rummage in a charity shop, my favourite being the Sally Ally. Since becoming a mum my life has become chaotic and my style has changed dramatically, I no longer want that crazy patterned floral dress teamed with my 1980's clark vintage shoes I now want my clothes to be simple and functional. When COS came to Glasgow I was so happy, each piece of clothing is versatile. I don't own a massive amount of COS,  but everything that I do own is good quality and adds to my stylish basics. I also adore the kids clothes, Oliver has a few knitted jumpers and t-shirts and they wash great which is always a bonus in kids clothing I think.
Photographed by Owen Richards. You can also watch a beautiful promo film by Andrew Telling here.