For three years now my dear friend Jennifer from AMM and I have talked about working on something together. Between our families and our own personal projects, we've never gotten anything off the ground, until this year. As we both love interiors and Christmas, we wanted to bring you a week's worth of inspiration from some of our favorite people as well as ideas from our own homes. Stay tuned each day for one or two stories about decor, Christmas traditions, recipes and more. Today we begin with a comprehensive gift guide with items for the whole family, for friends and design lovers alike. Pretty much some things I would love to see under my Christmas tree this year.
Follow on Instagram under #5DaysOfChristmas17 to see our fresh content from Jennifer and myself! Hope you enjoy this week's worth of holiday stories.
Lots of love,
Deborah & Jennifer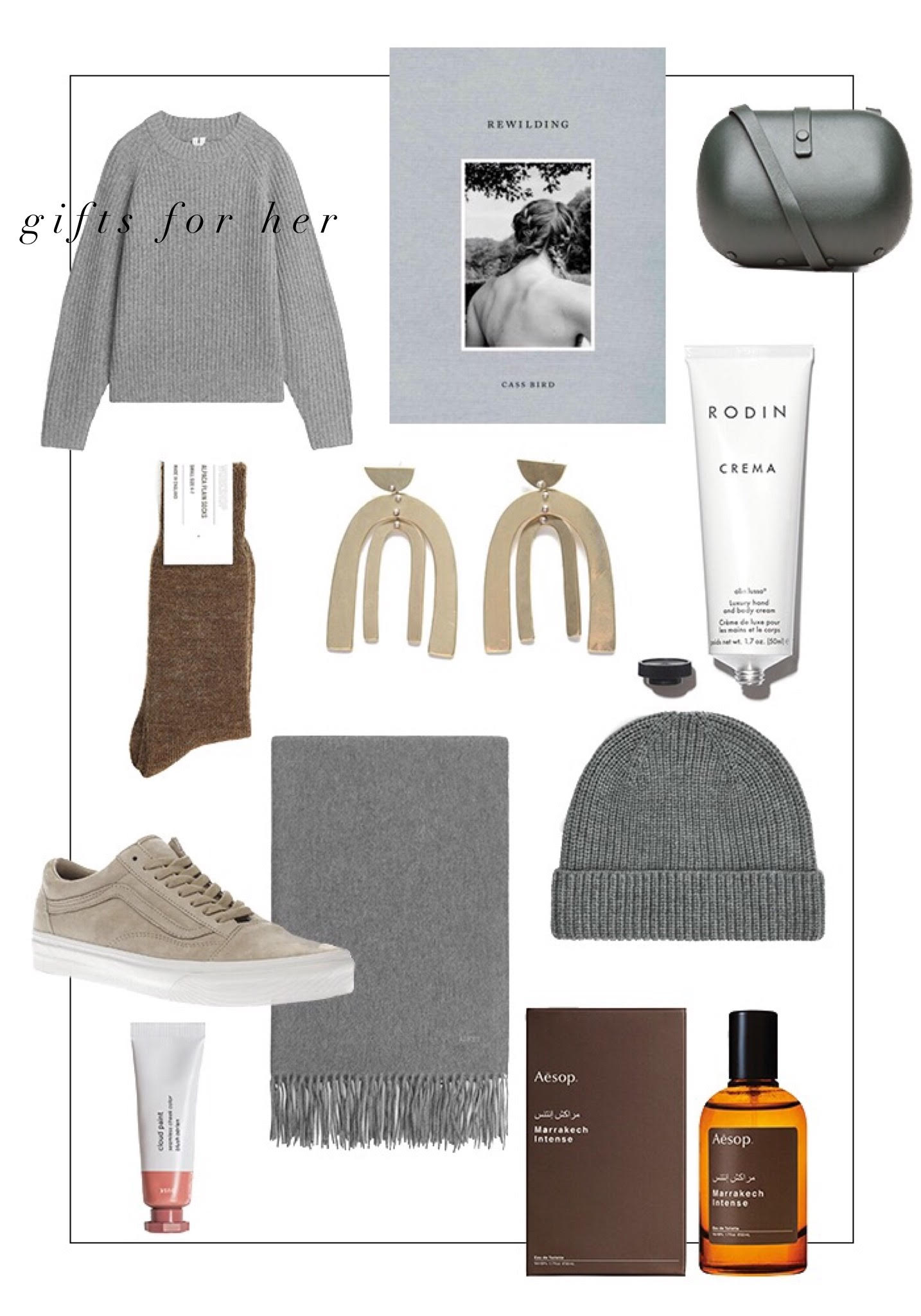 Beautiful items for her for her home or herself.  And maybe I would love to see under the tree this year.
_______________________________
1. ARTEK
2. Rewilding Book by Cass Bird
3. COS Small Hard Case Bag
4. Rodin Women's Jasmine & Neroli Crema
5. Arket Grey Cashmere beanie
6. Seaworthy Belleza Earrings
7. WORKSHOP Alpaca Plain Socks – Brown
8. Van Old Skool Sand
9. Glossier Cloud Paint
10. Woven Cashmere Scarf
11. Aesop – Marrakech Intense Eau de Toilette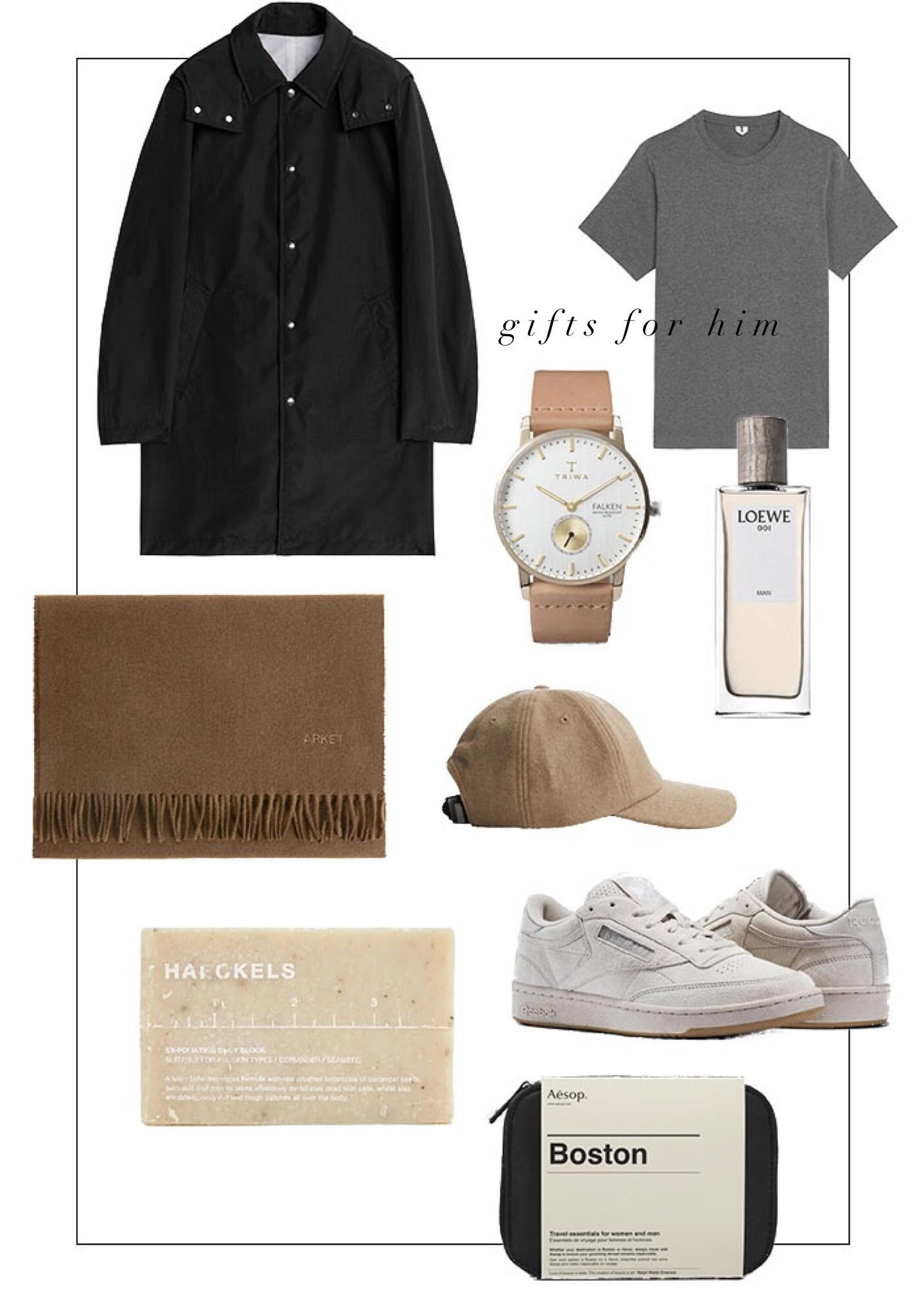 I got my husband to pick a few things for this section.  I think this is just a list of the things he secretly wants for Christmas.
 _______________________________________
1. Arket 3- Layer Wet Jacket
2. WovenWooll Scarf
3. HAECKELS Exfoliating Seaweed Soap Block
4. Boston Travel Skincare Kit
5. Reebok Club C 85 SG
6. Arket Baseball Cap
7. TRIWA Birch Falken Watch
8. Loewe 001 Man Colourless
9. Grey t-shirt ARKET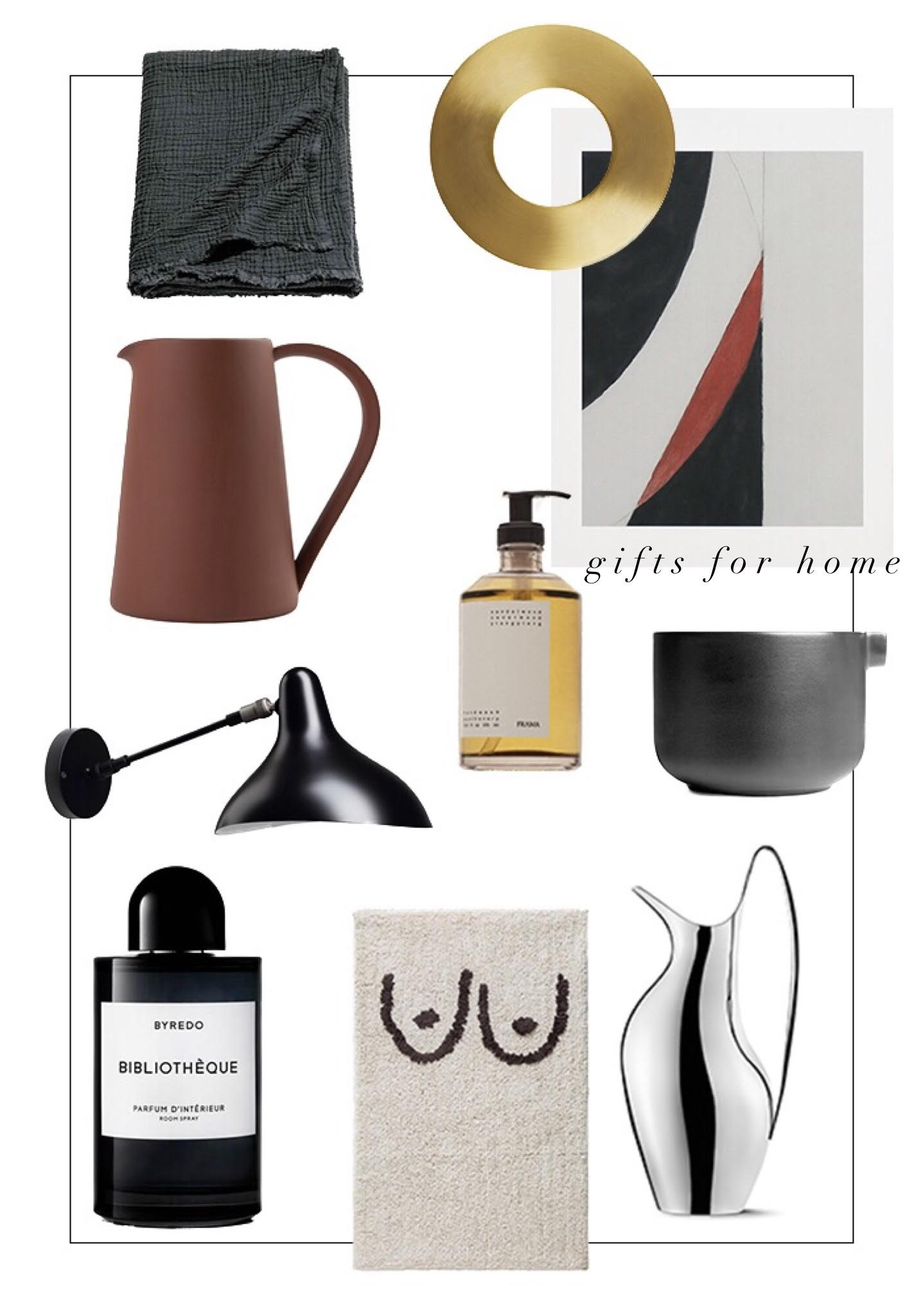 One of the best gifts I like to receive at Christmas is either a candle or a good book, both I feel like you can't go wrong with.
 _______________________________________
1. H&M Crinkled blanket
2.  Arket small Brass Trivet
3. Aure Studio April #2 print
4.   Another Country Terracotta Pitcher
5. Lampe Gras Mantis BS5 BL light
6. Frama Handwash
7. Carina Seth Andersson Small Spouted Bowl
8. Georg Jensen Henning Koppel Pitcher
9. Cold Picnic Boob Bathmat
10. Byredo Bibliotheque Room Spray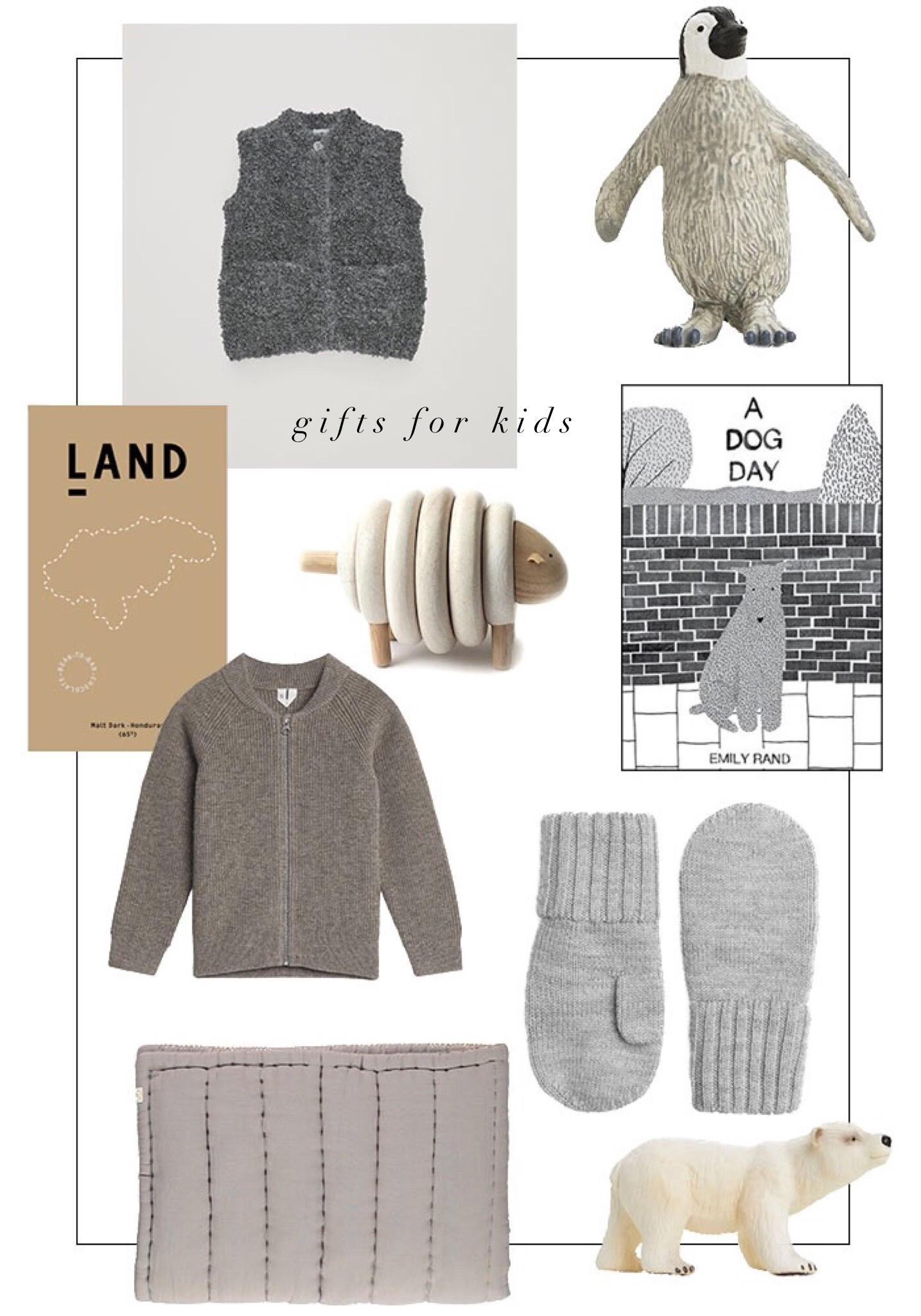 I feel like I'm totally out the loop for kids this year, I could easily put up football strips and Lego dimensions but then that wouldn't be a nice gift guide for kids.  If you have younger kids to give a gift to this Christmas I think these would all make lovely presents.
_______________________________________
1. COS Fluffy Sleeveless Cardigan
2. Bully Land Penguin
3. A dog day book
4. Lacing Sheep
5. Mittens
6. Polar Bear
7. Camomile London Smoke Grey Hand Quilted Cot Bed Blanket
8. Wool and Yak Zip Cardigan ARKET
9. Land chocolate
SaveSave