As part of the #5daysofchristmas17 both myself and Jennifer have asked a handful of inspirational people for their take on Christmas and what it means to them. To kick off the interviews I have started with Anna Cor, who if you aren't familiar with is a talented stylist and photographer, who lives in Berlin with her family. I have been following her for a little while on Instagram where she shares daily her beautiful moody images in her beautiful home. Such an inspiration and if you aren't following her already she is a must!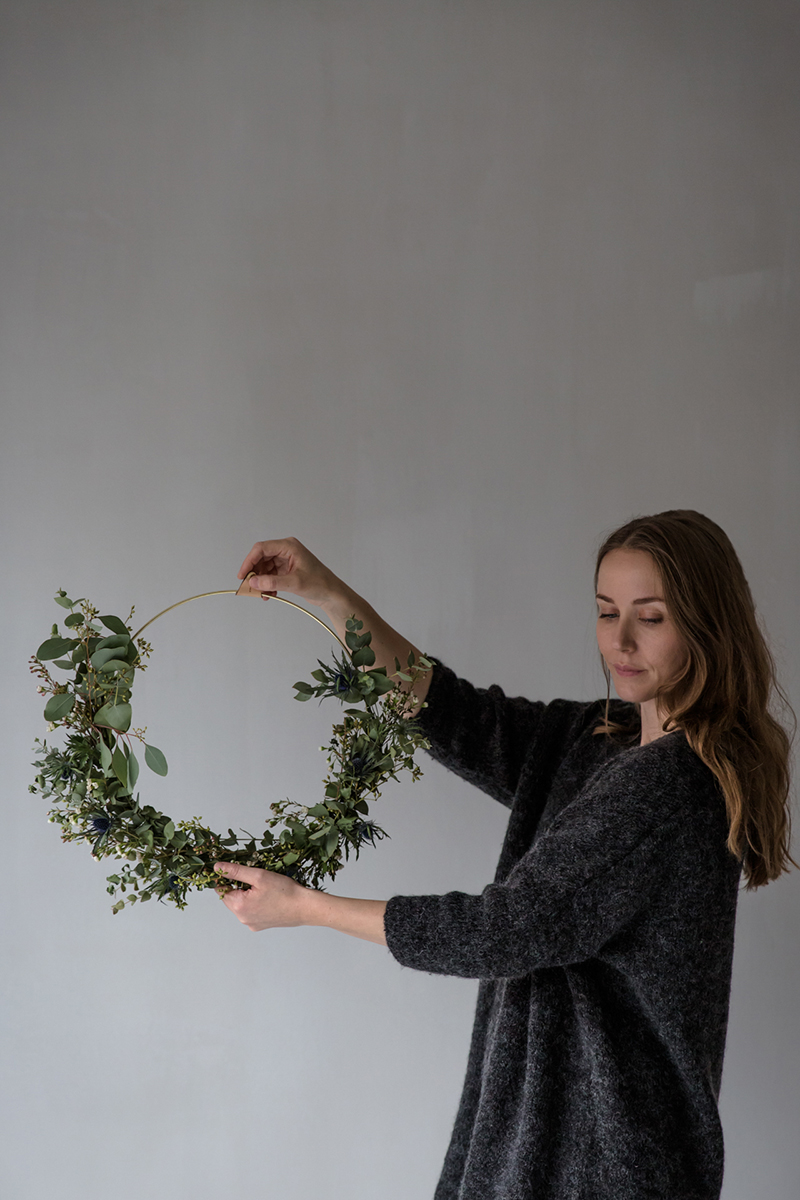 1. Share your fondest Christmas memory?
That was in 2008 when my second son was only born seven days before. On Christmas Eve I sat under the Christmas tree with this little, little baby, all worn out and tired, but ever so happy. My older son mentioned that we now have a little baby Jesus of our own..
2. What new Christmas traditions have you begun since having children?
I guess I celebrate Christmas pretty much the way I did it without kids – always with the whole family on a long, long table. But the kids made me become cautious on what and especially how much presents there will be underneath that tree. On Christmas, they only get one or two really nice presents they wished for as they should learn that the whole celebration is about something else. On their birthdays the family is still allowed to spoil them…
3. The best part of Christmas time for you?
The evening of 24th. When the whole family is gathering and our very own family craziness is taking over. I just love it!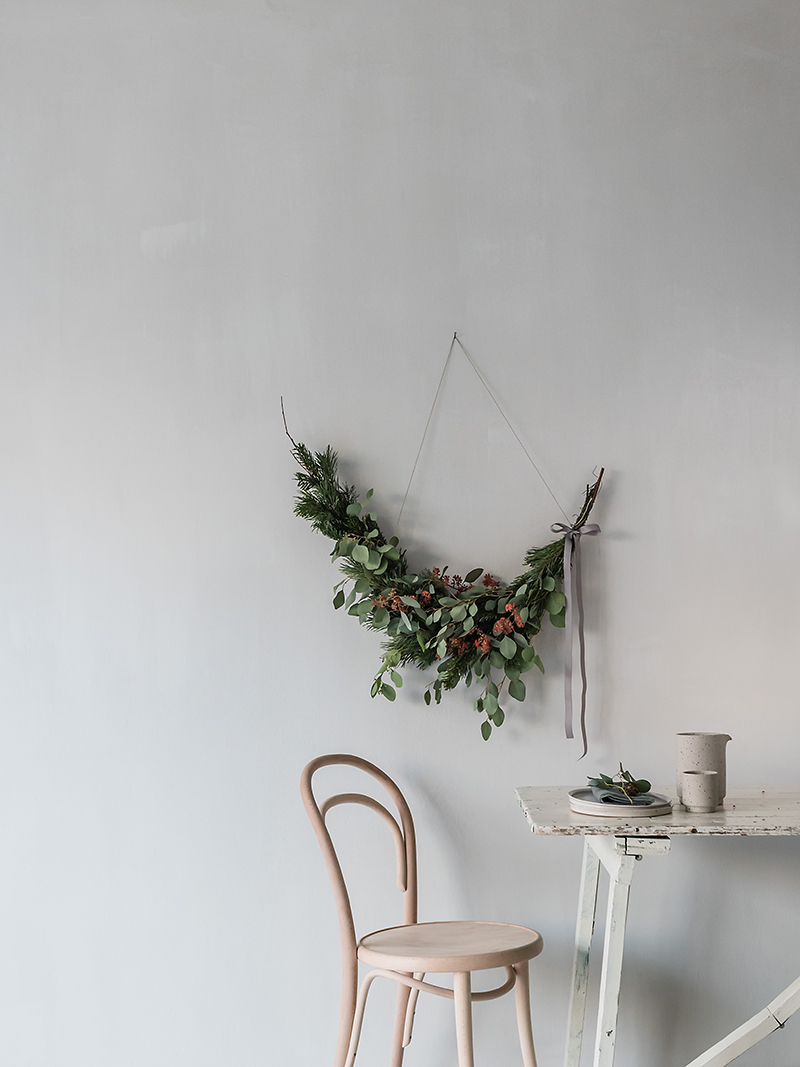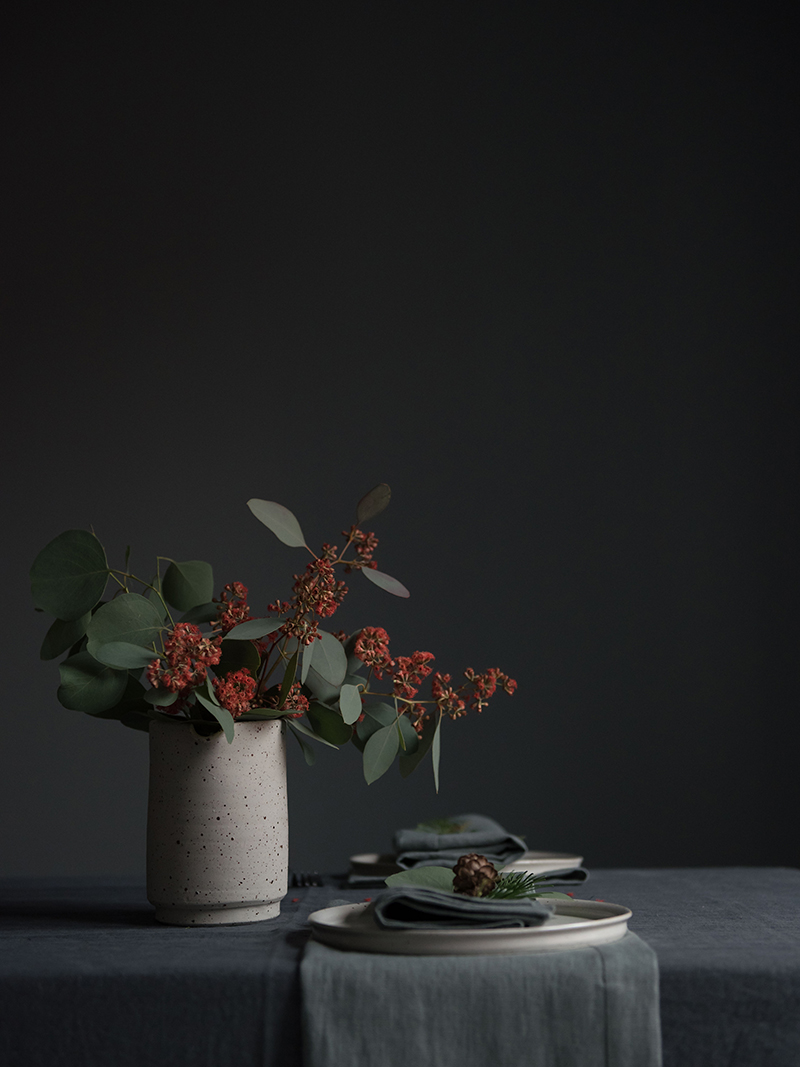 4.  What five items would you love to find under your tree this year?
1. Cooee Grey Round Tray
2. Beton Moccs in Straw Shade
3. Mikanu Net Bag
4. Le Flair Portuguese Grey Rug
5. Ercol Marino Chair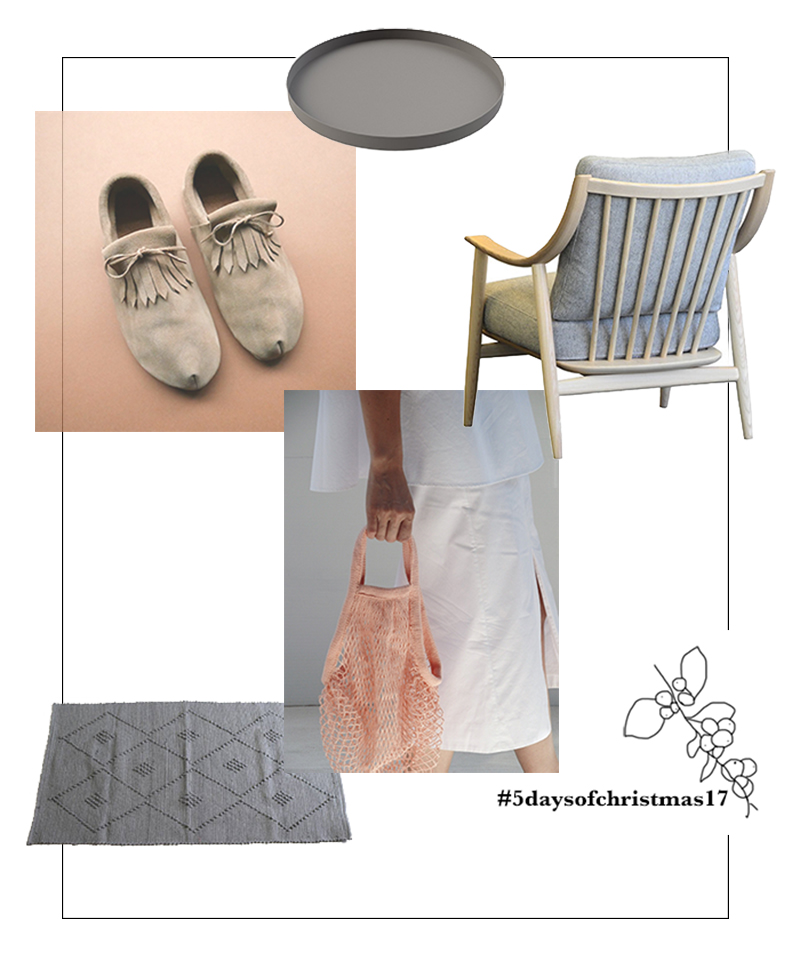 Thanks Anna for sharing your memories and what Christmas means to you! Follow along this week to read more interviews and more inspiration for this Christmas. You can also pop over to AMM for her interview with Ask Og Eng.
You can find more of Anna's work here
SaveSave
SaveSave