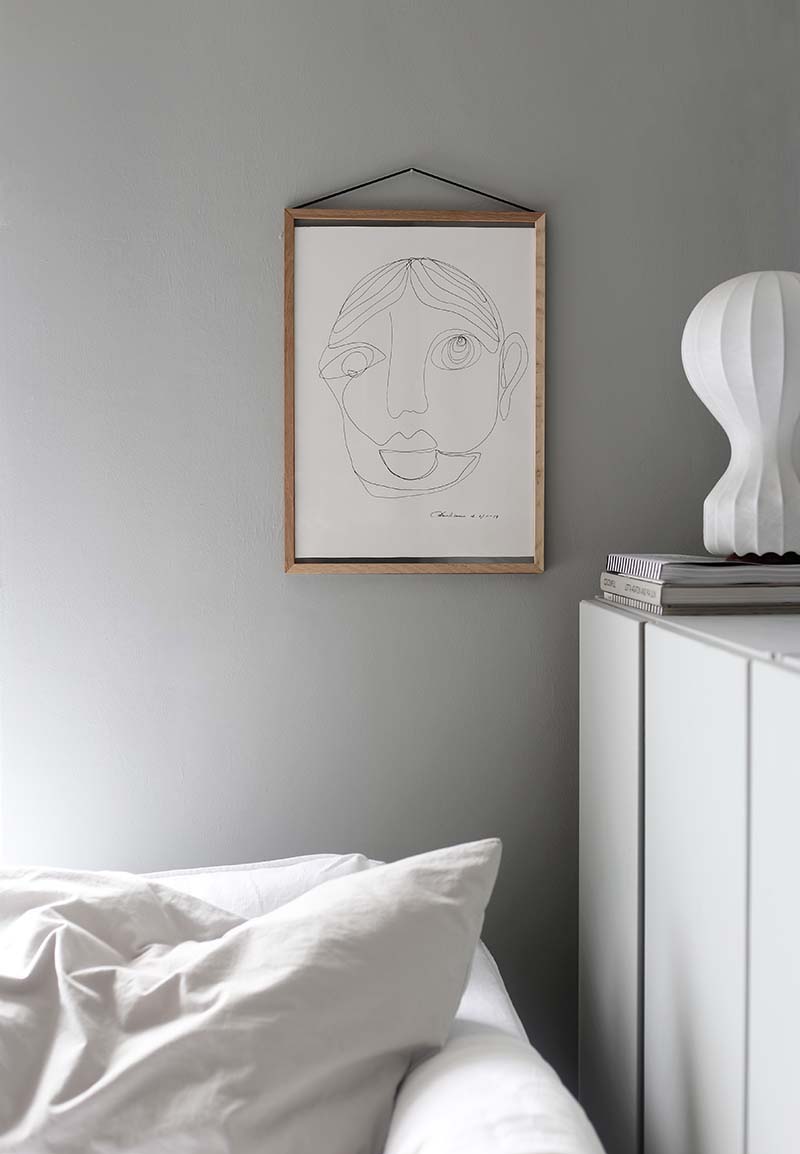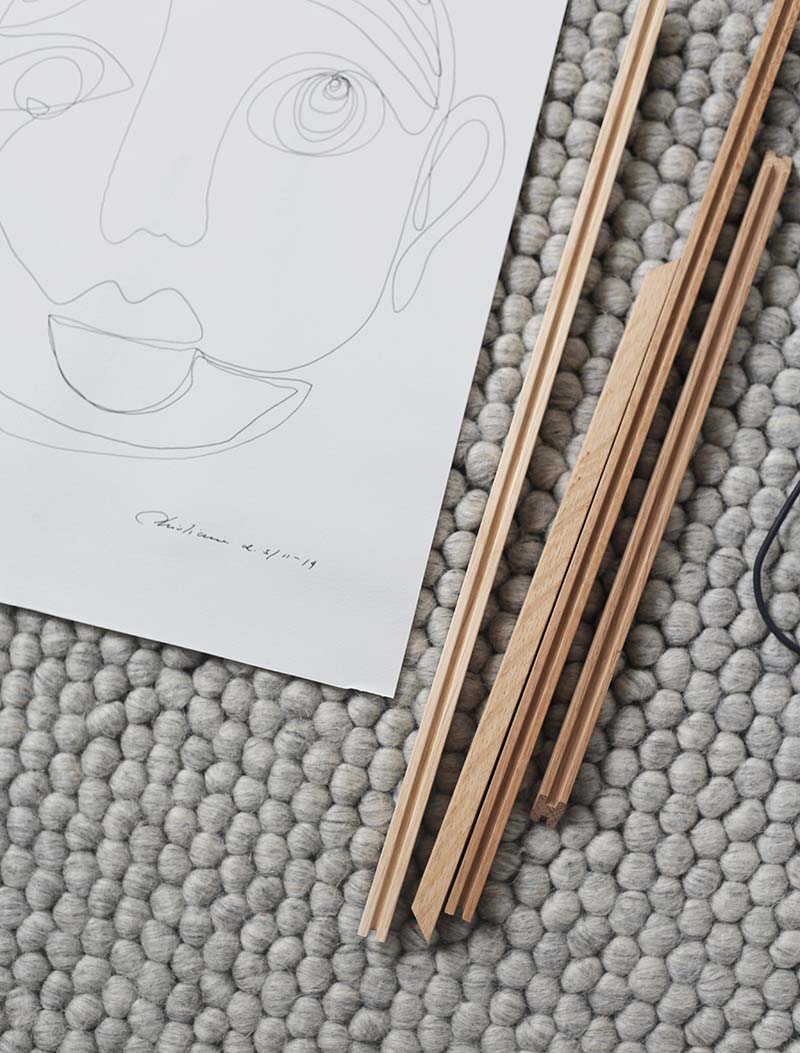 You might remember when I went to Copenhagen and visited the studio at Moebe. Well, I got to bring home a couple of pieces including the MOBE frame. It is my clear favourite when it comes to frames and I will tell you why. Don't you hate when you hang frames and they buckle at the top, maybe I am just hanging them wrong but I can't get them to hang right? That's why I love the way the MOBE hangs, it is made up of four pieces of wood and a rubber band that connects it all, you can use the top of the rubber to hang and you only need to put one nail into the wall. So you can forget about measuring out and making sure your frame is straight.
A nice part of the design is the clear plastic between the frame, you have put the usual picture or photograph in between but I nice idea is to showcase your favourite flower instead of using a book it can be squeezed between the frame for an effective look.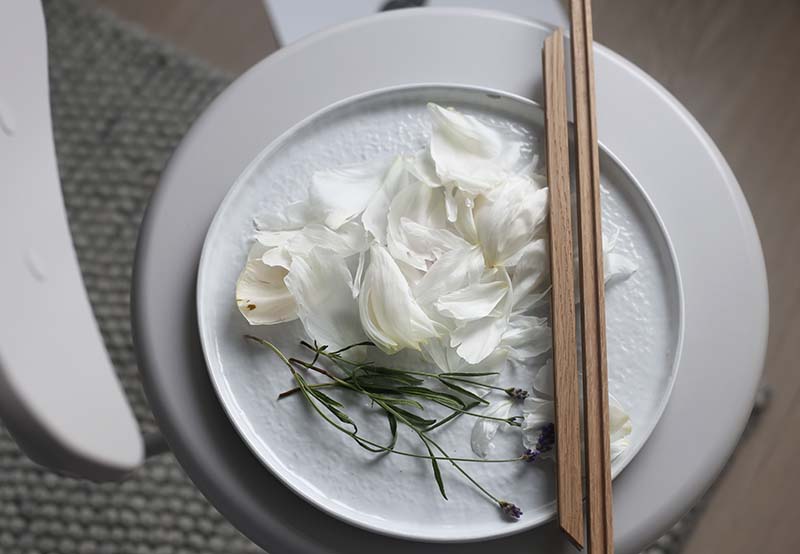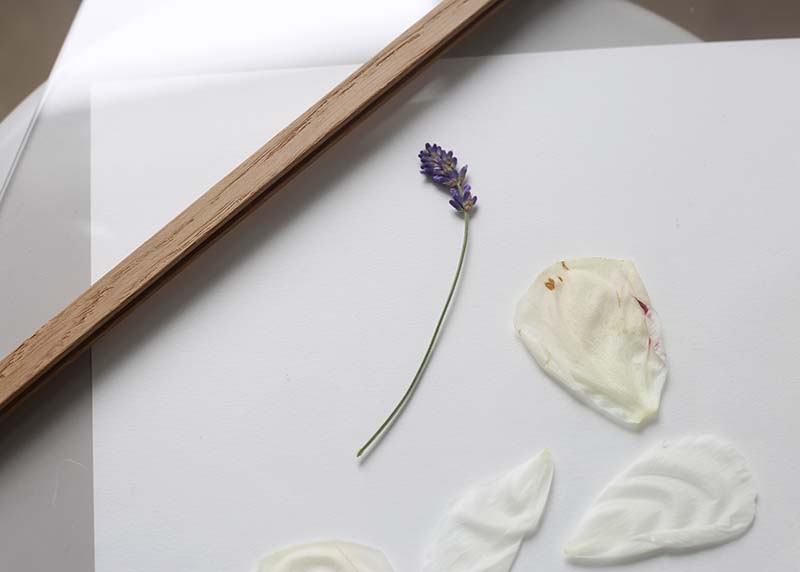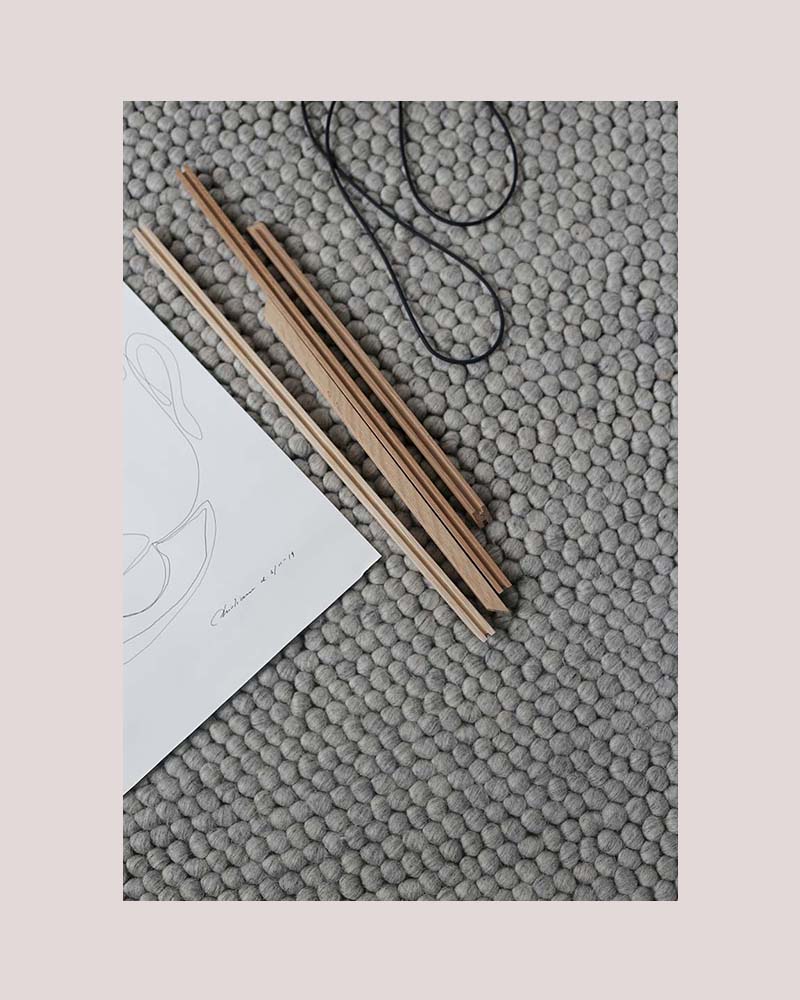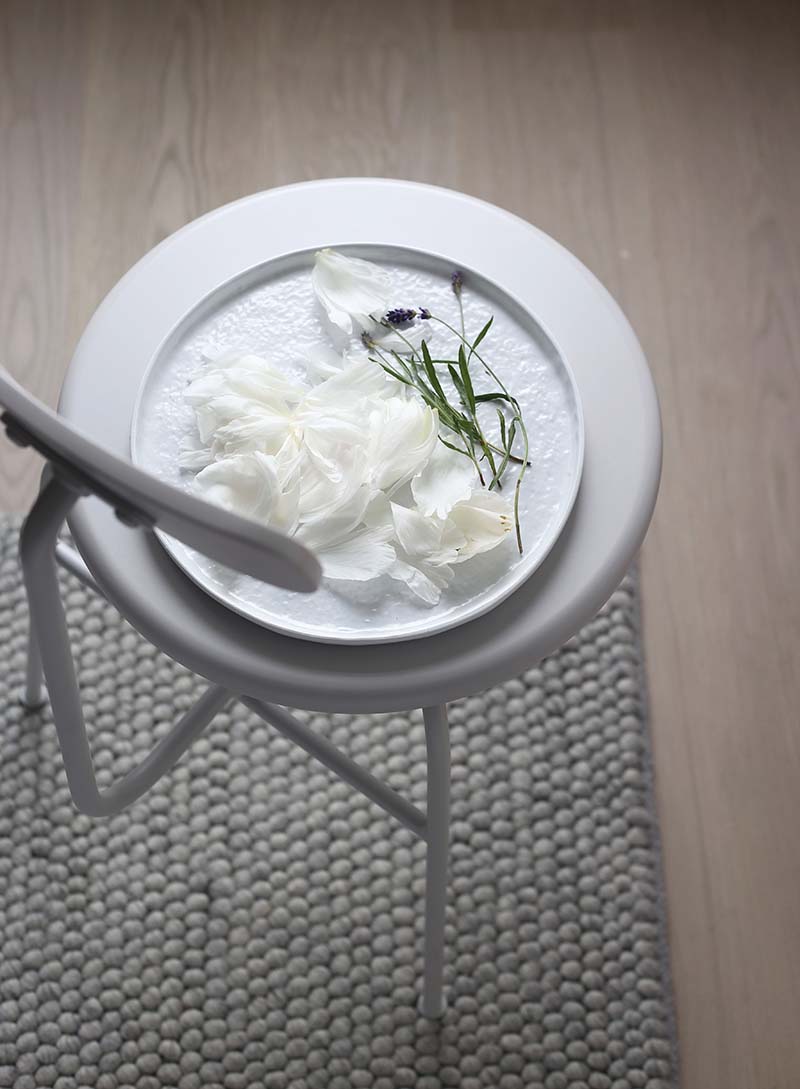 When I visited I asked the guys of Moebe a few questions which you can have a read below.
MOEBE who are you?
Basically, we're three guys, who all just want to simplify the world a little.
Since we are all designers, we try to achieve this through making simple designs. Always striving to reduce our designs to their most simple form. In construction, choice of material and function. This way making honest and intuitive products.
We like to think of our designs as very intuitive and honest – a product of analogue thinking in an often too digital or technical world.
Where do you find your inspiration when you start designing your products?
 That's a question we often get and which in many ways is extremely difficult to answer. Inspiration comes from many places and inspiration should probably be seen more as general impressions from the things around us rather than something specific. That said, there are still places that never cease to feed our creativity such as art exhibitions, museums etc. – places dealing with shapes, colours and structures but not necessarily downright design.
What are your current favourite materials?
 We like to work with natural materials that change with the usage of our products. We like to work in natural wood – at the moment very much oak. It's a local material to us, we like that. And if it is left untreated it patinates beautifully over time.
Brass is also a material that we use a lot these days. Brass has this exclusive look, but with a bit of edge. Also, this changes over time as it is used. In this way, it reflects who is using the product and how – which in our opinion just adds to the story of the design.
When that is said, we always try to use the material that makes sense in each case, combining functionality, sustainability and aesthetics.
What motivates MOEBE to continually design something new?
 We actually don't know… Creativity is something that comes from within, and somehow all three of us always have a few designs in the back of our heads. Something we think needs to be done smarter or something we miss in our own lives. Somehow those things never stop popping up and turn into actual designs.
In a lot of ways, our designs are banalities. Products stripped down to their very essentials without compromising functionality. Finding these simple solutions is very satisfying for all three of us – I guess this is what keeps us going.
Currently, MOEBE is made up of three designers, would you like to introduce anybody else to the team with a different skill, for example, a textile designer?
At this point in time, we are not looking to add any new permanent members to the design team. However, entering new collaborations with people or companies within different fields of expertise is something we are always open towards.
The brand MOEBE, has a very simple minimalist feel to each product, does this reflect in your home or personal style?
 Keeping things simple is not only something we strive to do with our designs but also in our private space. Therefore, the simple minimalist feel of our designs is as well reflected in our homes – to some extent. Keeping it simple should never compromise the functionality of your home. Eg. having kids also demands to have a functional home. But we are always searching for those clever solutions – at home and at work.
For anyone who hasn't visited Copenhagen can you give us some great places to visit?
 Kinfolk Gallery
Papirøen – Street Food
Stilleben's new store on Frederiksborggade 22
Louisiana
The Coffee Collective on Jærgersborggade (and Jærgersborggade in general)
What are the future plans for MOEBE?
Our vision for the coming years is to present a full collection of furniture and interior accessories truly showing our design philosophy. We want to show that it is possible to approach design in a different way – to create designs that are both beautiful, but also simple and smart in the way they are constructed. And doing it all the way from the product itself to the packaging. We want our designs to stand out in this way so that people are always able to tell when they are looking at a MOEBE design.