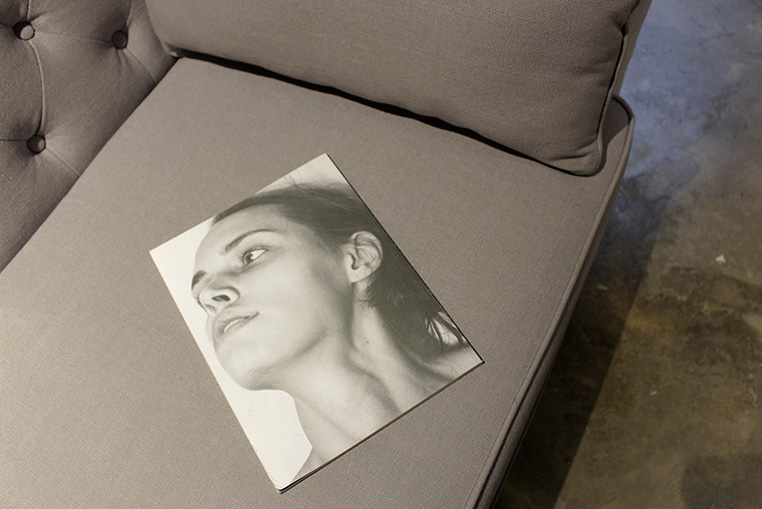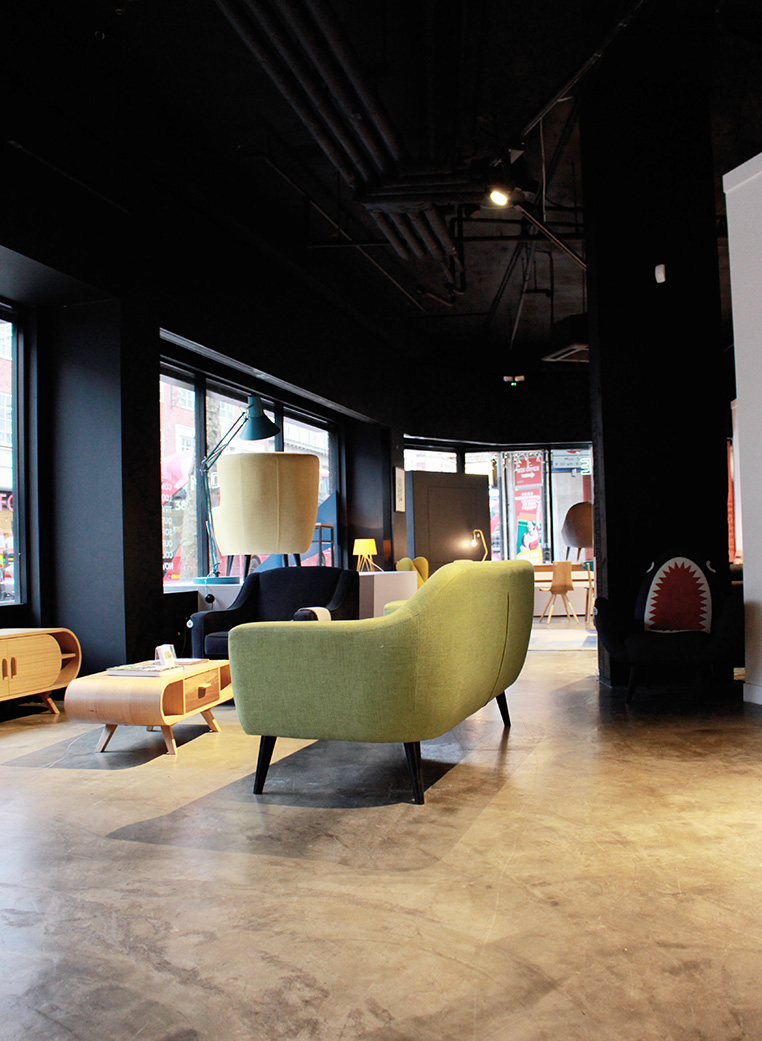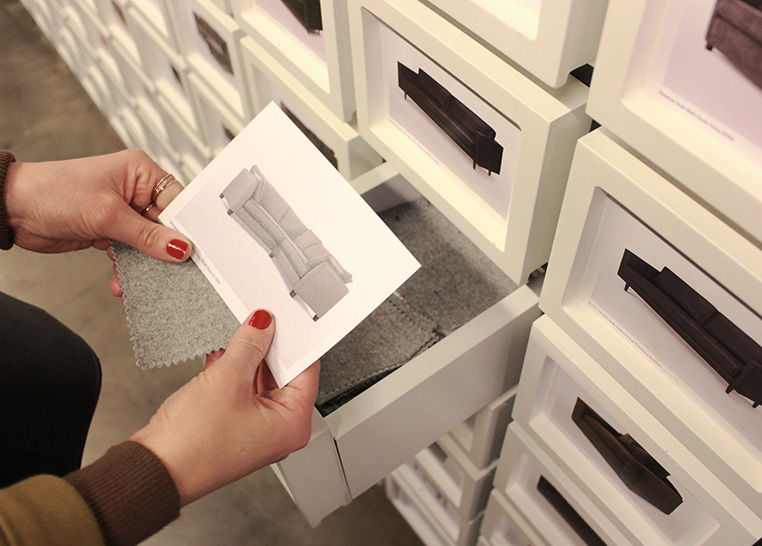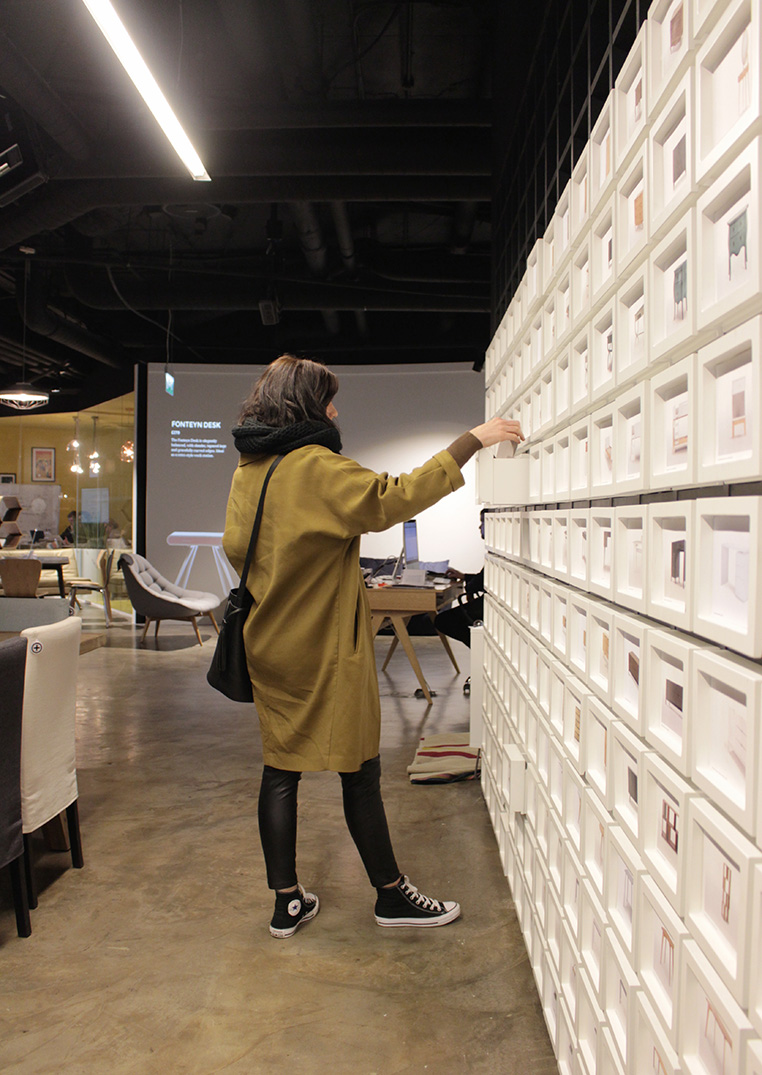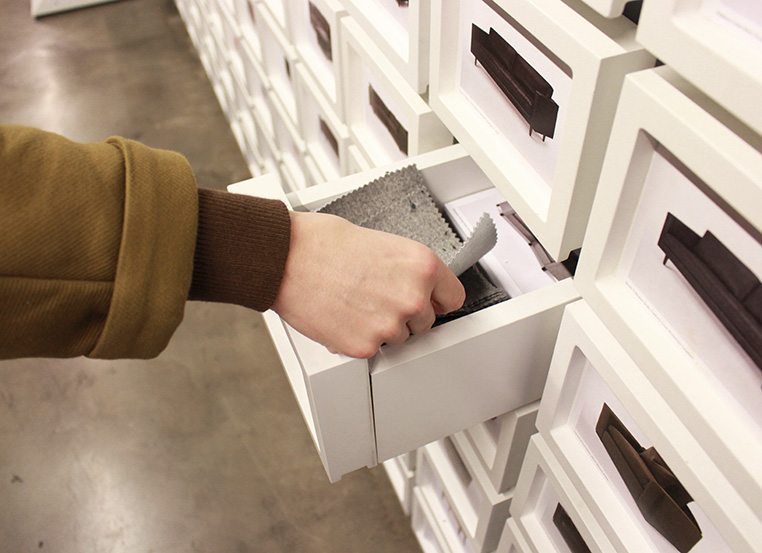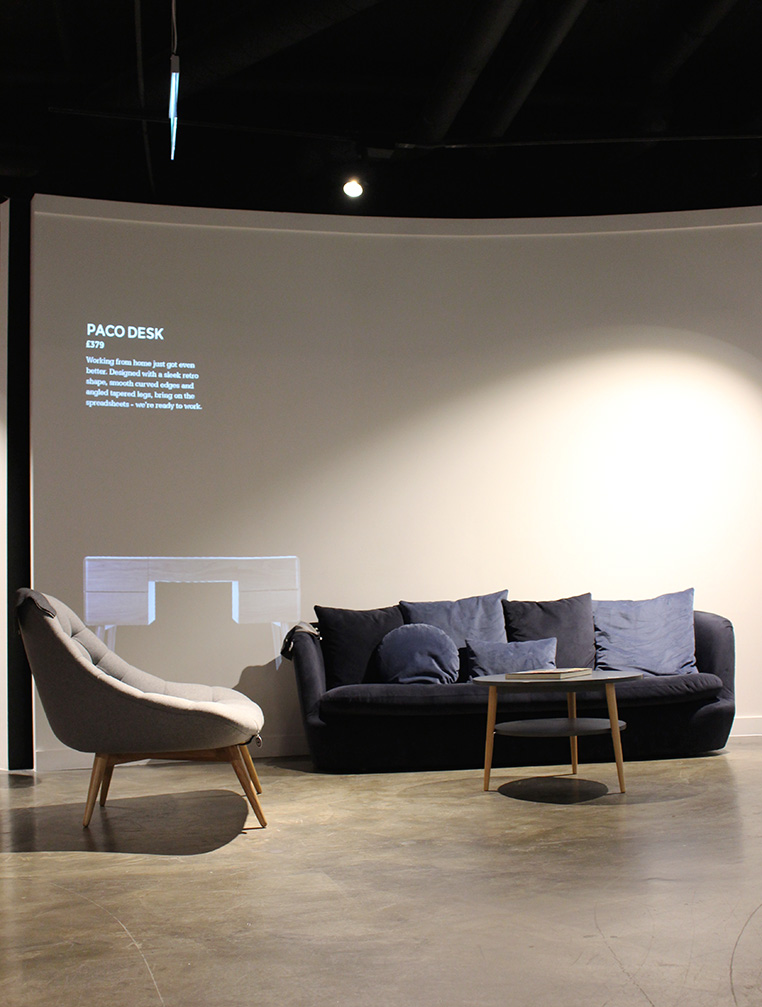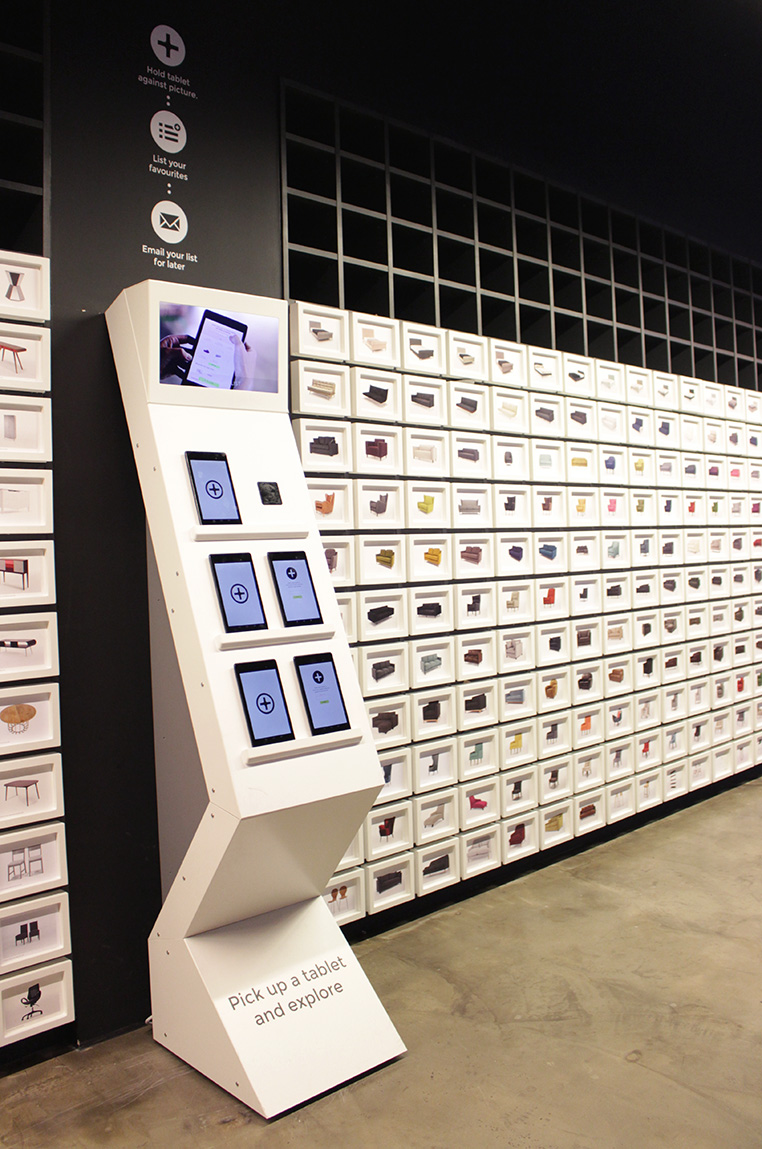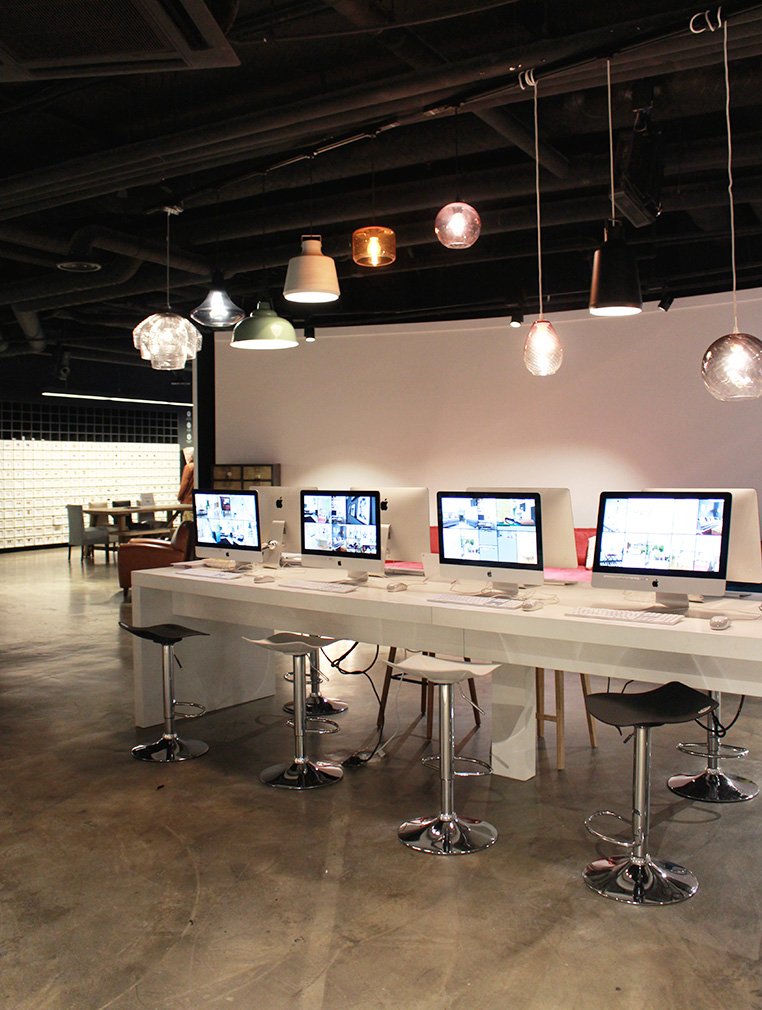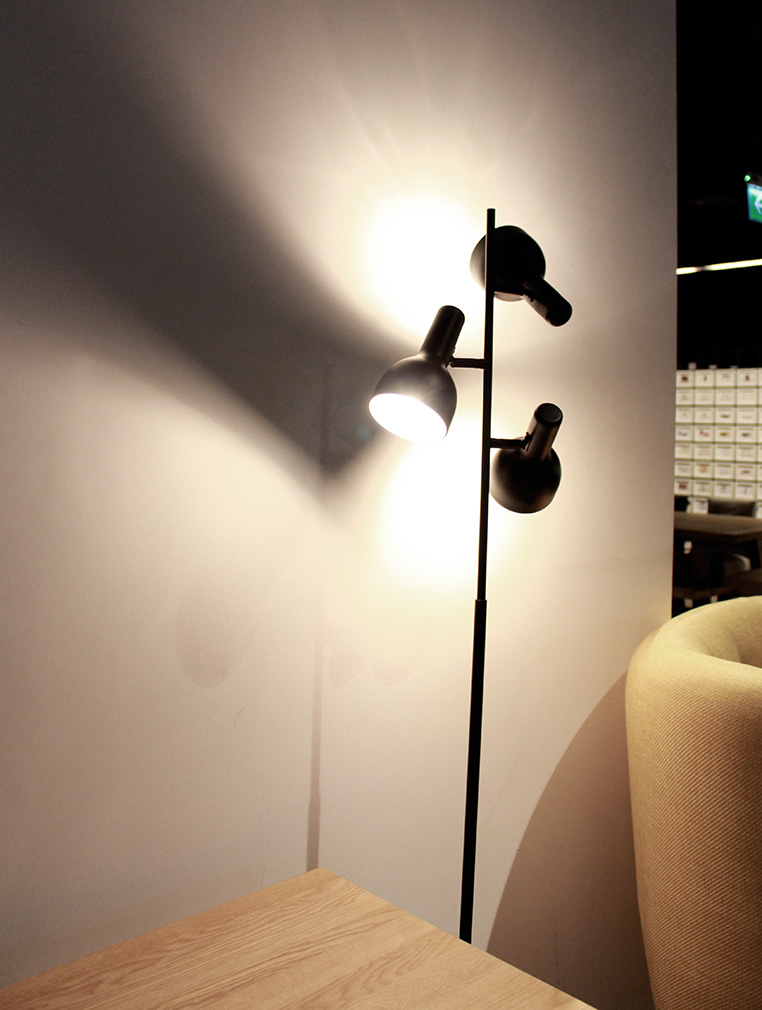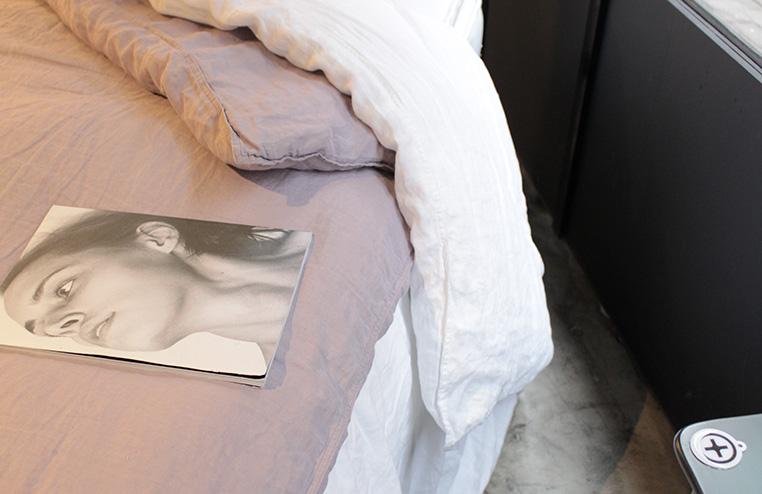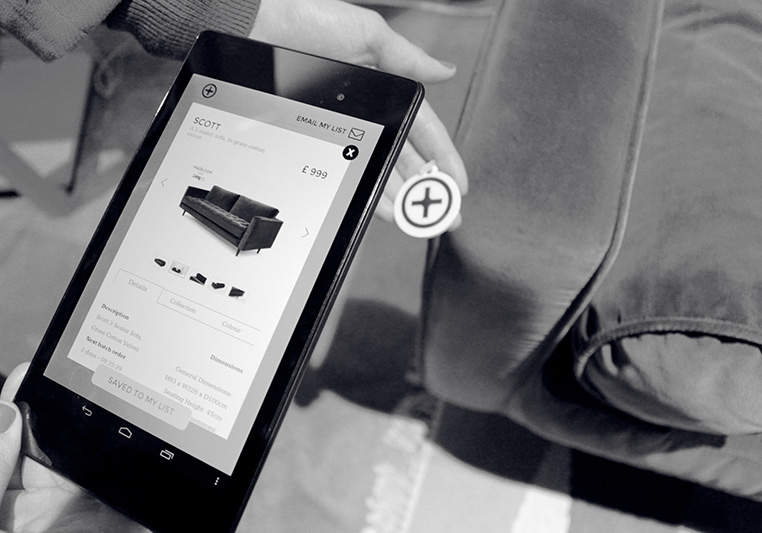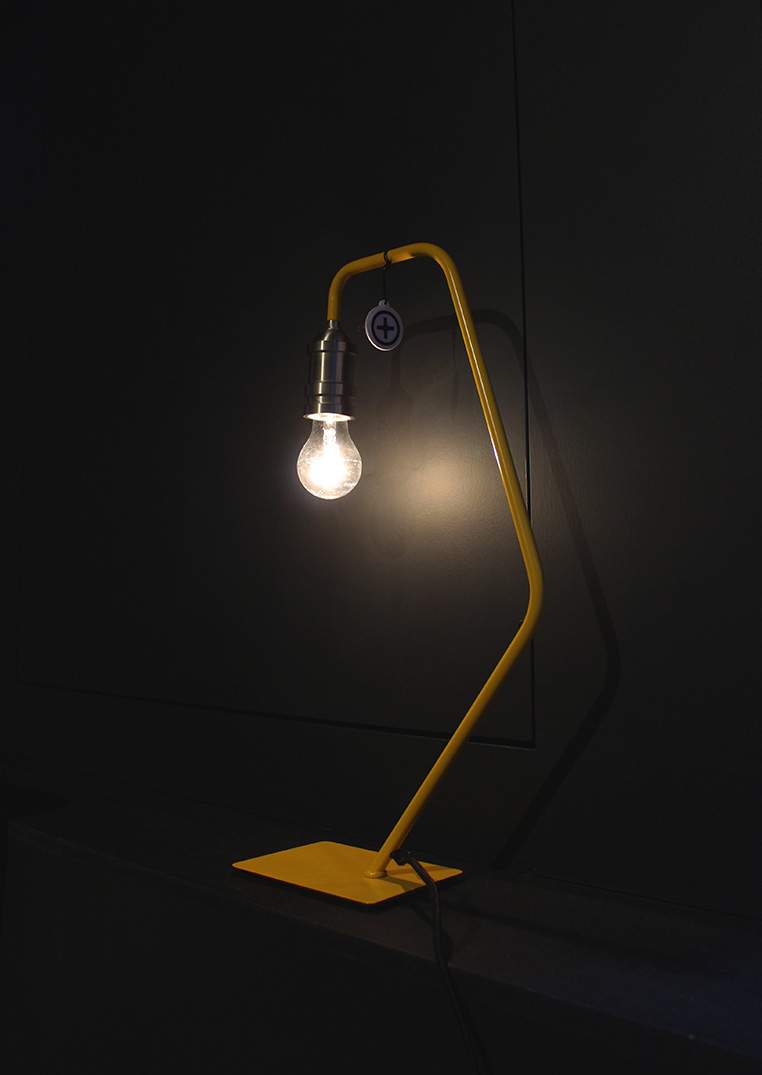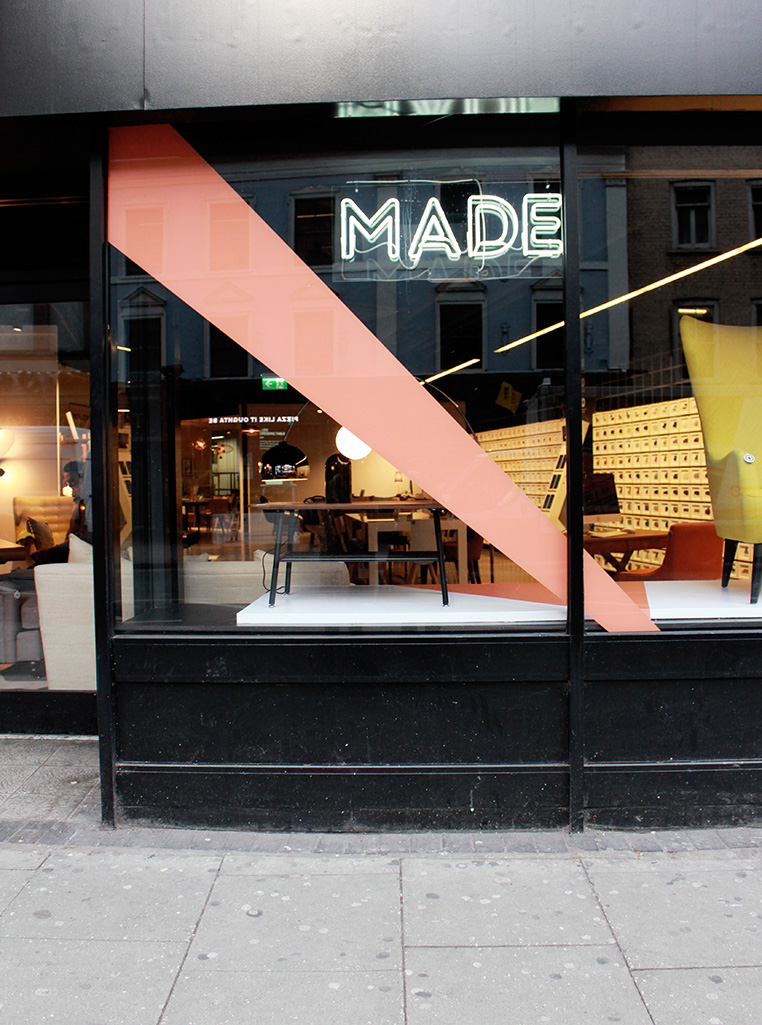 A couple of weeks ago I got the pleasure of going to London and visiting the MADE showroom in Soho. It was a great experience as I have been a fan of MADE for a while. Over the years their collection has grew, getting bigger and better, and they have even ventured into kids furniture and accessories. The newly created showroom is a great experience, a great way to go and look, testing out each piece of furniture. Maybe you've had your eye on a key piece, especially as it is a online company making decisions can sometimes be a littler harder. I know that sometimes I can hold off purchasing something because I would like to see it first, test it and make sure its comfortable or even to make sure the fabric is the right colour.
Some features which would really help me in making my final decisions, was the postcard wall. At first I thought it was just a wall that showcases all the products MADE designed, but I later learned, that you can pull out each drawer and inside you can take away a fabric sample and postcard of that product. Also, there are a couple of areas housed tablets that you can carry around with you. The idea being, when you get to a product you like, you match up your tablet with a cross symbol (found on each product) and on the tablet all the information comes up like dimensions and price. All very useful when you are browsing or shopping. It all greatly helps when picking out larger pieces of furniture like a sofa.
So if you are around the West part of London it is worth a pop in.
This leads me on to a fantastic giveaway from MADE. As I have teamed up with them, they have kindly offered one of my readers the chance to win a £500 MADE.COM gift voucher! Pretty great and just in time for spring. It's pretty simple, all you have to do is click here and enter.
This post was created in partnership with MADE.COM