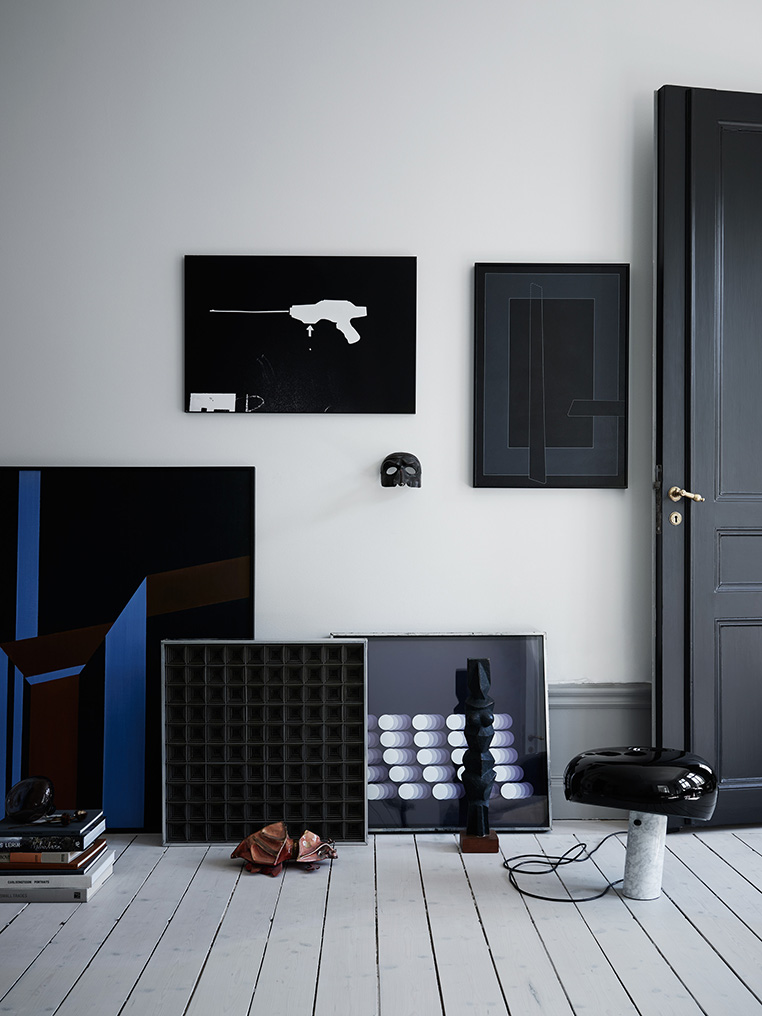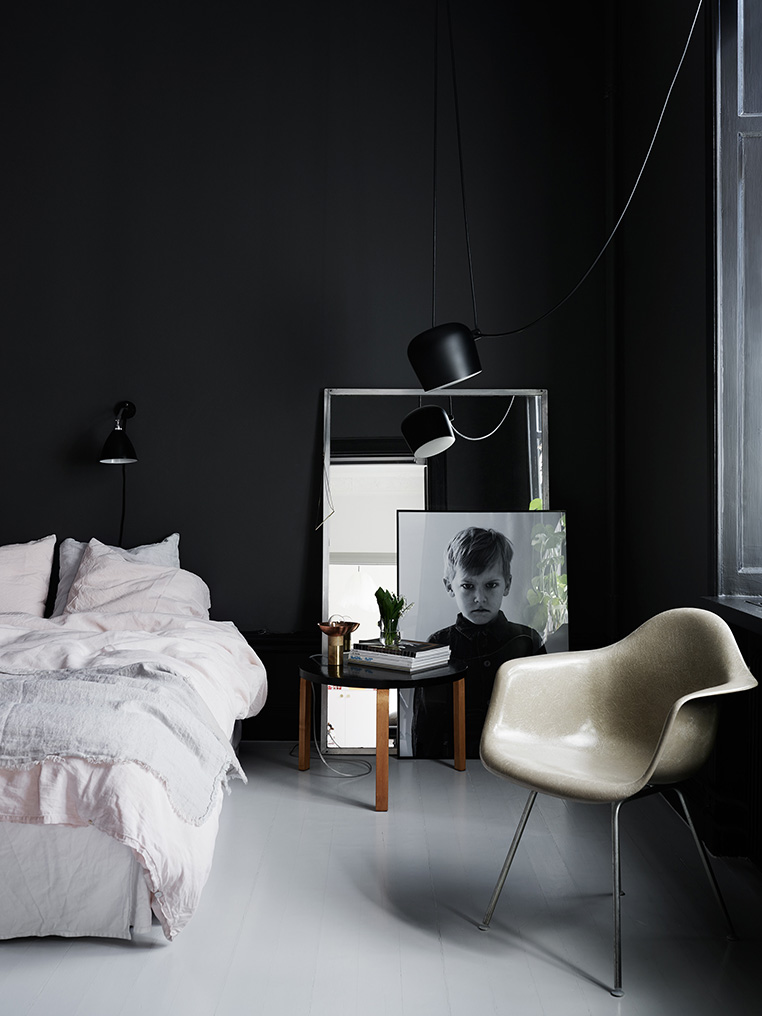 I seen this amazing apartment in this months Elle Decoration and instantly fell in love with it.   When Swedish fashion photographer, Maria Wretblad moved in, they painted everything white,  floors, ceilings and walls.  But as time has moved on, they have painted the apartment in bolder colours… Personally I love the whole white interior, but I feel that I am needing something more.  An injection of warmth though colour would be perfect, like a deep murky green or grey.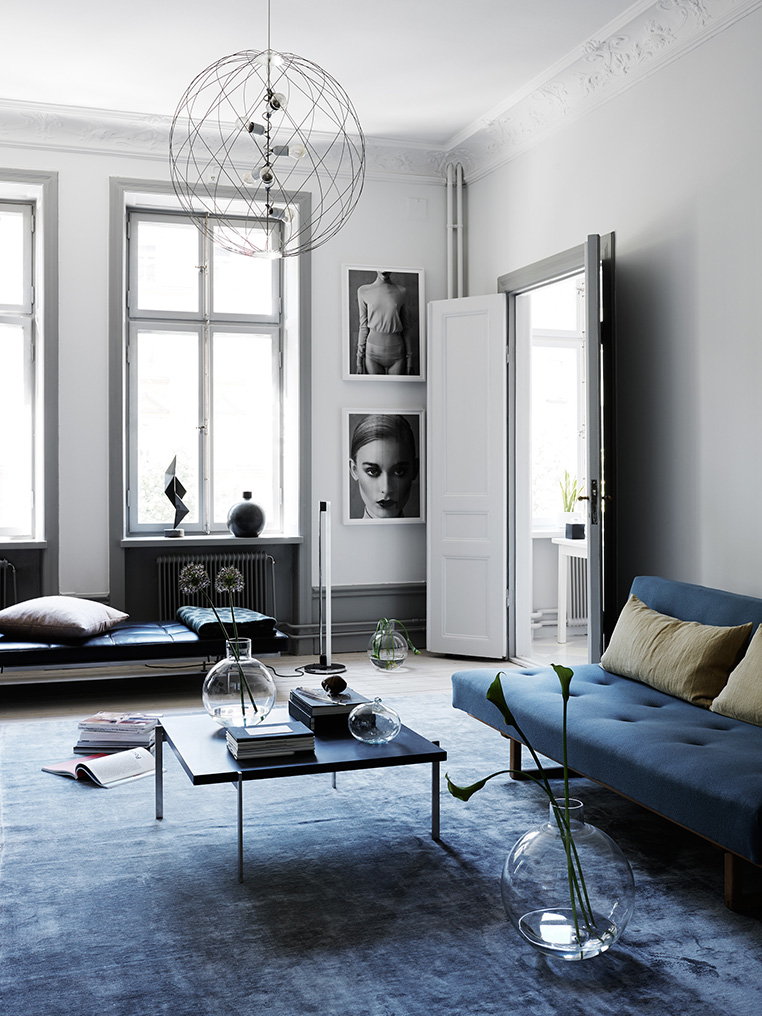 As well as this gorgeous apartment in Elle Decoration, you might have seen my small collaboration with Elle Decoration this month, for their focus on decorating.  Elle Decoration is one of my favourite interior magazines, so I really did feel honoured to be asked to share my top ten personal tips when it comes to decorating.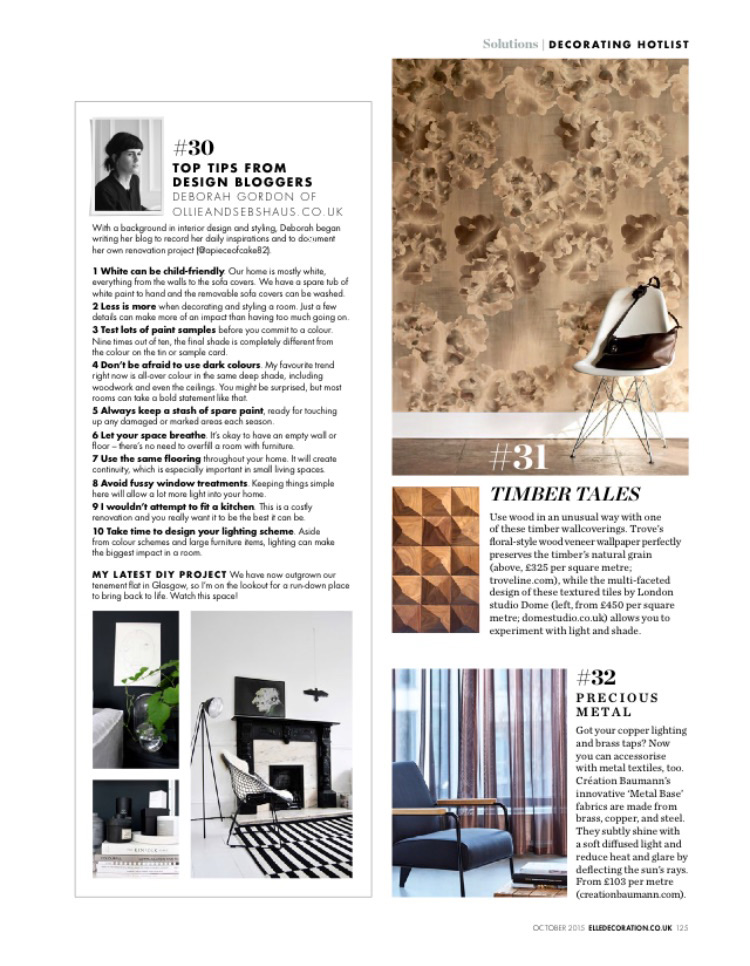 Here is my personal top 10 tips:
1 White can be child-friendly.  Our home is mostly white, from the walls to the sofa covers. We have a spare tub of white paint to hand and the removable covers can be washed.
2 Less is More when decorating and styling a room.  Just a few details can make more of an impact than having too much going on. 
3 Tests lots of paint samples before you commit to a colour. Nine times out of ten, the final shade is completely different from the colour on the tin or sample card.
4 Don't be afraid to use dark colours.  My favourite trend right now is all-over colour in the same deep shade, including woodwork and even the ceilings. You might be surprised, but most rooms can take a bold statement like that.
5 Always keep a stash of spare paint, ready for touching up any damaged or marked areas each season.
6 Let your space breath.  Its okay to have an empty wall or floor-there's no need to overfill a room with furniture.
7 Use the same flooring throughout your home. It will create continuity, which is especially important in small living spaces.
8 Avoid fussy window treatments.  Keeping things simple here will allow a lot more light into your home. 
9 I wouldn't attempt to fit a kitchen.  This is a costly renovation and you really want it to be the best it can be.
10 Take time to design your lighting scheme.  Aside from colour schemes and large furniture items, lighting can make the biggest impact in a room.
Image with thanks to Elle decoration.
Styling | Saša Antić
Photographer | Kristofer Johnsson