When we first moved in we did a quick fix to the kitchen. Updated the worktop, changed the sink, tap and added some new lights, you might remember the mood board I created beforehand. I don't think I've really shared the kitchen, probably my need for perfection, something which I am trying to let go of this year. In my head it's not my dream kitchen, it annoys me that even though it's a large kitchen there isn't any room for a small table and you have to walk through the living room to get to the dining room!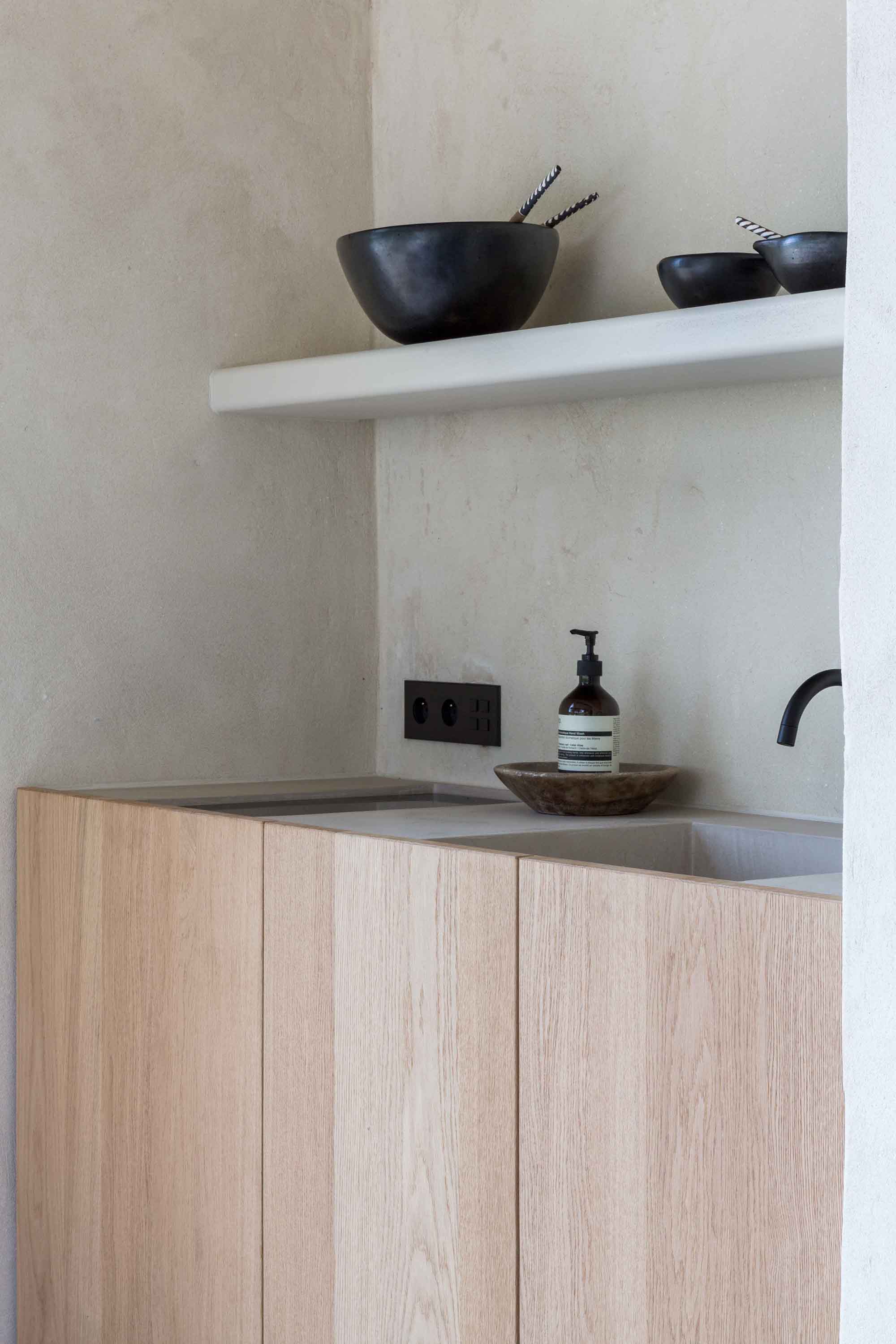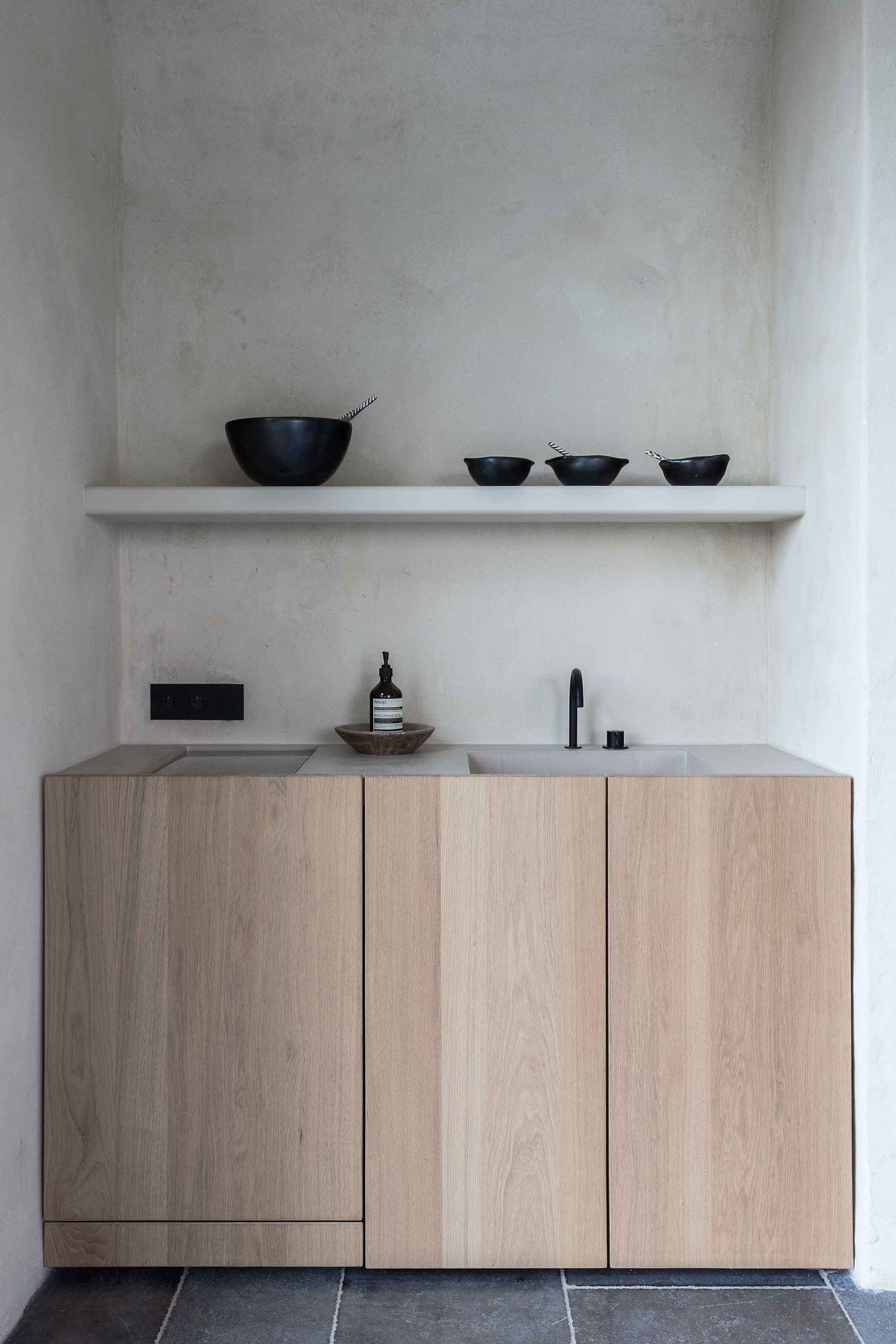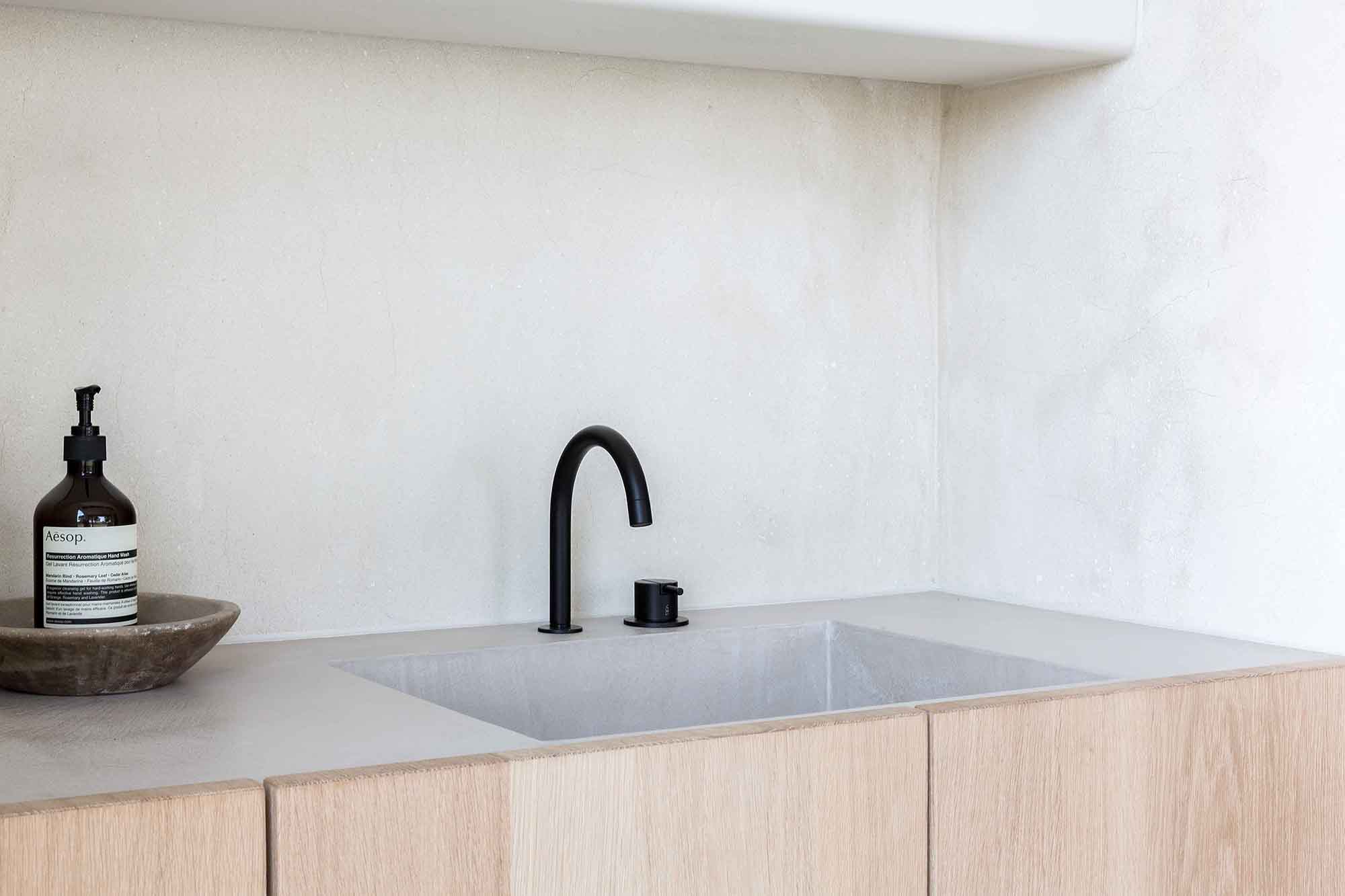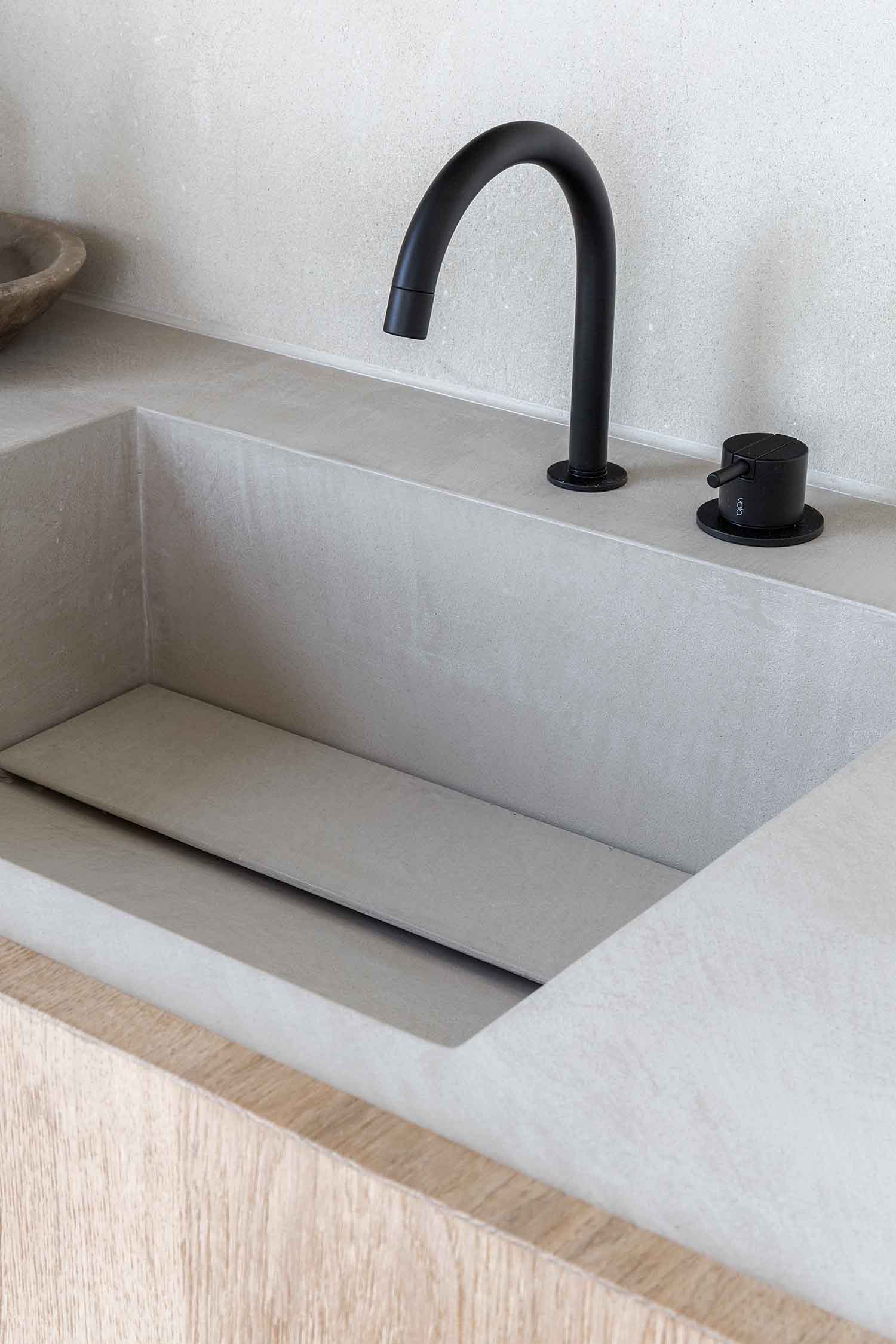 These are things that will change when we redesign the space but for now, I need to let go and stop being a perfectionist and just show the kitchen! The small updates have really changed the look, I just have to finish one project and repaint the ceiling after a water leak appeared from my son discovering showers and being in for a very long time and flooding the floor because he hadn't shut the screen (insert emoji with hand on face)
The last project is painting the wall and a shelf I've recently added, in a paint technique, I am looking forward to trying. Maybe you can guess from these lovely images I found, although I'm not sure if this is a paint technique but rather a concrete finish.
Can't wait to get started but first I need to paint the dreaded ceiling.
Images found via Painted Creations
SaveSave
SaveSaveSaveSave