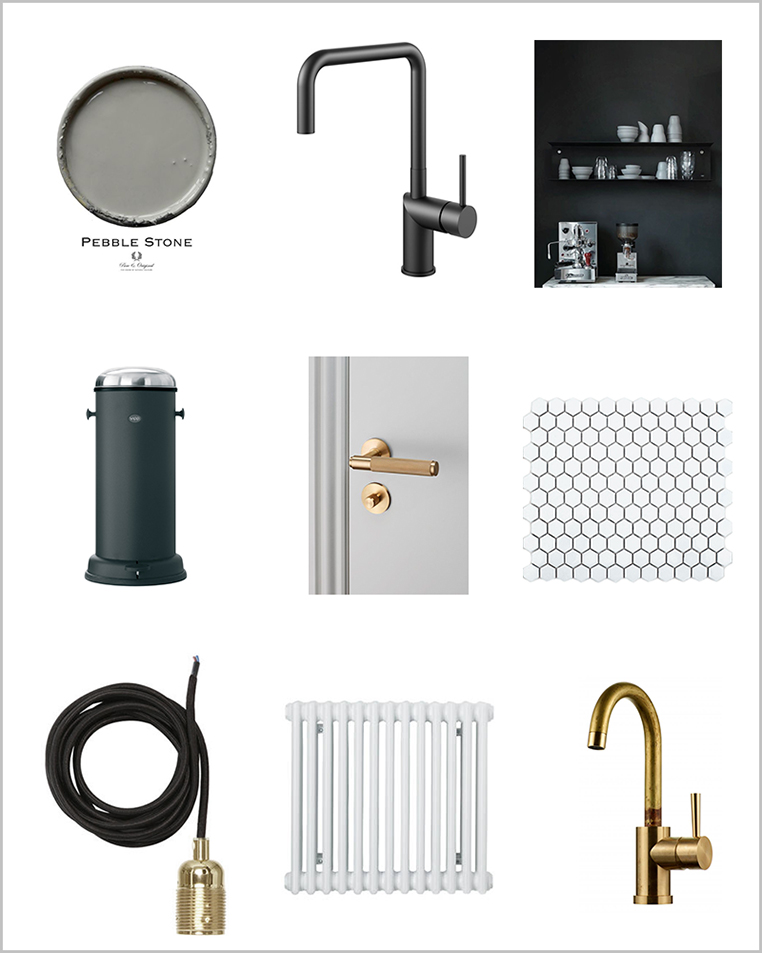 How quick has this year went? I thought this year, I would be able to show renovation progress, truth is, progress has been slow, very slow. This is because of a number of reasons. I am terrible at making decisions, the worst. When I think I have finally narrowed down a tile or paint colour, I then change my mind and I am back to square one. Finding the time, I think we all struggle with this one, daily life just seems to get in the way. Finding tradesmen, this has been my biggest challenge. Of course, if I had a little more of the above… time, I could tackle some jobs myself, but I would prefer to pay skilled tradesmen. But finding the right tradesman has been difficult, not all are willing to take on paid work, which is a little crazy. But I usually find a scenario of me asking for something to be done, them grumbling and then spending a couple weeks trying to get quotes or dates for work to begin.
When we moved in, the kitchen wasn't the best but it wasn't the worst either. I have slowly been making some changes to just make the kitchen feel a little bit better. Some things I just couldn't live with, like the worktops, which we changed for a cheap option of plain white, not very exciting but I didn't want to spend a lot of money on something that is just going to get ripped out when we come to extend, however long that may be.
_______________________________________________________________________________________________
Some other changes I would like to make are pretty small and can come with when I get my dream kitchen:
1. I mentioned in a previous post about this kitchen and a concrete wall. Well after doing some research I think it's just natural based paint and there is so many options out there. I've fallen for the Pure Original paint in Pebble Stone to create the look I want on the wall with the windows.
2. When we got the white worktops I changed the sink to a black IKEA sink with the plans to change the tap. Problem is, I can't decide which tap to pick, currently it is between the Nivito Rhythm tap in black or the Tapwell Evo tape in Grottesco, both are completely different but they are both timeless and when we extend the kitchen out I would like to reuse the tap in the new design.
3. Hanging this lovely VIPP shelf, I need a place to store some lovely ceramics that I have been collecting.
4. VIPP bin in black, because we all need a bin that looks this amazing and I am sick of rubbish bags sitting on my kitchen floor.
5. Replacing the door handles with some attractive door handles. These ones from Buster + Punch and are stunning, I just don't think I will be able to replace all the door handles in the house as they are rather pricey.
6. Ok the floor wasn't that bad, it just wasn't something I loved and it had been fitted really badly with paint splattered on the laminate. I am going to get it replaced with a hex mosaic tile with grey grout.
7. Lighting, as of all the lights in the house we need to hang something or change the lights. In the kitchen I want to hang these Frama E27 bulb holders and get some nice Halogen light bulbs. Dowsings & Reynolds have a great selection and great light dimmers.
8. Change the radiator to a column radiator in white, I was going to go for anthracite, but I think I will just have an anthracite one in the living room and keep to white for the rest of the house. The size for the space in the kitchen is very small and narrow but I need one to dry the boys shoes when they come in from outdoors. I found some nice ones that fit that space from Trade radiators and better still its local to Glasgow.