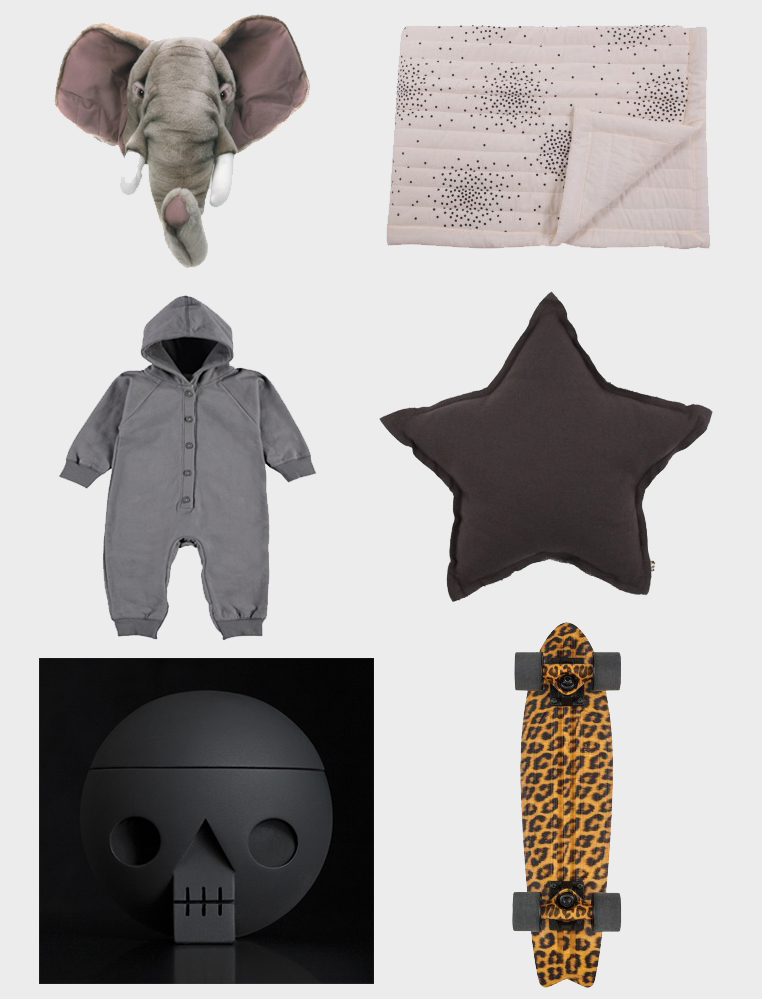 A little wish list put together for both the boys.
_______________________________
1. I have been wanting the Acne JR Kranium for ages but it seems to have been out of stock for some time. Hopefully they will restock soon!
2. Perfect throw for Sebastian's cot from April Showers in cream with black spots.
3. This would make a great wall decoration the Bibib Eléphant trophy soft toy on the boys wall.
4. Gray Label is a new brand to me, I love the simple approach when it comes to designing children's clothes. My favourite being the Hooded Jumpsuit in grey, Seb would look adorable in this matched with his little converse.
5. I love the brand NUMERO 74 for kids, the dressing up stuff is so fun. But I have been eyeing the star cushions to give a softer look to the boys beds, mixed with there grey bedding and maybe some mixed colours of pillows would look good.
6. Move over scooter, Oliver now whats to try a skateboard and the Globe Bantam Skateboard in a very cool Leopard print from Smallable.