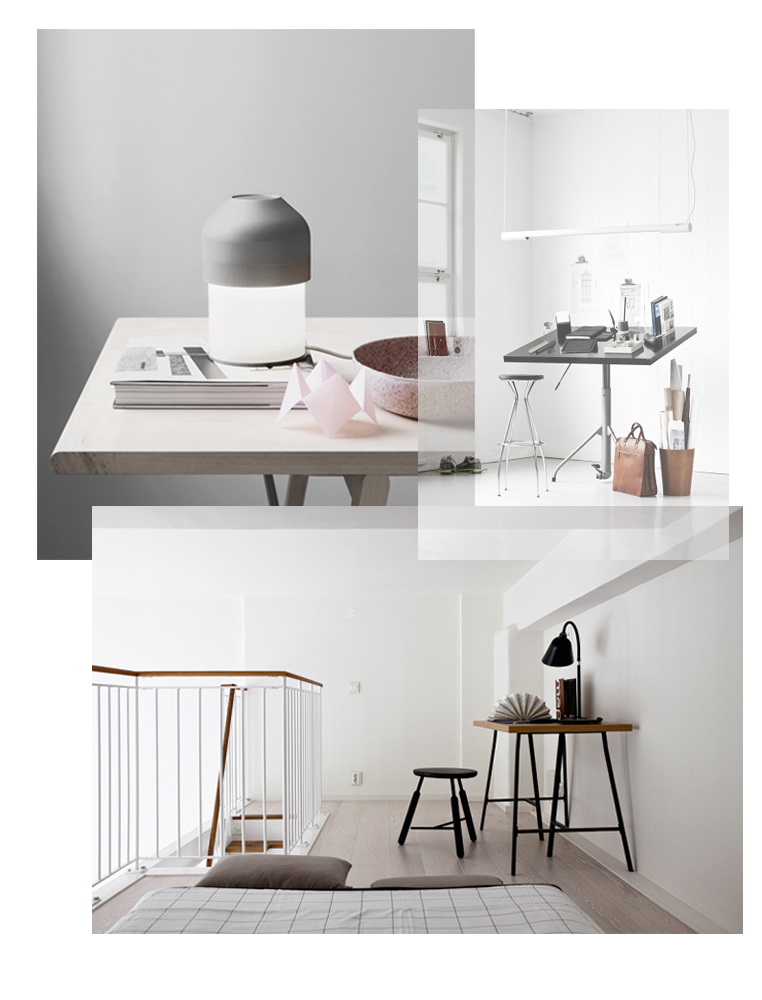 Some things I have been liking this Monday.
Volume lamp which is inspired by the buttons of a old stereo amplifier.
Four different styled work spaces found on Saša Antić, my favourite being the one above.
Small compact living in a home for sale on Fantasic Frank, I love how functional the space is with the bed and the desk and the love the &tradition stool.