Are you someone who still writes lists down with a pen and paper or do you keep your list on your phone? Personally, I still love writing it all down by hand, I remember events coming up and tasks need doing, better. I have tried to keep a to-do on my phone, but it doesn't have the same feel as scoring a big line off a completed job.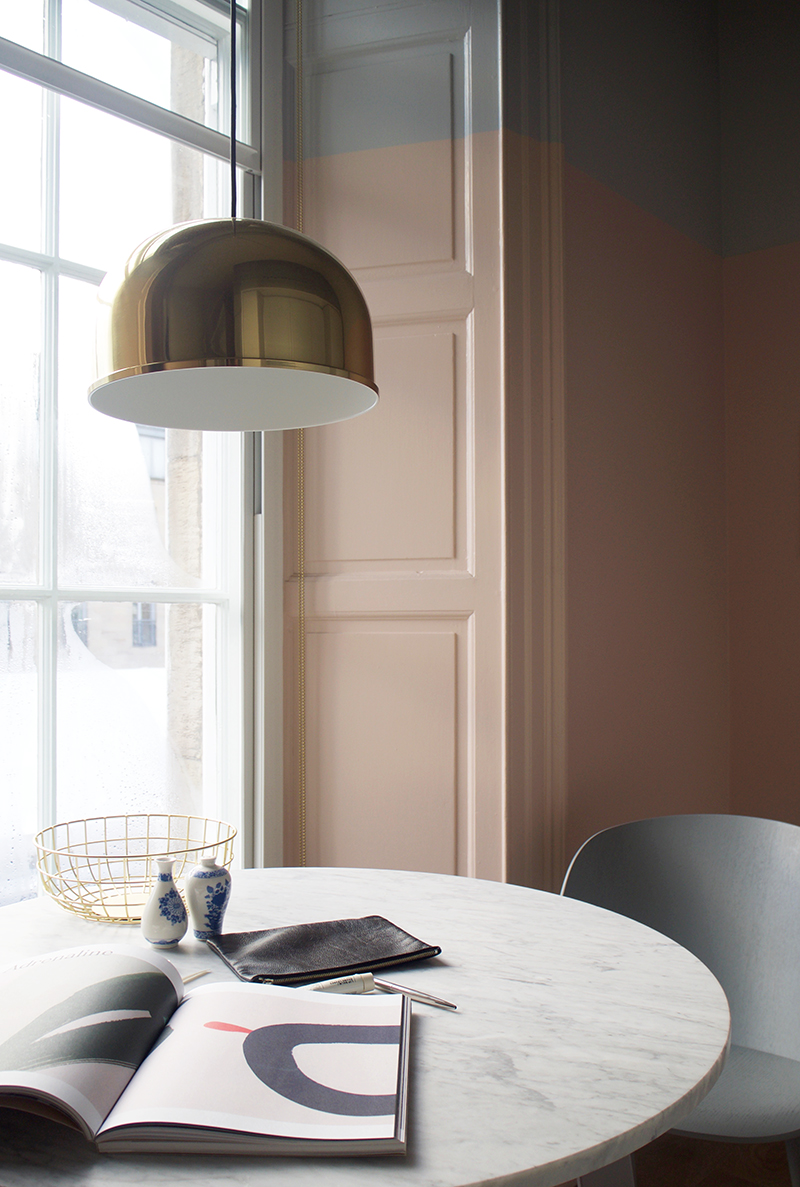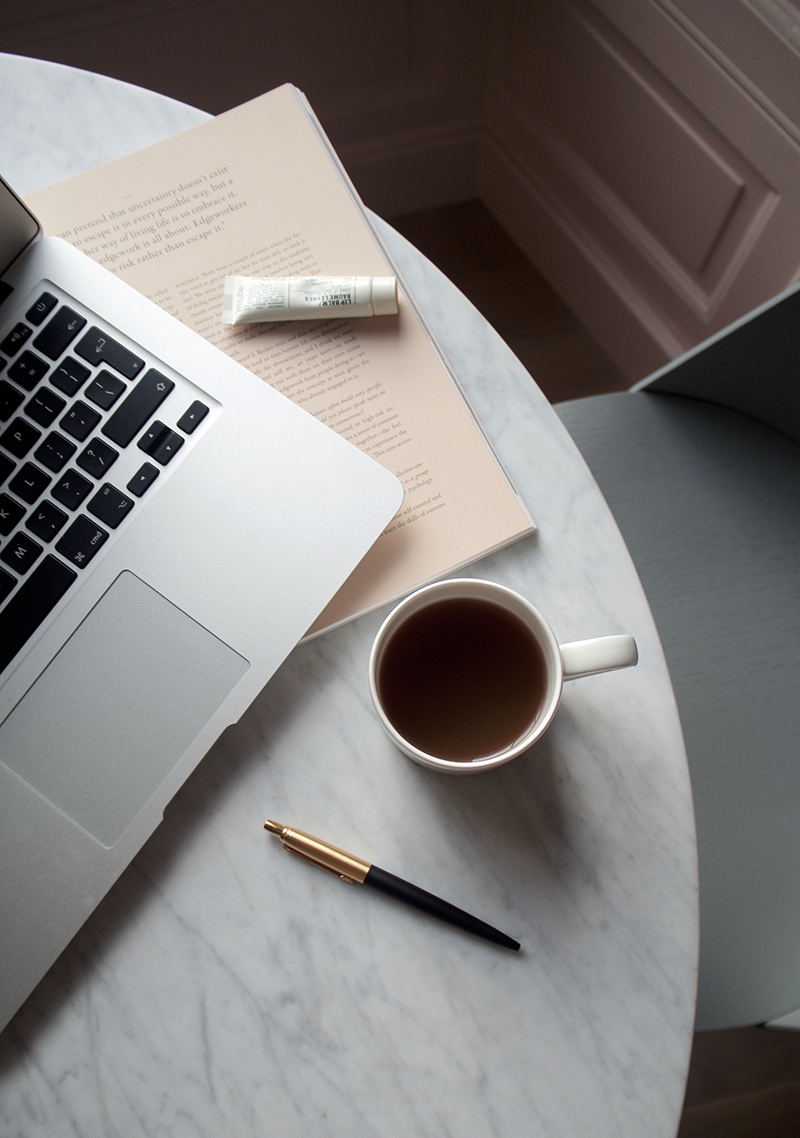 If you were to look in my desk drawer you would see it's full of notebooks. I also have a drawer full of pens! My fondest one being a Parker pen that I've had since I was a teenager! Yes, that's right it's lasted that long, after a few years of refilling it. So when Parker Pens approached me to collaborate with them on the relaunch of their Jotter London pens, I gladly accepted as the brand holds fond memories for me.
From the collection of Jotter pens, I picked the Bond Street Black Gold Trim Jotter pen for that classy look and for putting in my diary for meetings and special occasions. For everyday writing like blog planning and note taking I like to use the Stainless Steel Jotter pen. Both are great writers but look good on different occasions.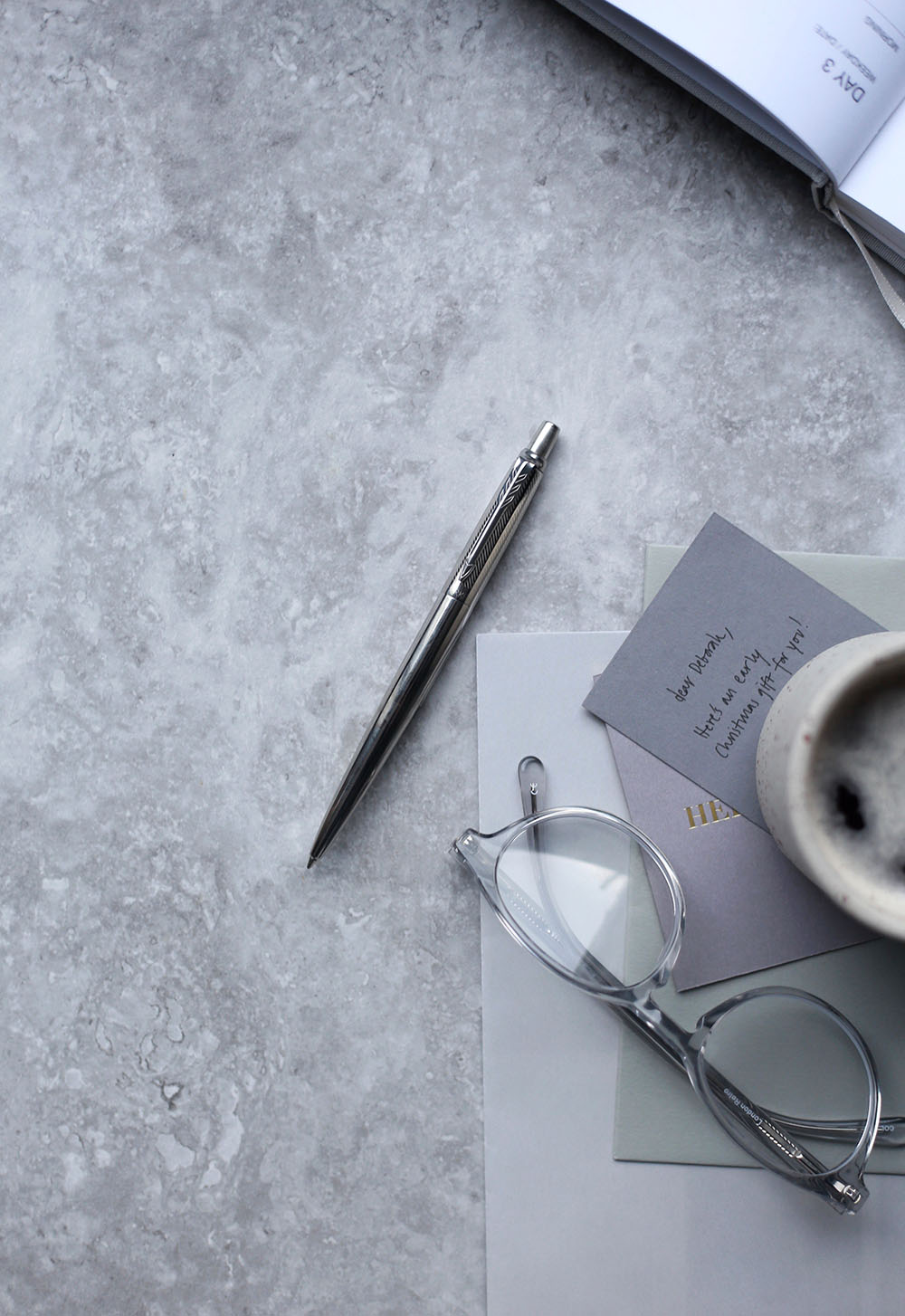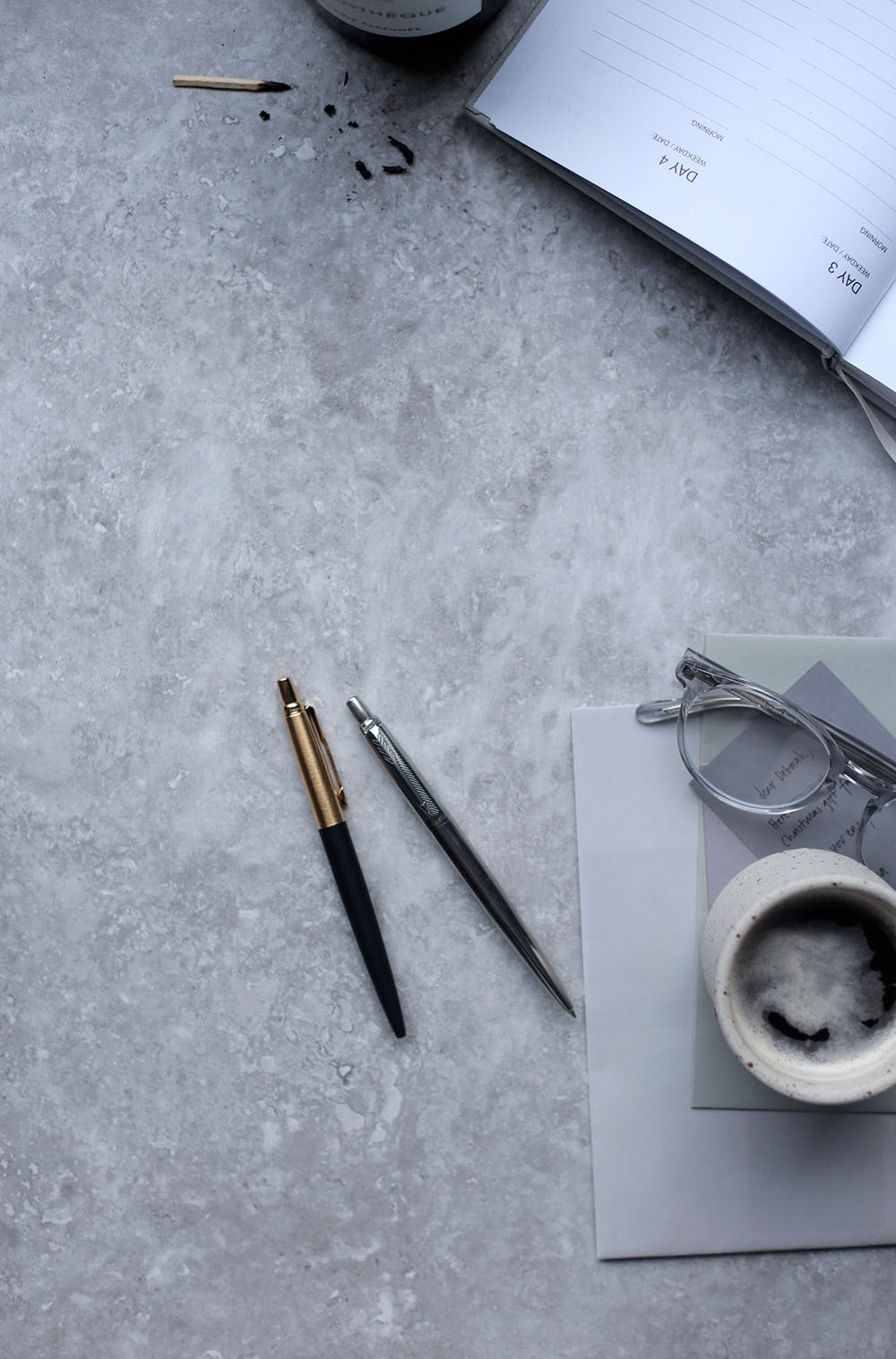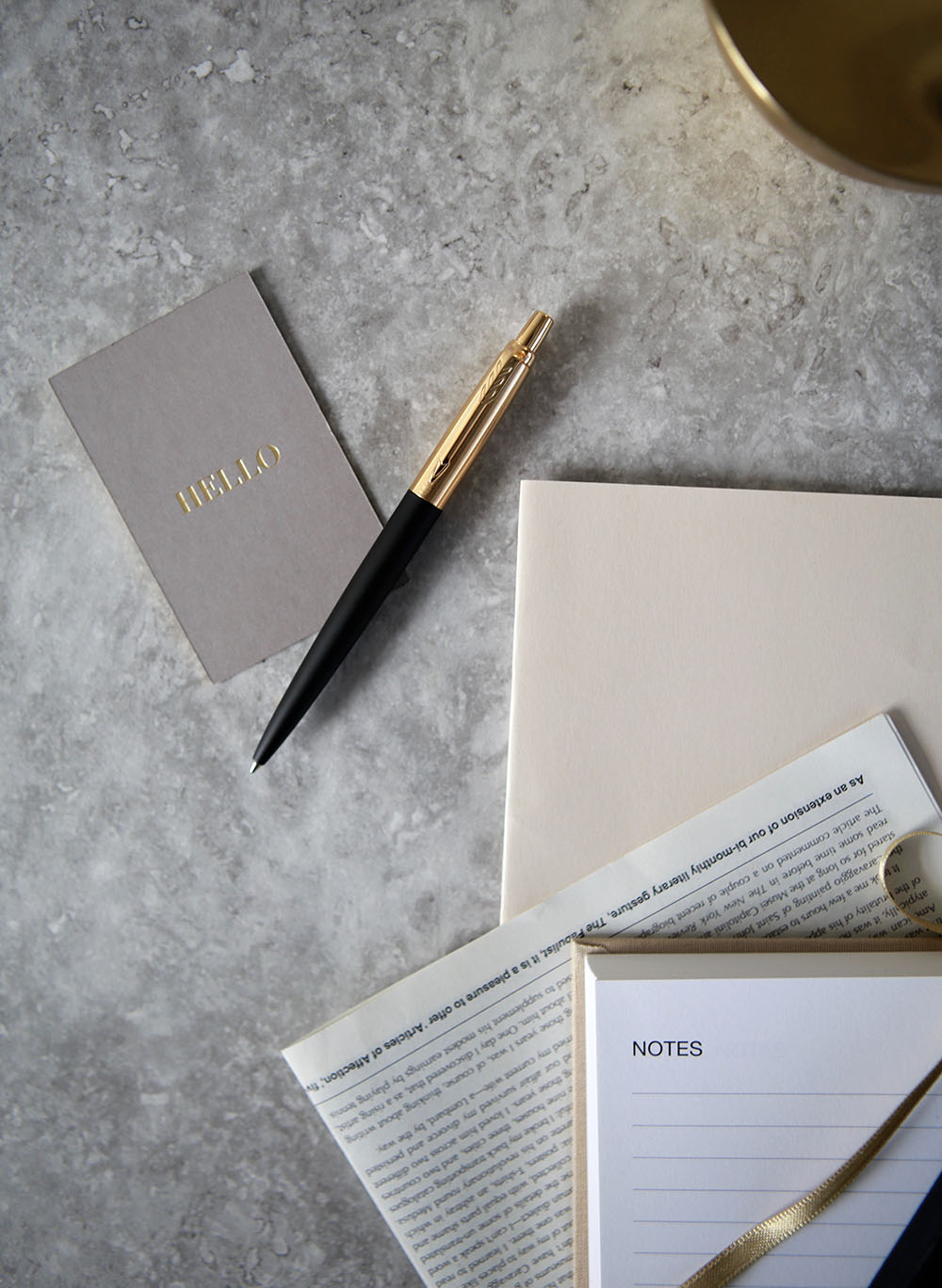 As part of the collaboration, Parker asked me to pick a place I go for inspiration. I have to say this year I have worked a lot from home and haven't really ventured out much in Glasgow. A goal for 2018 – explore my city more! So for me to gain inspiration, I occasionally jump on a short train ride and visit Edinburgh stopping in on my favourite café called Hyde & Son. The café space has been designed by New York architects Grzywinski+Pons and when I visit I get so inspired.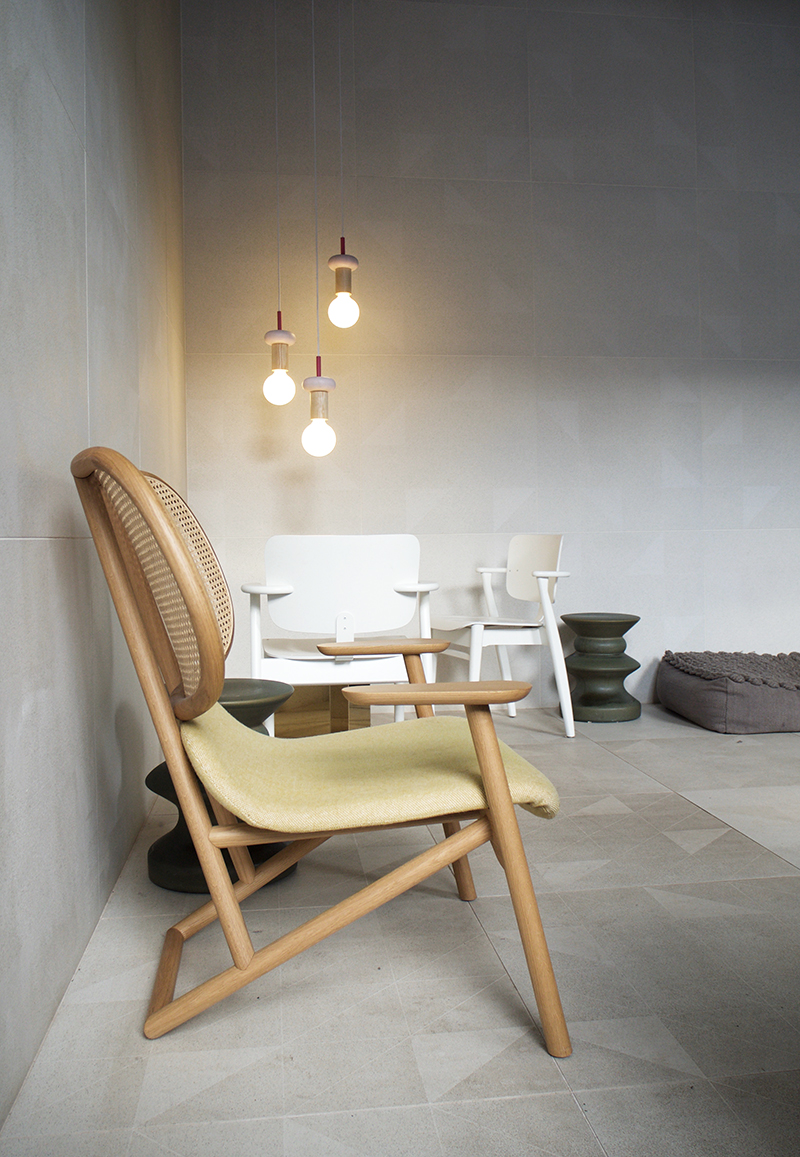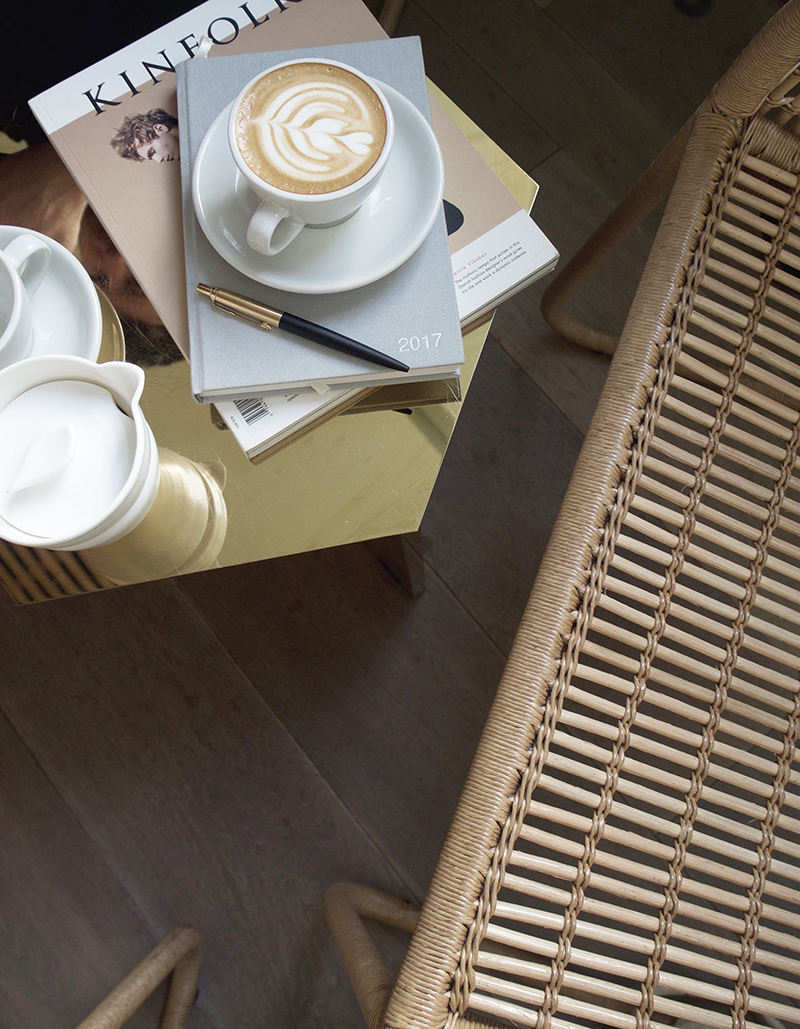 The way the place has been designed is everything I want from a café, comfy seats, perfect lighting, and great coffee. Best of all if you were wanting to spend the night you can, as there are rooms available upstairs. I think sometimes you just need to travel a little bit and get away from the comfort of every day, experiencing the feeling of something new.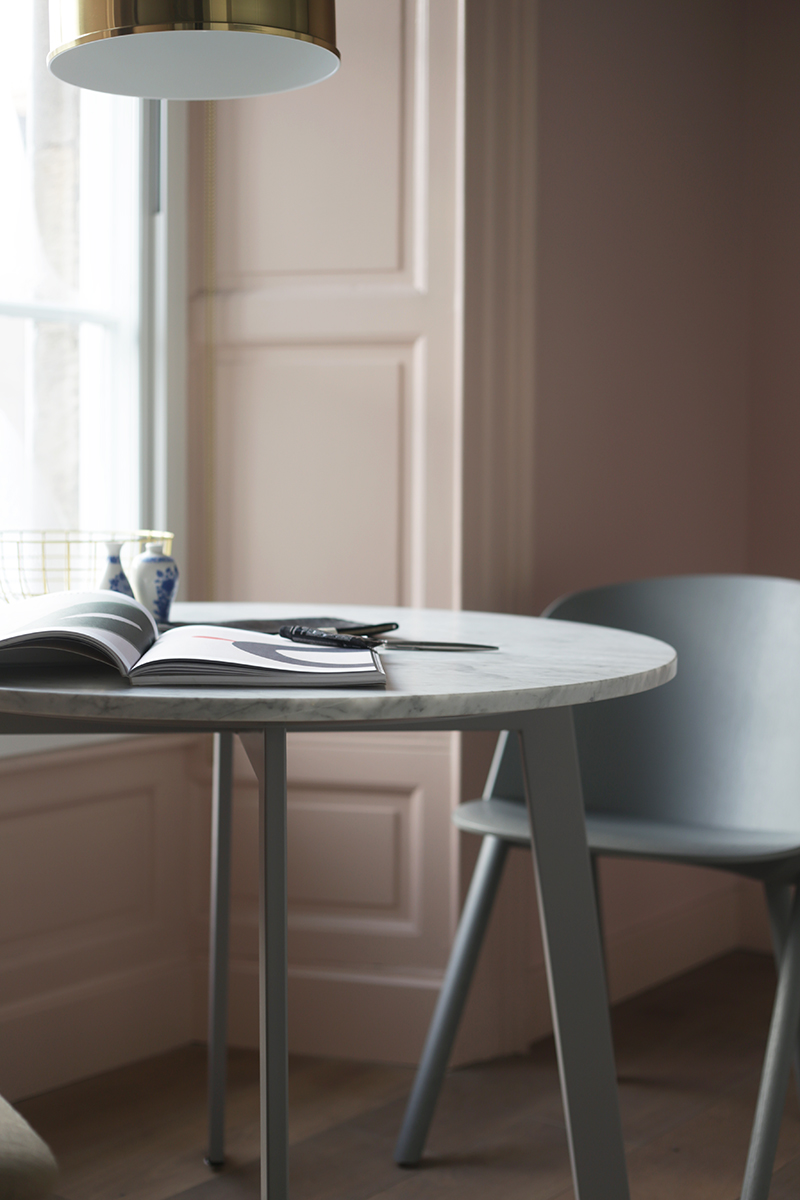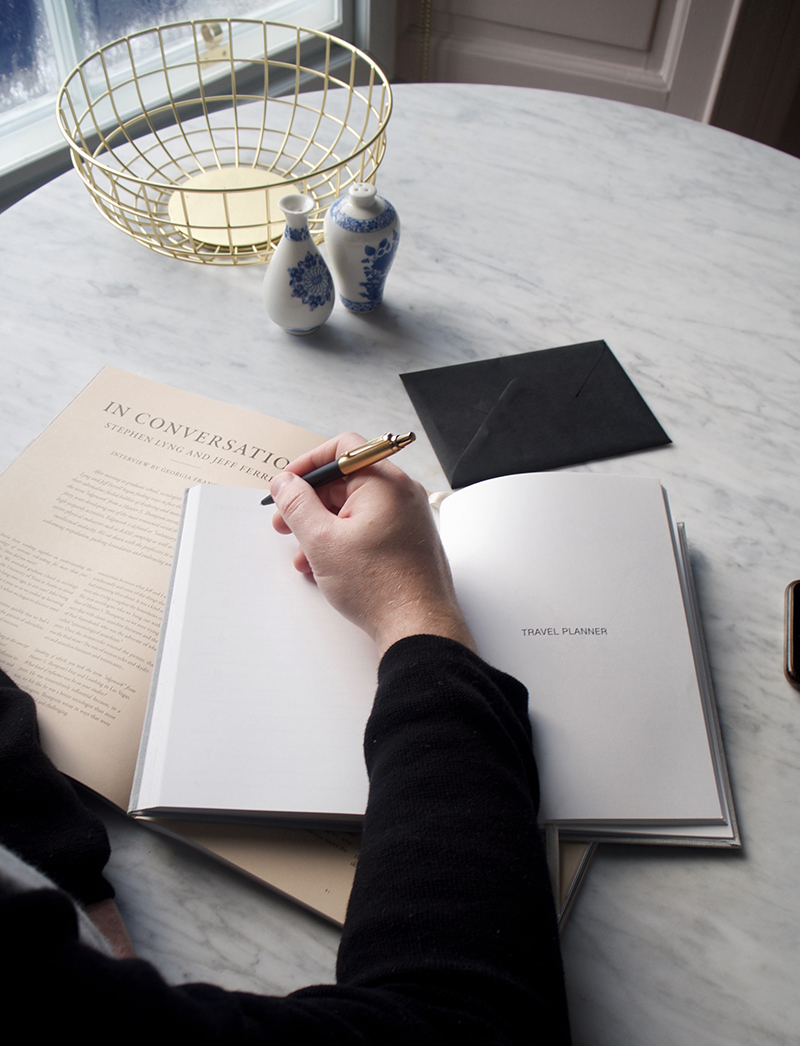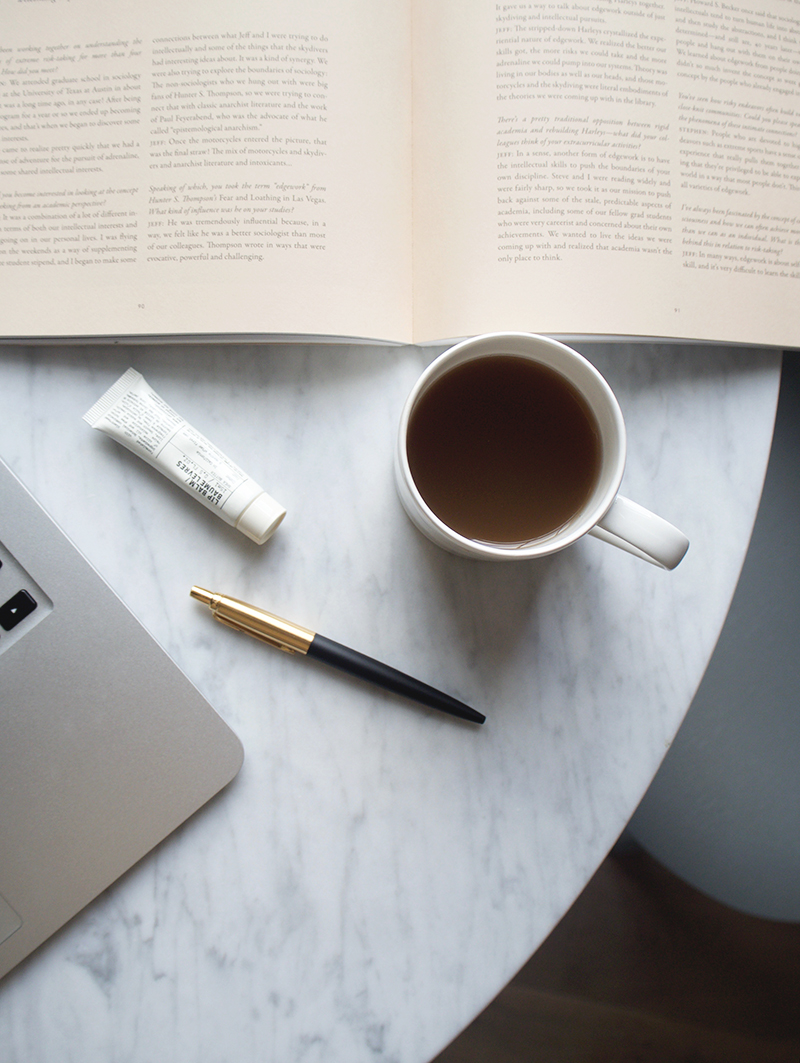 So that's exactly what I did this weekend. This time of year is busy, I had to escape if only for a couple of hours. I edited pictures on the train, took a wander around some of my favourite streets in Edinburgh and then stopped for a coffee. Where I took my pen and paper out and jotted down everything I need to finish before the year is out, what I still need to buy, gift-wise and plans for next year. I honestly felt like a weight had shifted from my head and I could focus on what needs to be done and start ticking things off that list.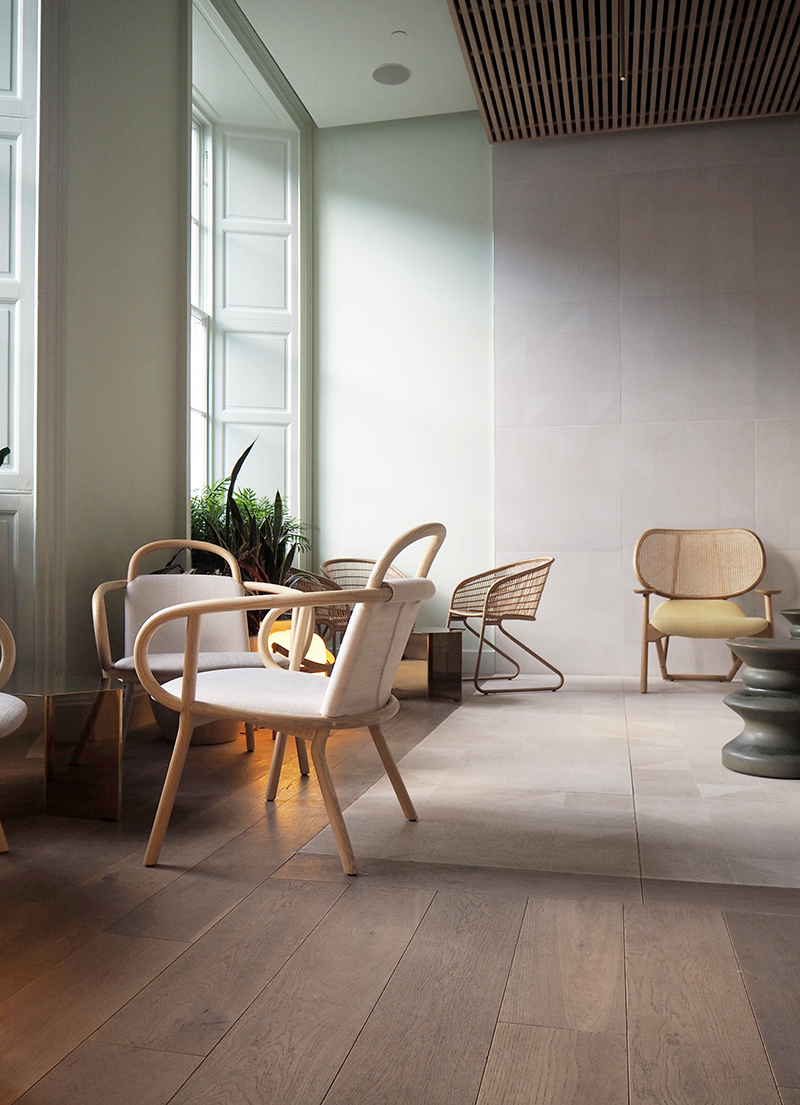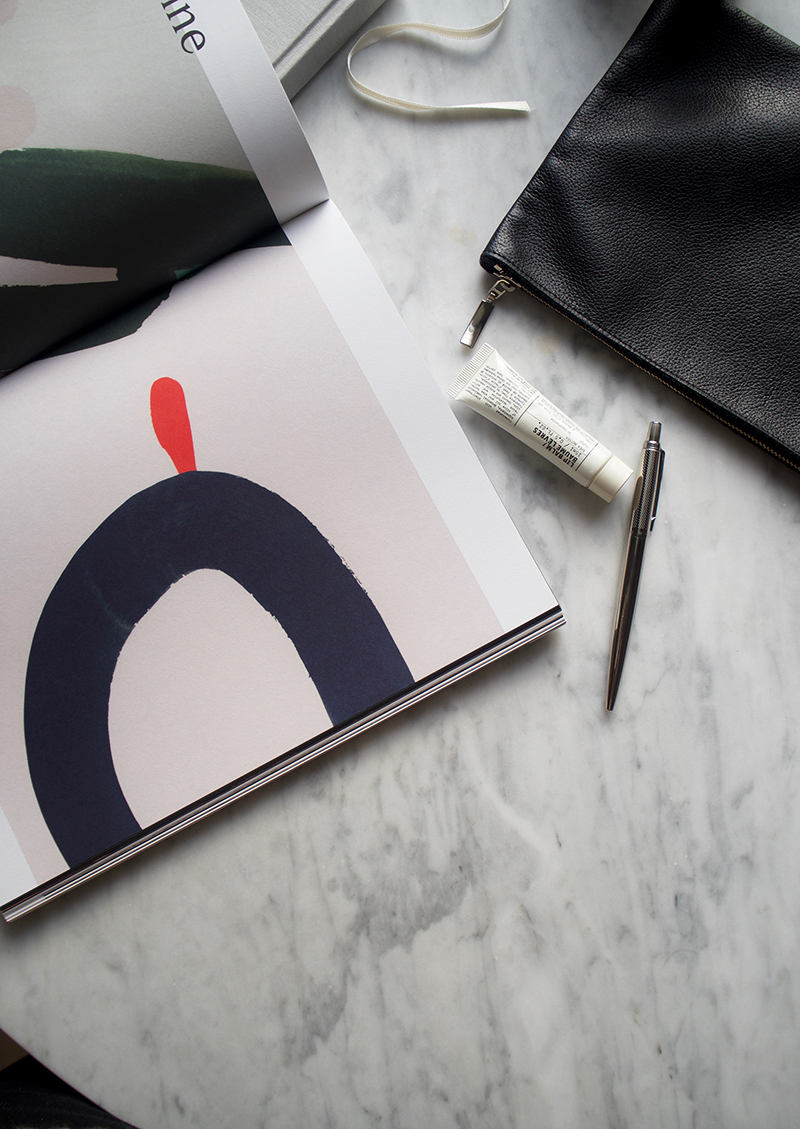 If you are local to Edinburgh or close enough I highly recommend visiting this beautiful cafe, I bet you will love it!
Do you have a place that inspires you? A place that you love to go just to escape for a couple of hours.
Discover the full Parker Jotter range here.
This post was in collaboration with Parker Pen all thoughts and images are my own.