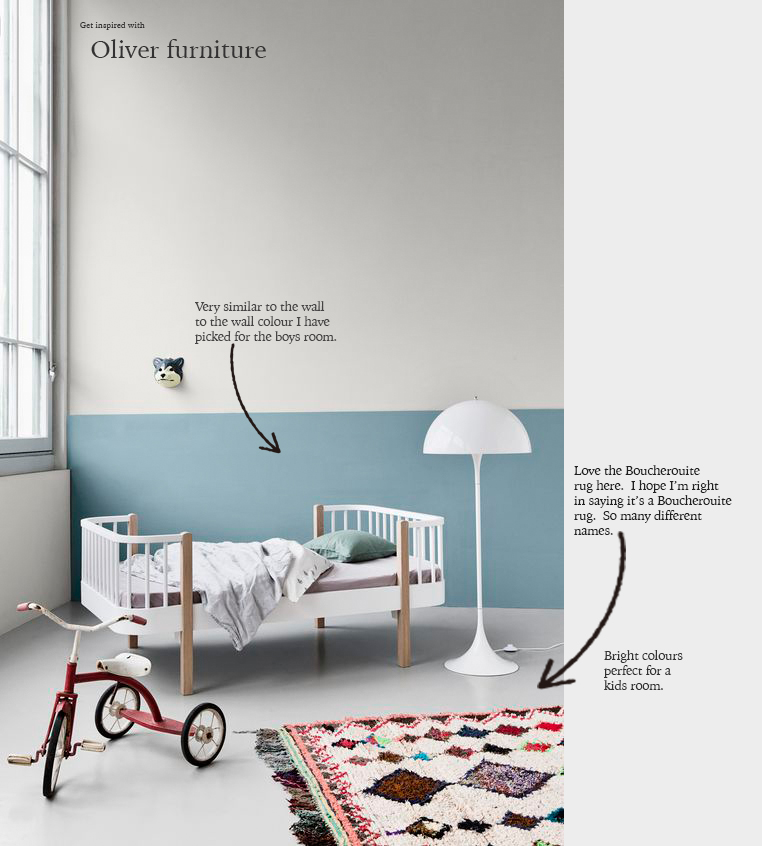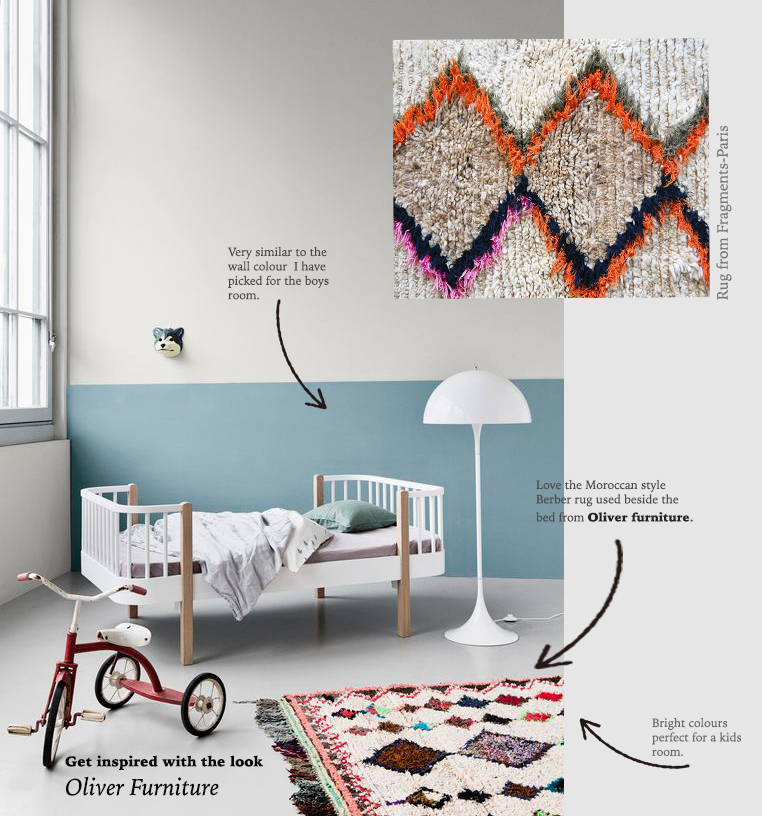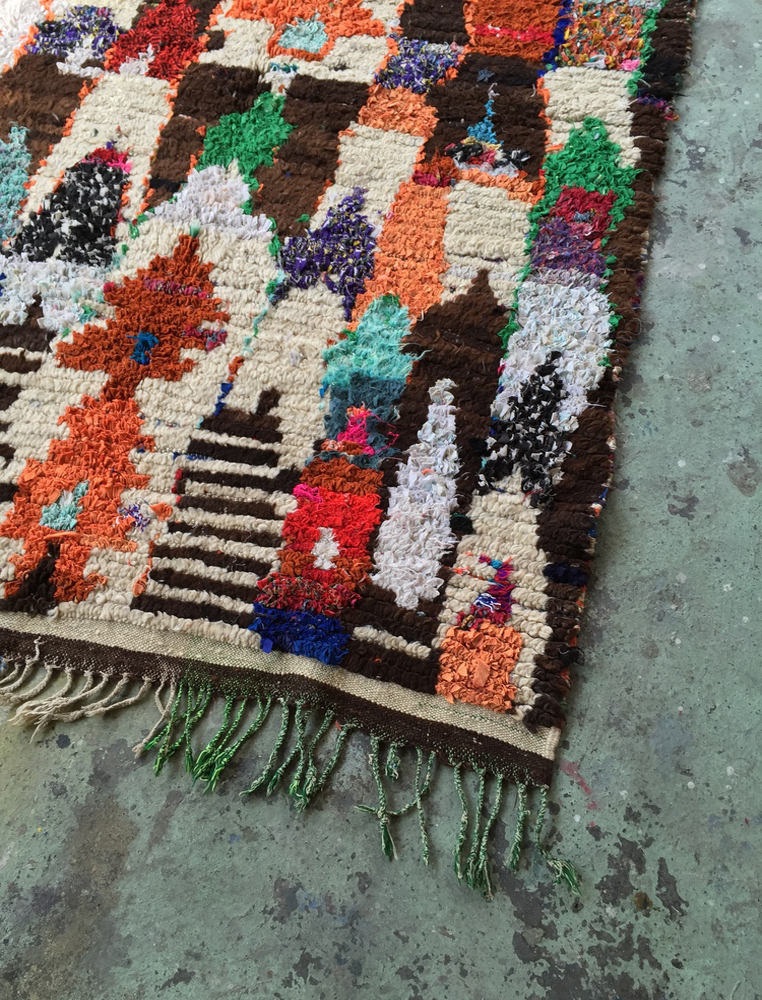 I mentioned briefly that we have put down some new unfinished pine floors in the boys room. We love them, the boys not so much. They enjoyed the carpet under their feet, I get that, it was just the carpet wasn't the prettist.  Since the short time it was down, the amount of spillages, pens marks, it wasn't worth even thinking of replacing it with a lighter coloured carpet. So we opted for wooden floors. To give back the cozy feeling for the boys and their little feet, I am on the hunt for a rug, not just any rug, a Moroccan Berber rug. Who would have thought my strict colour palette of grey, white and black would even contemplate colour.
I want to keep the rest of the room simple.  So far in the room we have some bunk beds, freeing up floor space, simple storage and I am currently in the middle of painting a wall in Oval Room Blue from Farrow&Ball and pimping some IKEA wardrobes with plywood.  With all that going on, I think a Berber rug will add interest.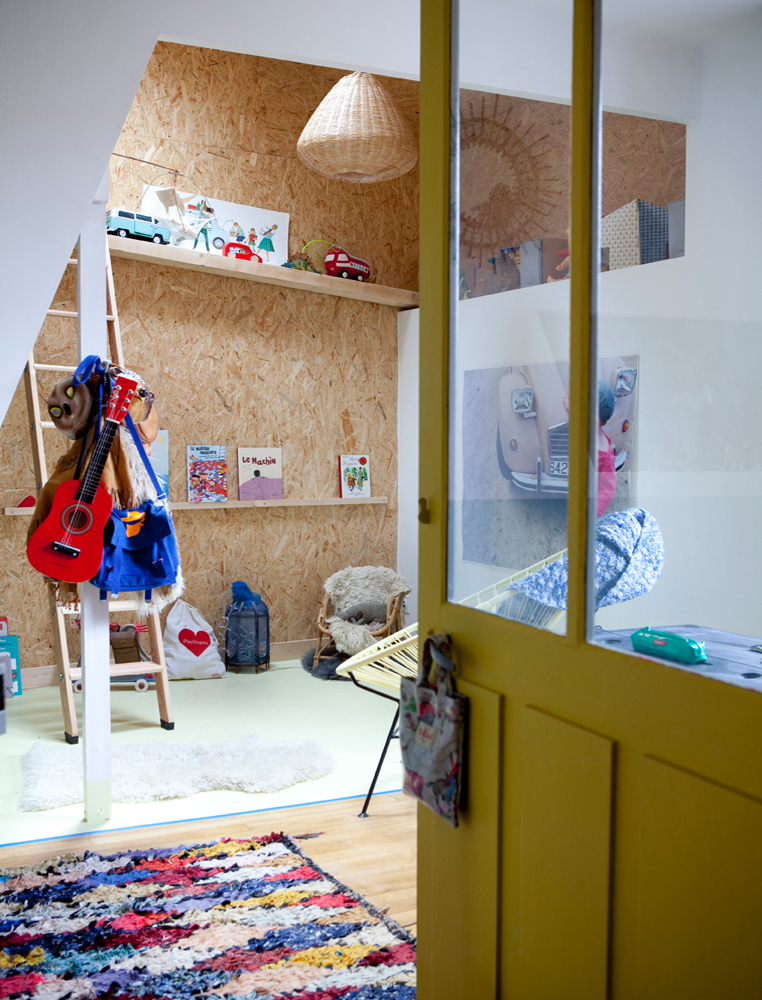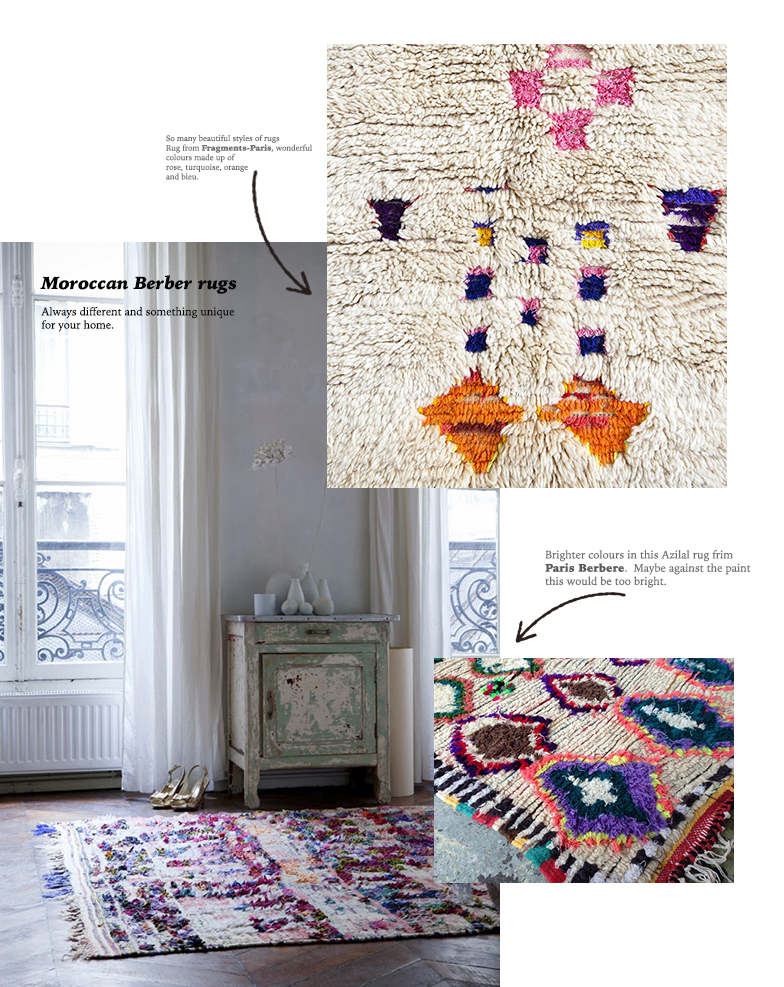 Its finding the nicest one that's a challenge, as I want them all!  But to narrow my search I like to look at a few of my favourites online. Paris Berbere, a great selection of all different rugs especially the popular Beni Ouarian rug. Another favourite is Edit58, as well as the rugs in the shop they offer a rug sourcing service where you can personally get help in sourcing your perfect rug. My newest find is a French shop called Fragments-Paris, who have some fantastic colourful rugs. And my last place I always have a look is Emily's House London, a good selection of rugs all different sizes. Even though I'm on the hunt for a Boucherouite rug I would like a smaller Beni Ouarian rug for the top of the stairs and Emily's House London have a great selection, at a good price for smaller sized spaces.
These are just my go to places but I am sure there are loads of good rug sourcing companies out there.
Oliver Furniture | Julie Ansiau | Paris Berbere | Fragments-Paris