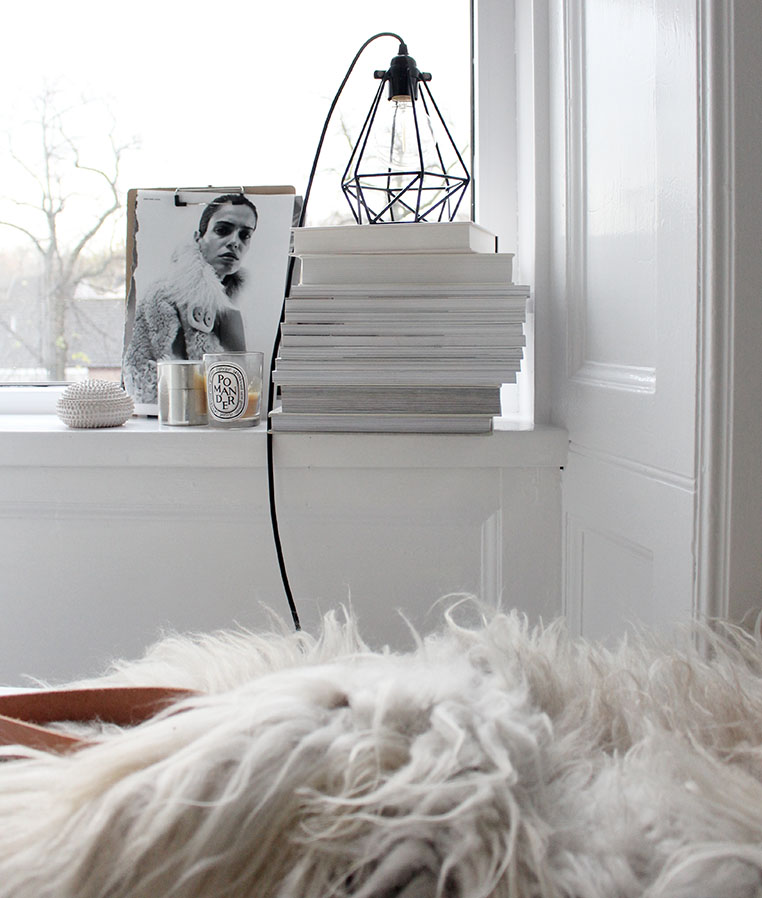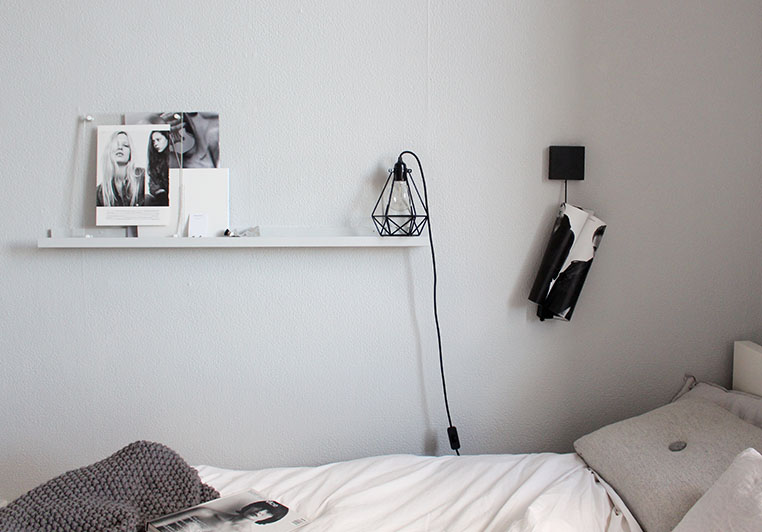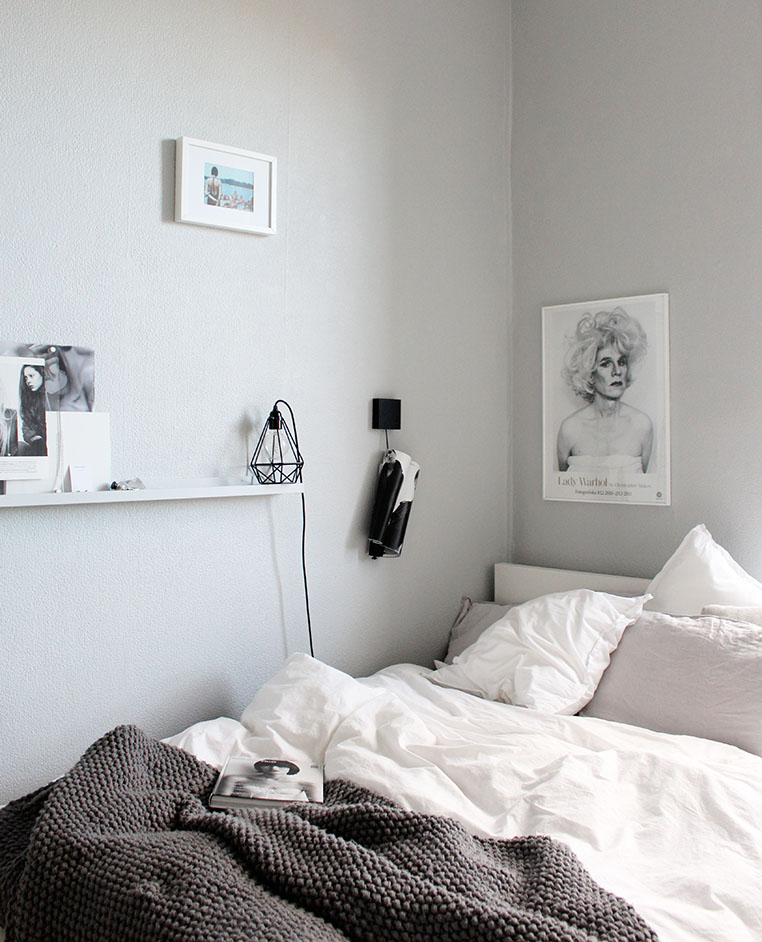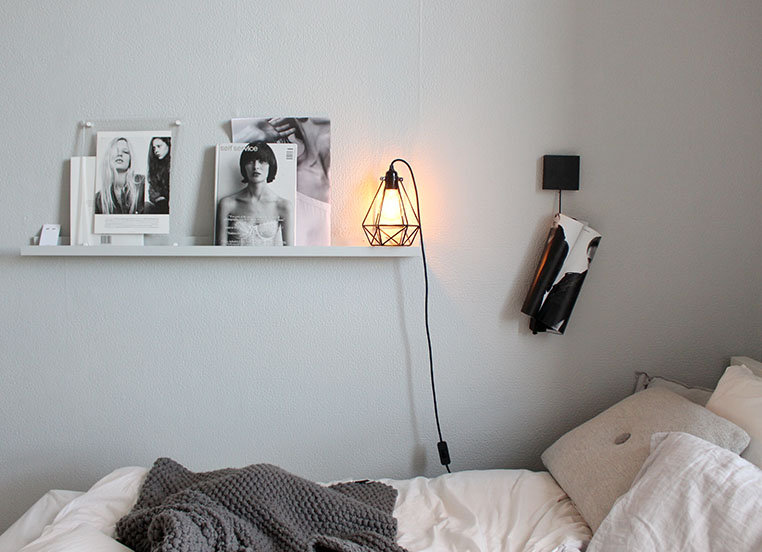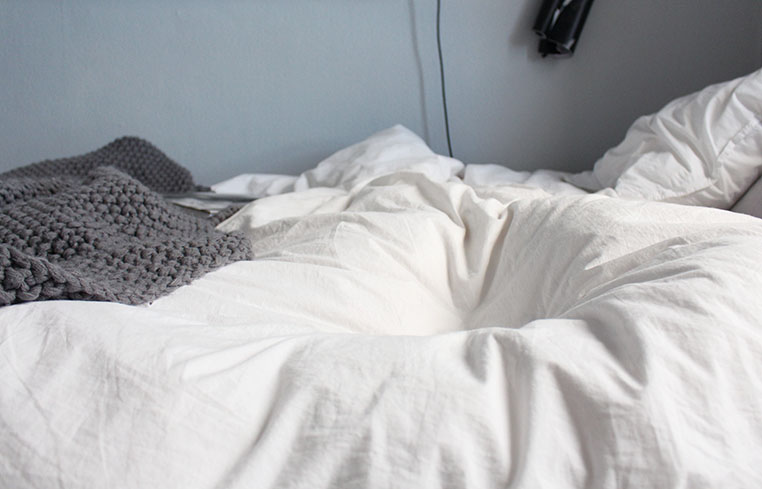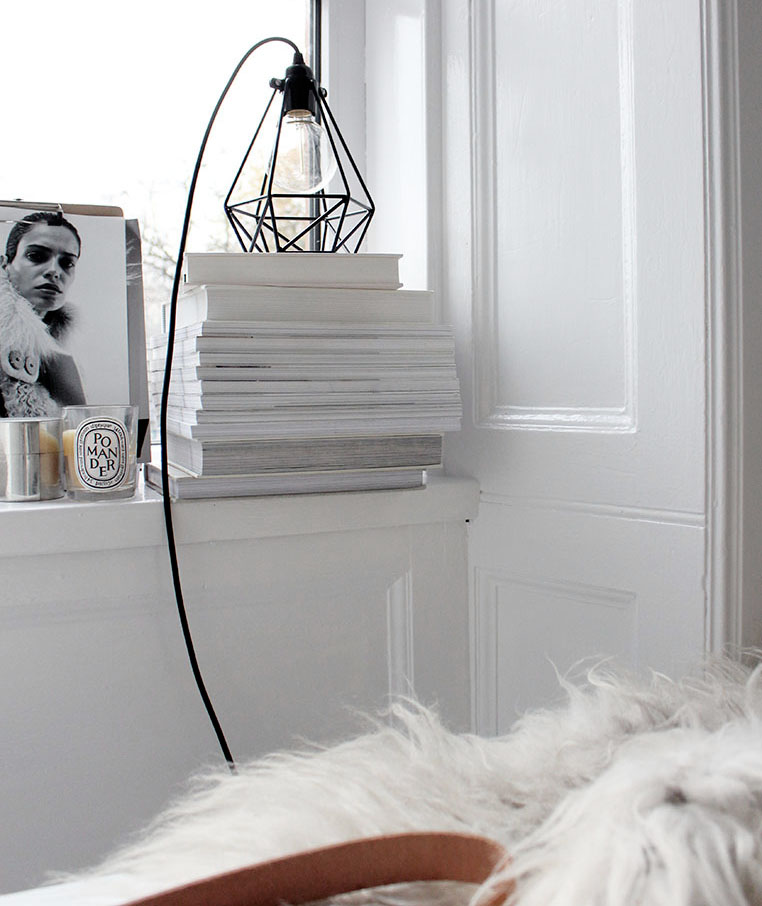 Darker days and nights only mean one thing, I need some good lighting and more textiles on my bed. This diamond cage light from The Electrical Shop is perfect next to my bed, it gives the warmest light and I love the fact it is versatile to be hung or even to be rested upright.
You might also notice that I have changed the shade of grey on the wall to a lighter softer grey. I am really enjoying this shade of grey, what I am not enjoying is the shine I'm getting off the walls. That's what I get for painting at night only to discover that I used a satin paint instead of a matt. It will need to be repainted!
The Electrical Shop are kindly offering Ollie & Seb's Haus readers 25% off at checkout, using discount code: OLLIEANDSEB which is valid until the 31st of December 2014.