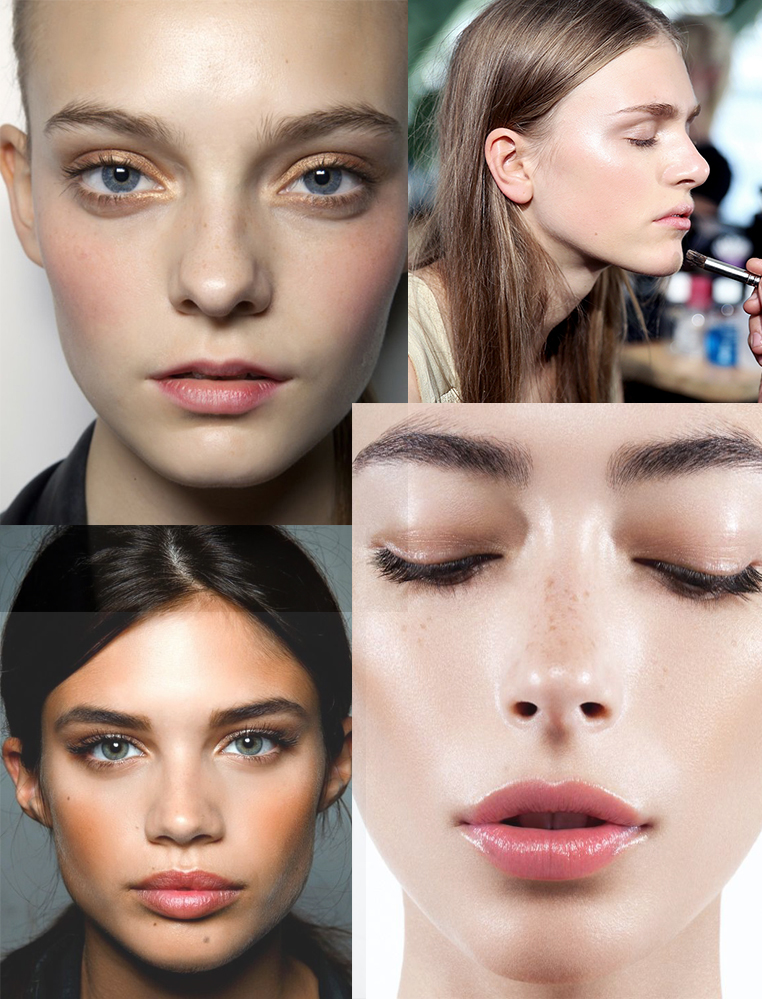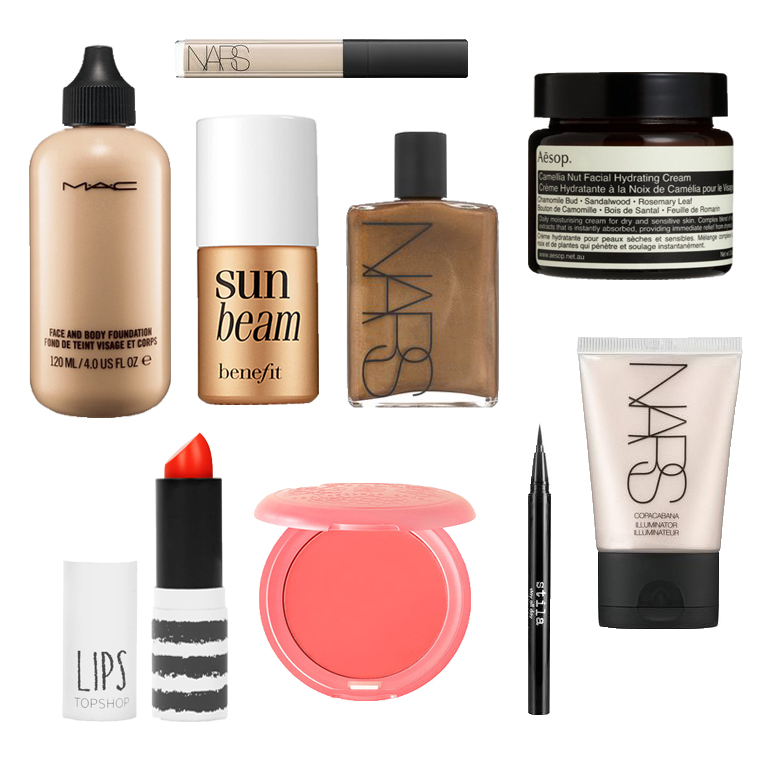 Something a little different today, its that time of year when I want my skin to glow and feel really nice and dewy. I think this is due to the fact that its summer, and also recently I been struggling with my skin, it had become incredible dull and dehydrated. So I did a lot of research and decided to change my whole skin care routine with a little help from reading many posts from Caroline Hirons blog (honestly this woman knows her stuff). I feel like my skin is returning back to its happy self again and I am still following my skin care routine religiously morning and night no matter how tired I am.
Below I have put together a little wish list for some gorgeous makeup that I am currently lusting over and will help create that sun kissed glow.
1. Mac Face and Body: Great foundation for keeping your skin moisturised all day long and very lightweight.
2. Benefit Sun Beam: Skin kissed radiance in a bottle to help give your cheeks that golden glow.
3. Nars Body Glow: Sensuous oil for the body thats gives a chocolaty shimmer.
4. Nars Radiant Creamy Concealer: Gives the eyes great coverage, hiding those dark circles but still hydrating the eye area giving a luminous finish. I have been wanting to try this for some time as I have heard great reviews.
5. Aesop Camellia Nut Facial Hydrating Cream: A nourishing daily moisturising cream for dry or sensitive skin, a recommendation from Jennifer from A Merry Mishap and this cream has not let me down.
6. Topshop Lips in Ditsy: I love Topshop makeup and this is a great summery colour.
7. Stila Convertible Colour Petunia: Great summer colour which really brightens your cheeks.
8. Nars Illuminator in Copacabana: Light-reflecting liquid to enhance yourcomplexion and create a shimmering incandescence great when mixed with your foundation.
* side note I am not a expert in beauty these are just things that I would like and things I have tired and tested and work on my skin.