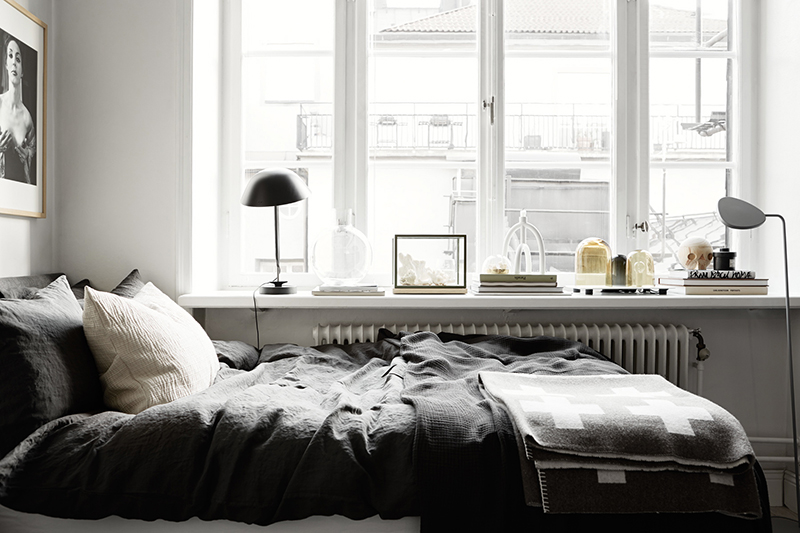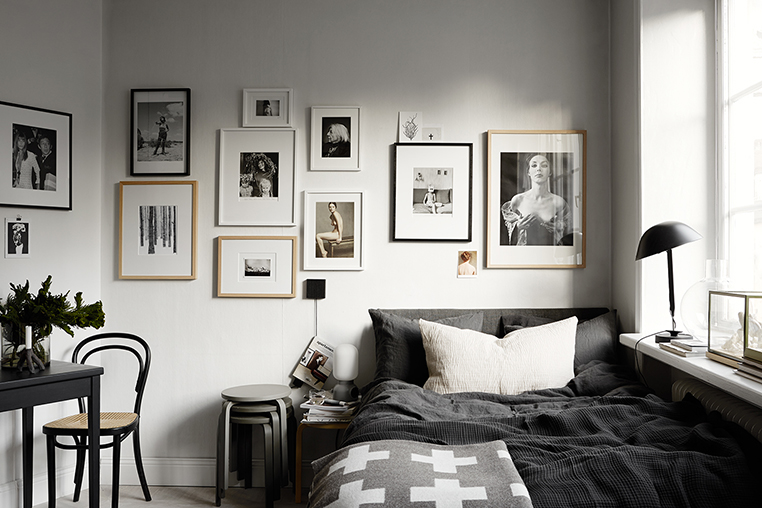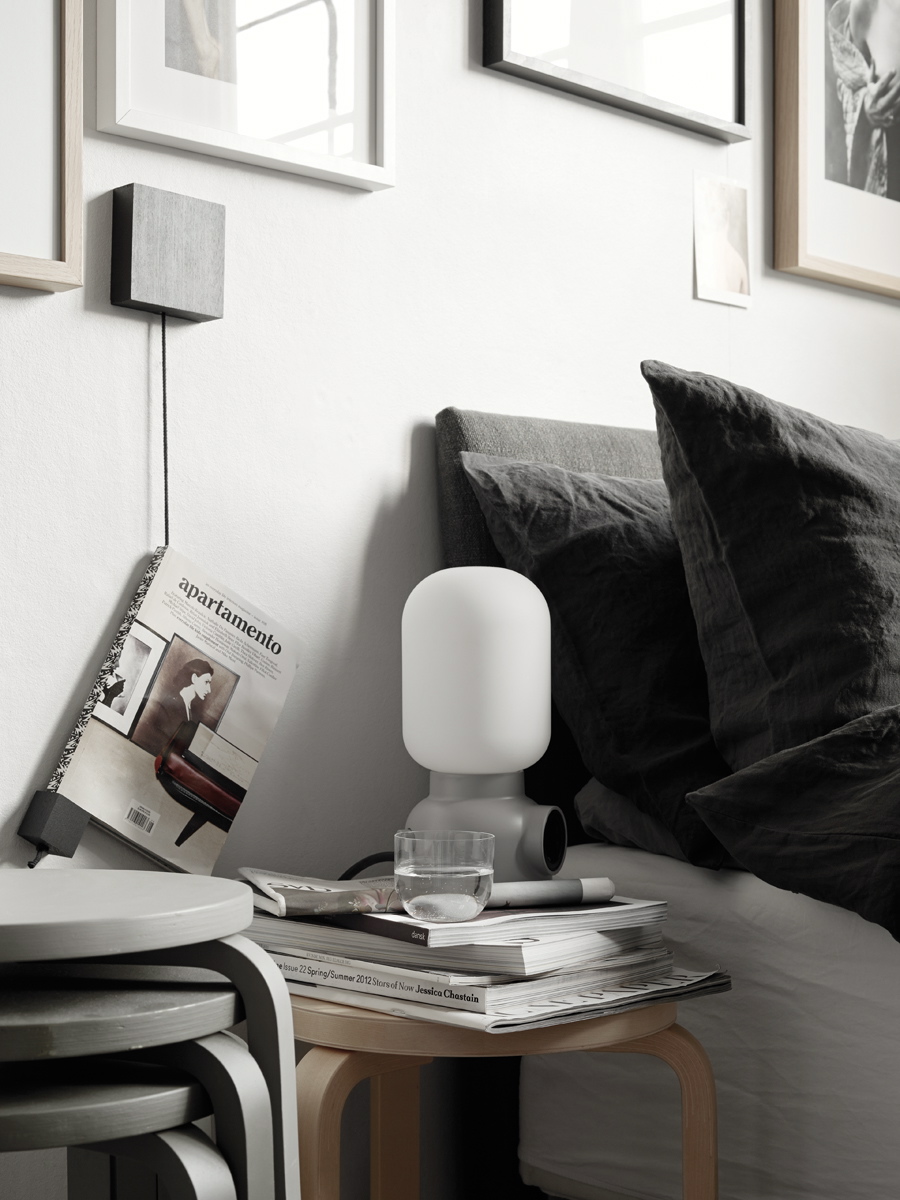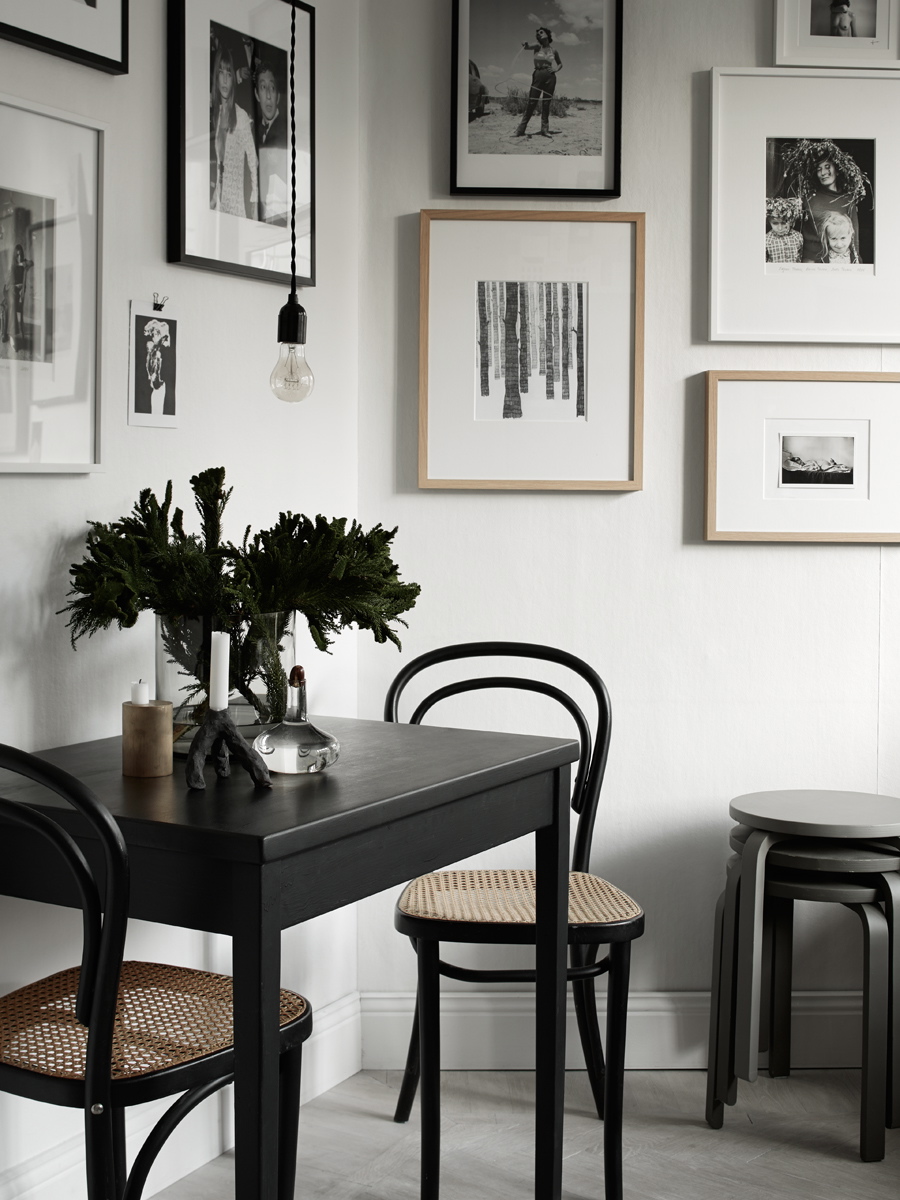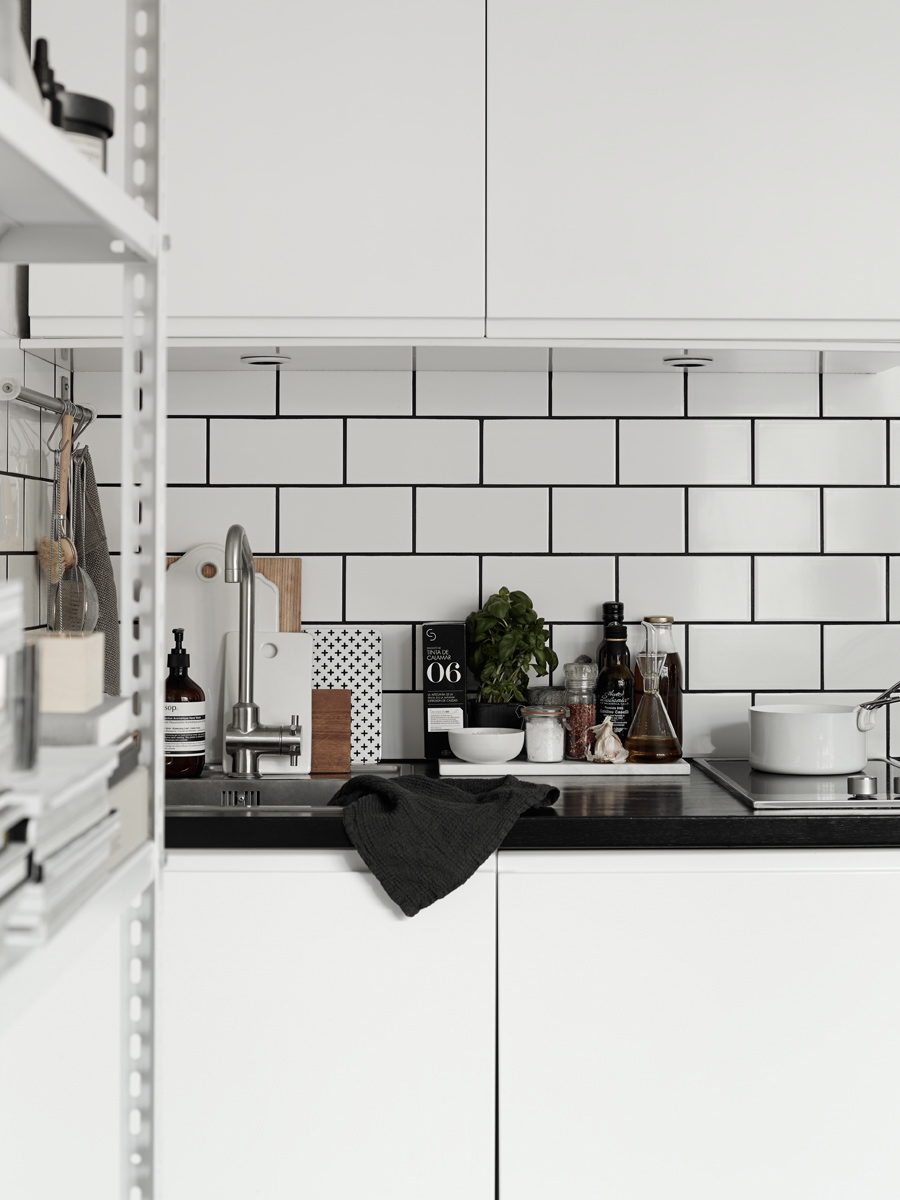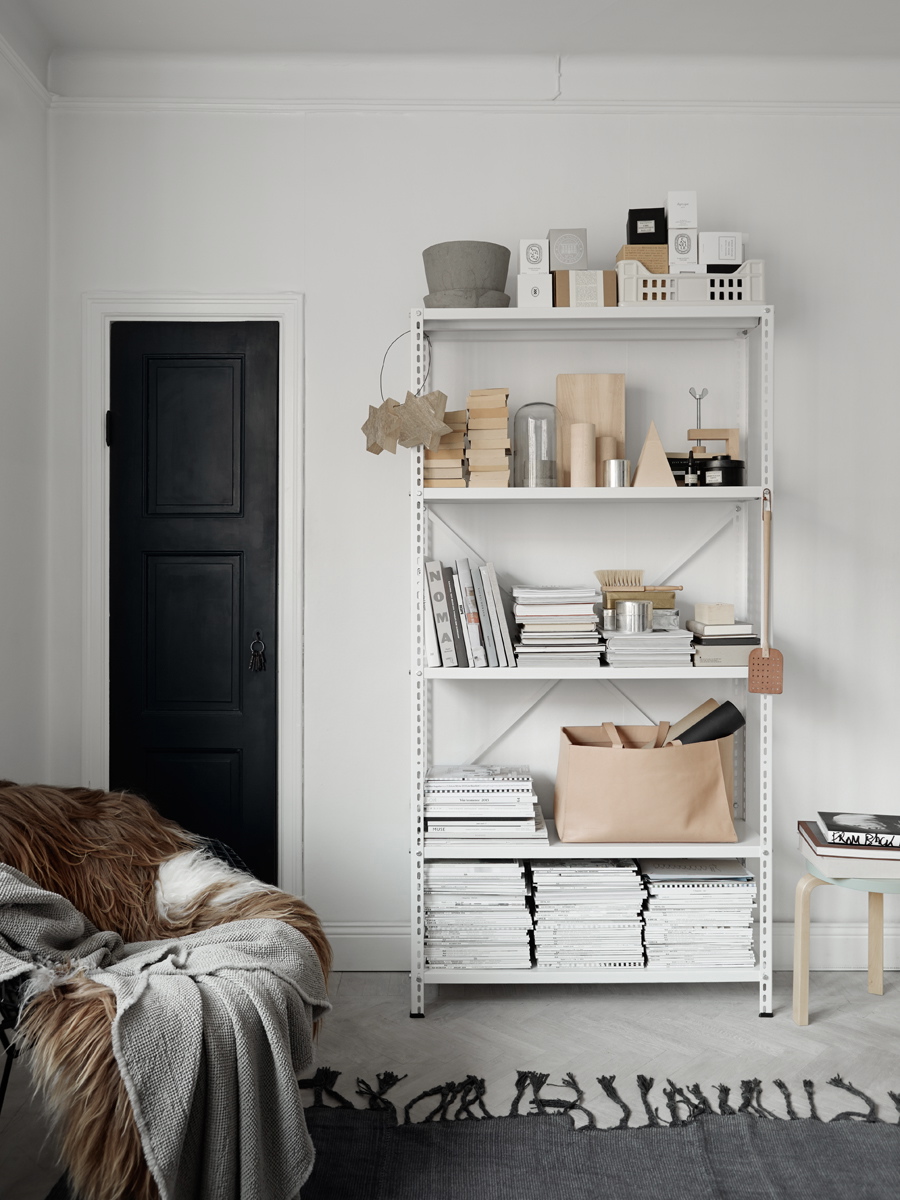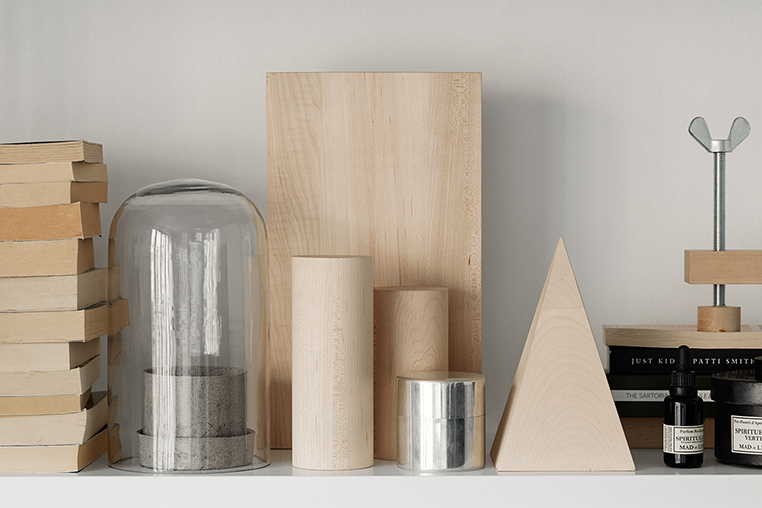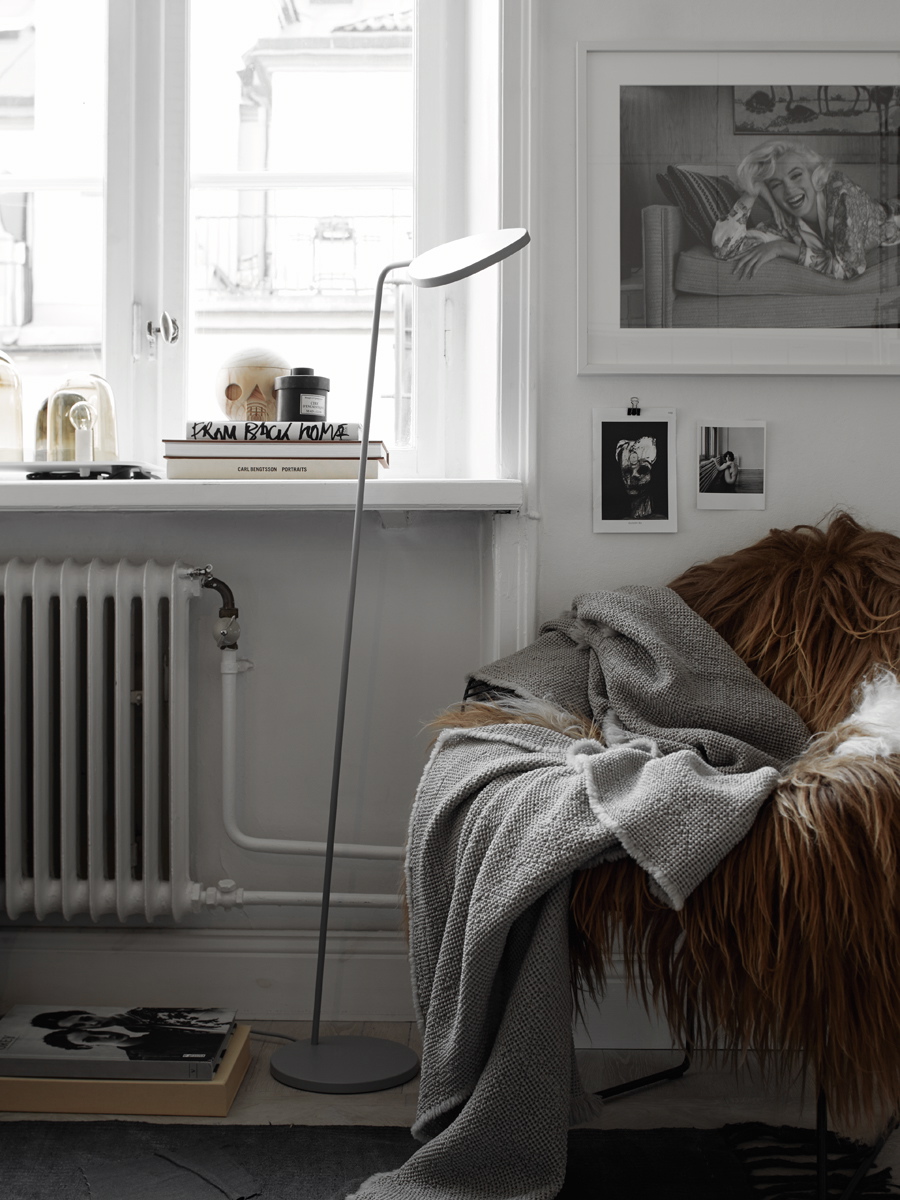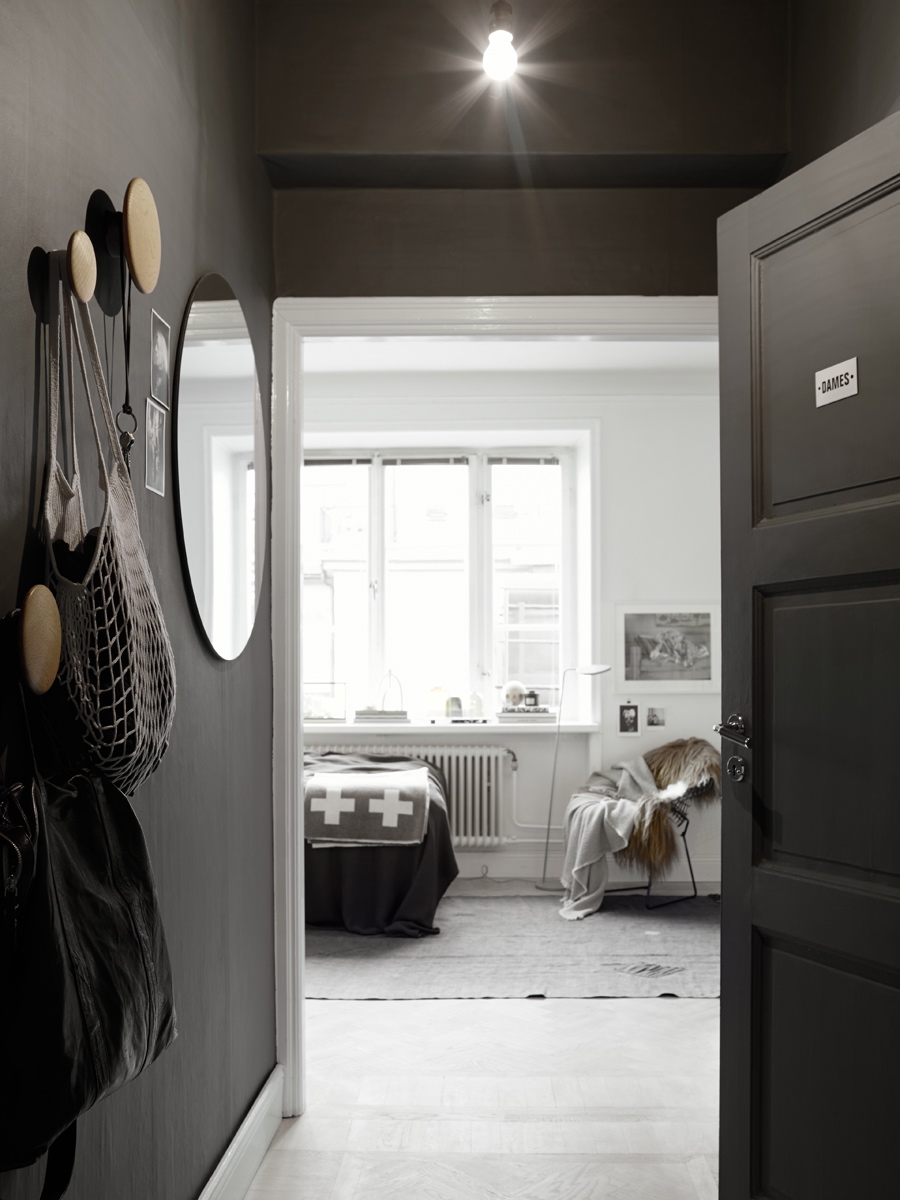 I have been patiently waiting for images of this apartment to appear on the internet, as we aren't lucky enough to get our hands on the wonderful Residence Magazine, here in the UK. Words cant describe how much I love this apartment and this girls style, Josefin Hååg apartment is crammed with beauty, every corner of the 20m² space is filled with treasures and wonderful textures of wood and sheepskins. My favourite part is the frame wall, its a very strong statement but it has been executed to perfection.
Found via Josefin's wonderful blog 20 kvadrat
Photographer Kristofer Johnsson.