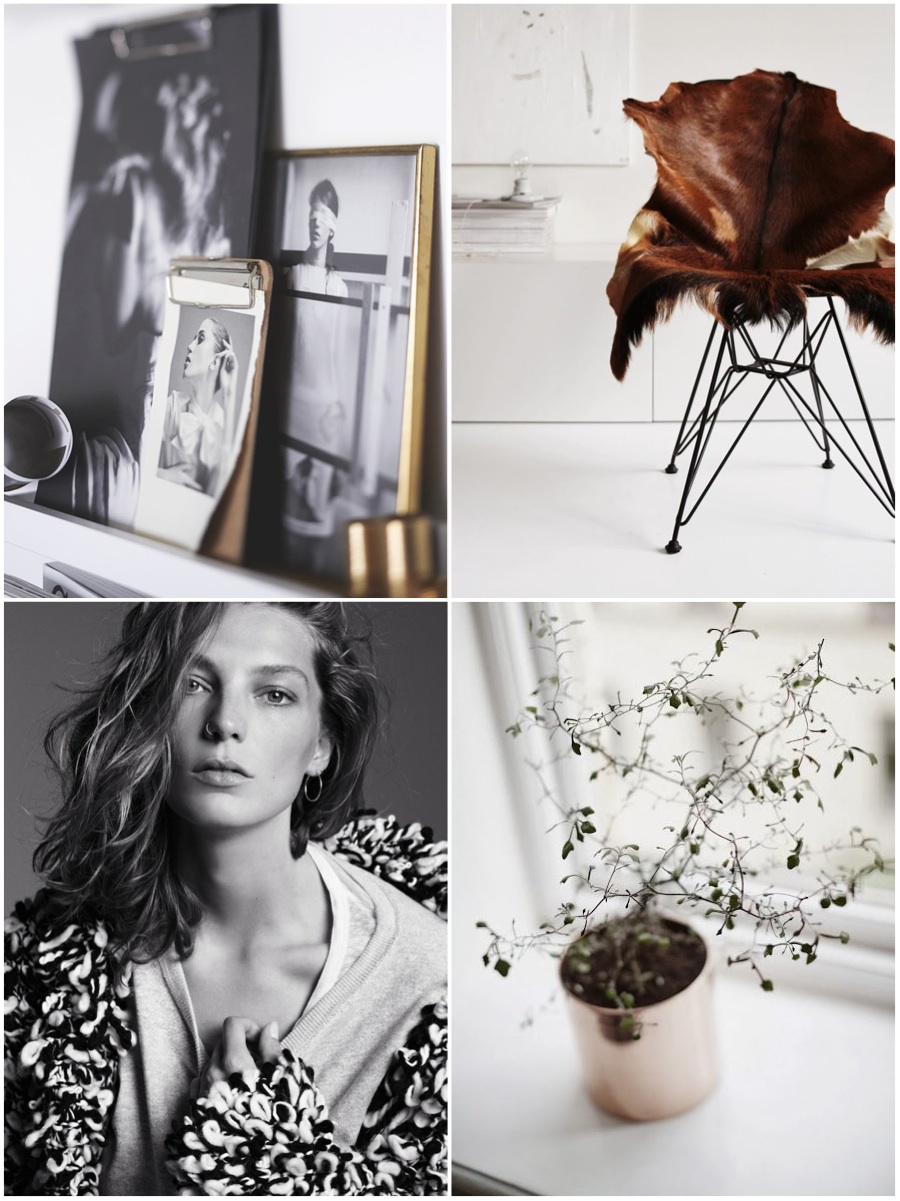 1. Weekday Carnivals mood boards created by little clip boards which can be found in Granit. One of my favourite shops when we visited Stockholm, I could have packed the whole shop in my suit case.
2. Some styling shots for Jennifer's shop, J.levau. I really do love all of her work and Jennifer's shop is a must to stop by and have a look. Some great stuff for Christmas.
3. Everyone went crazy for the Isabel Marant collection for H&M on Thursday, I managed to slip in and have a look whilst working. Sadly, I missed out on the wool cardigan but managed to get a pair of the kids sneakers. However, If I am be honest after seeing the collection in person nothing really grabbed my attention.
4. And finally this little plant in a copper pot from the home of Swedish photographer Sarah Landstedt. Does anybody know the name of the plant? The delicate nature of it is just beautiful.